Did you know that most dieters regain their weight within two years? If you want to avoid that for yourself, consider checking out the best supplements for weight loss. That way, you can find something that is sustainable and healthy, and you won't have to risk losing weight and gaining it all back.
Some weight loss pills increase the amount of fat and calories you burn while reducing your appetite. Other diet pills work by reducing fat absorption, which means you'll take in fewer calories, leading to weight loss.
Supplements are often a healthier alternative to traditional weight loss pills, and aside from eating better and working out, it is where you should start. Still, it is important to consider your lifestyle and goals. Each supplement will have its own set of protocols to follow which may dictate when and how you take it.
Also, like all things you expose to your body, adverse reactions may result from taking a supplement. So, be cognizant of the ingredients and how you feel after consuming the supplement.
Whether you want to focus on appetite suppression or fat burning, here are some of the best supplements for weight loss. Read on to learn why these and other diet products are worth trying. This comprehensive buyers guide will help you determine the best diet pills for you.
Caffeine (Best Overal)
Hydroxycut
Guar Gum
1. Caffeine
You can find caffeine naturally in green tea, coffee, and even foods like dark chocolate. Sodas and other energy-inducing beverages have added caffeine, but you'll want to avoid these types of sources.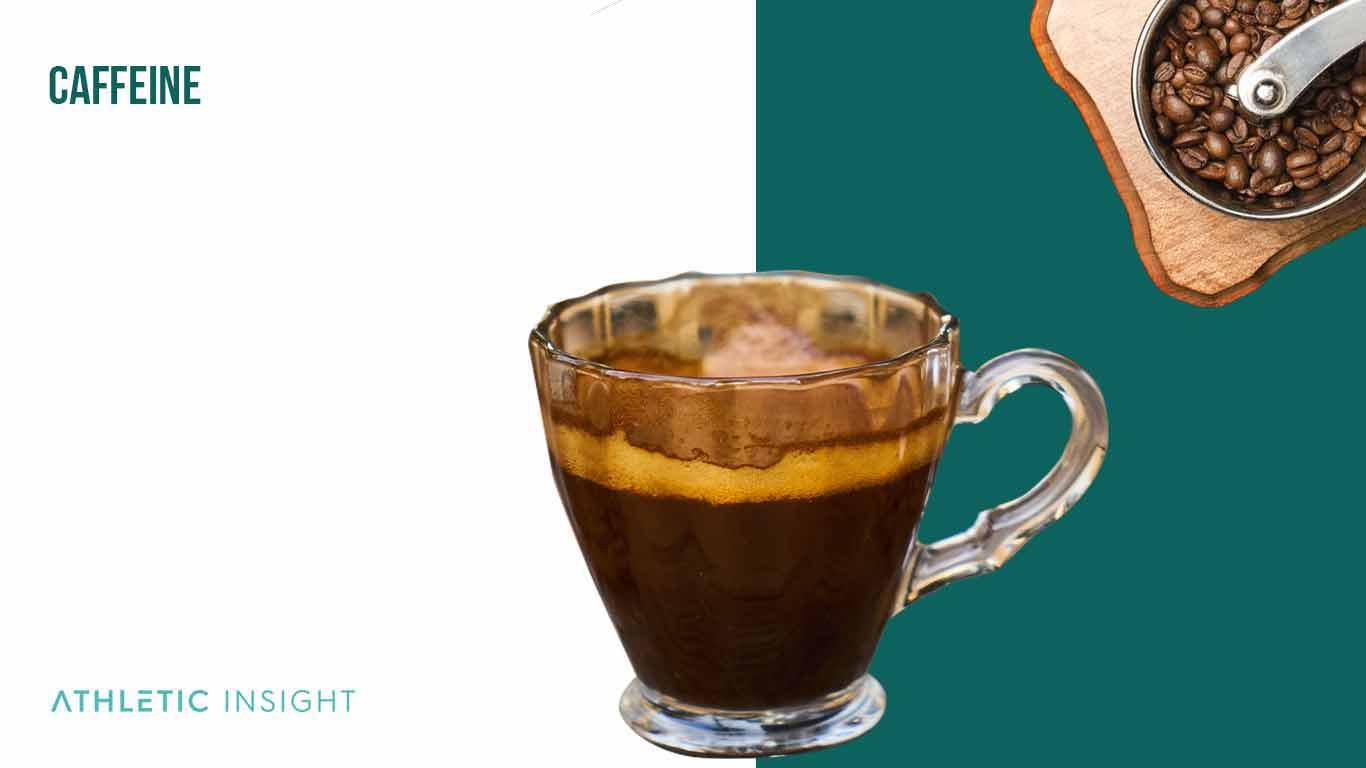 Caffeine works by increasing your metabolism and helping expend energy. When you consume caffeine, you not only burn more fat, but you tend to be more active. Caffeine also offers a short-term benefit of appetite suppression, so you might not eat as much.
While you can consume caffeine to help lose a bit of weight, it still is not a solution for the bigger issue. Also, for some, caffeine can cause anxiety, nausea, diarrhea, and insomnia. It might also make you jittery, and even if you can fall asleep, you might not have restful sleep.
If you want to take a caffeine pill, consider the brands ProLabs, Smarter Vitamins, and Nutricost. All of these are cost-effective and easy to implement in your daily routine. If you want to drink your caffeine in the form of coffee, try drinking some Black Ink Coffee.
Pros
Easy to find
Multiple options for consumption
Helps your metabolism
Moderate weight loss
Cons
Some unhealthy sources
Some people experience side effects
---
2. Hydroxycut
One of the most well-known weight loss supplements is Hydroxycut. The standard product from the company of the same name is the most popular, and it includes caffeine and green coffee extract. This caffeine blend and the other ingredients found within encourage sustainable weight loss.
Green coffee extract is well-known for helping people lose weight. Of course, since it contains caffeine, it may cause anxiety, insomnia, and nausea so this may not be the right supplement for you if caffeine consumption impacts you negatively.
Hydroxycut also has a history of causing liver problems and other various issues. Many retail stores removed the products from shelves after that discovery. However, you can try their products from the Hydroxycut website if you choose.
Since Hydroxycut is a brand itself, it's the only brand available. You can try the different products such as Hydroxycut Original, Hydroxycut Gummies, and Hydroxycut Drink Mix.
Pros
Well-known
Different product options
Contains multiple ingredients for weight loss
Affordable
Cons
Associated with liver problems
One primary brand
---
3. Guar Gum
Another one of the best weight loss supplements is guar gum. It comes from guar beans and is a popular food additive. While fat loss isn't its primary use, it can help you lose or maintain weight, as it temporarily helps to make you feel satiated.
In addition to feeling satiated, studies have shown that guar gum can help with cholesterol, blood sugar, and digestion. All of those things might work together to help you reach and maintain a healthy weight.
Consuming small amounts of guar gum has been shown to be safe. However, consuming too much can obstruct your esophagus or your small bowel, like all gum. Because of that, the US Food and Drug Administration (FDA) doesn't allow guar gum in many weight loss products.
If you want to use guar gum for weight loss, you can find it in various products. Most food products are unhealthy, but you can enjoy guar gum in some vegetable juices, yogurt, and sauces. You can also buy guar gum powder from Bob's Red Mill, It's Just, and Judee's.
Pros
Found in multiple sources
Safe in small amounts
Offers other health benefits
Can bake with it
Cons
Not found in weight loss products
Toxic at high levels
---
4. Glucomannan
Glucomannan is a fiber that you can find in konjac (also known as elephant yam). The fiber can absorb water as it sits in your stomach, which can help you feel fuller.
This supplement can help with weight loss over a few short months if you take it consistently. However, it's most effective if you take it consistently, so keep that in mind when choosing between diet pills so that you can get the best results.
To use the supplement, you should take it with a glass of water about 30 minutes before a meal. That way, it can settle in your stomach and help you feel more satiated before you even start to eat.
Glucomannan can interact with certain medications, and it can cause bloating and soft stools. Talk to a doctor before you start on these diet pills from brands such as Nutricost, Nature's Way, and NOW Foods.
Pros
Natural supplement
Available in capsules or powders
Suppresses your appetite
Works for a few months
Cons
Some medication interactions
Can cause bloating
Need to be taken consistently
5. Ephedra
When looking at supplements for weight loss, you may want to consider ephedra. It's a plant-based supplement that has some evidence of boosting metabolism, therefore enabling weight loss. Native to China, people have used ephedra for medicinal purposes for centuries.
Chemicals in the plant can help promote fat burning, and you can burn more calories when you're resting. Several studies have found its effectiveness as a weight-loss tool. However, the effect of long-term use isn't as clear, so you should be cautious when using this option.
While some studies found no side effects, others found several. Some side effects include nausea, vomiting, and heart palpitations. These side effects led the FDA to ban ephedra's chemical ephedrine in multiple countries, including the US.
If you want to try this supplement, be careful, and check that this product is legal where you live. You'll likely need to search internationally to find brands with ephedra or ephedrine.
Pros
Assists with fat burning
Works for a few months
Helps boost resting metabolism
Cons
Some serious side effects
Banned in the US and other countries
6. Green Tea Extract
Green tea extract is another one of the best weight loss supplements for men and women. It contains a compound called EGCG, which offers several health benefits. One of the primary benefits is assisting weight loss as a result of promoting fat burning.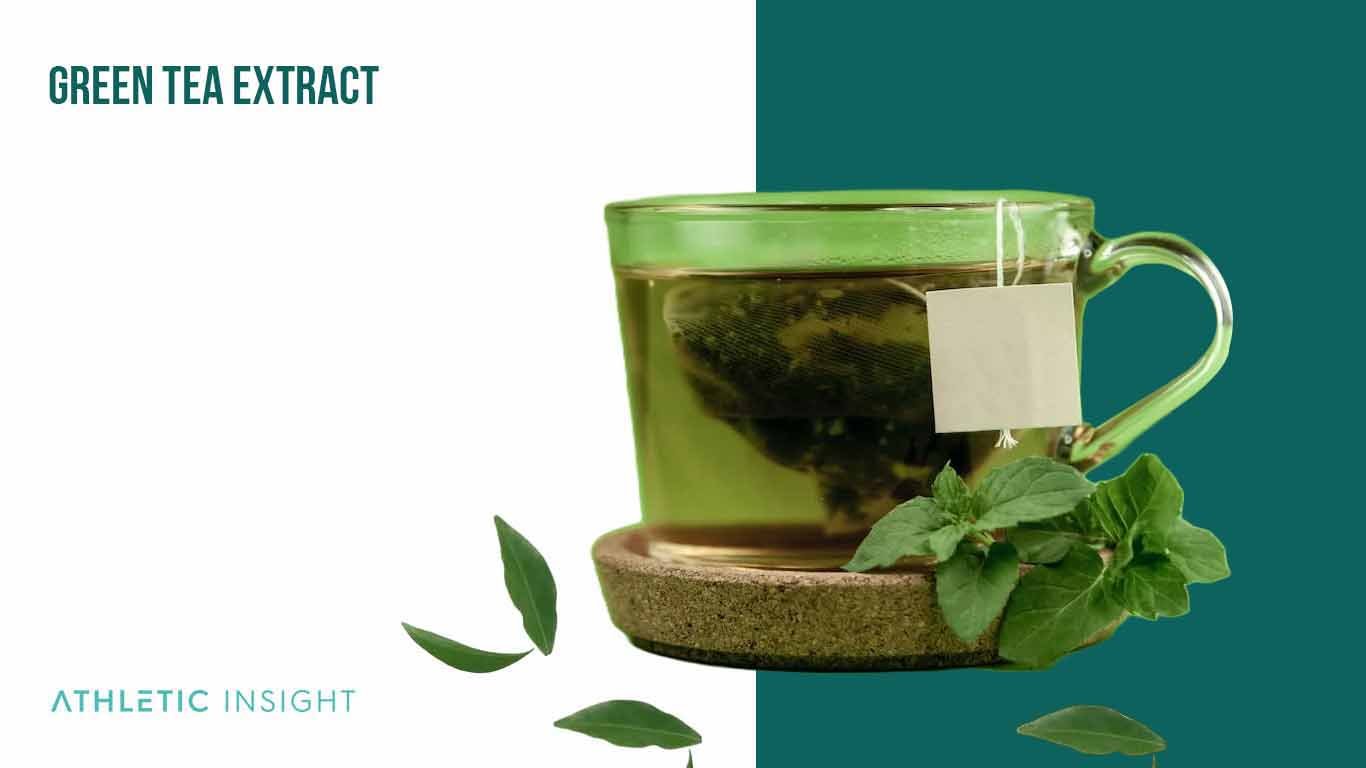 Professionals theorize that green tea extract can reduce the effectiveness of certain enzymes. If you combine that with a reduction in the absorption of fat, you might be able to lose stubborn weight.
Some studies have found the extract to be especially useful for losing weight around your midsection. Green tea extract has caffeine, so it can cause side effects such as anxiety or insomnia.
To alleviate potential side effects and increase this product's effectiveness, never take green tea extract on an empty stomach.
You can find similar benefits in products such as high-quality green tea. If you prefer fat-burning pills, consider Nature's Bounty, Zenwise, and NOW Supplements.
Pros
Various health benefits
Helps burn fat
Good for midsection
Suitable for treating obesity
Cons
Can cause caffeine side effects
Some products have a bitter taste
7. Forskolin
Another extract that may help with weight loss is forskolin. Your cells contain a compound called cAMP, and forskolin can increase that compound. This increase can help you start to burn more fat than before.
While many people have claimed this product has helped them achieve their goal weight, its effectiveness is debated. Various studies on men and women haven't found a clear connection between weight loss and forskolin.
Forskolin isn't as popular as other supplements for weight loss. It might work well, but you should wait for more research before trying it. Alternatively, you can ask your doctor if they recommend you use it. This product is taken in capsule form twice a day for best results.
If you want to give forskolin a try, consider brands such as Organic Cadane, Nature's Craft, and aSquared Nutrition.
Pros
Can help with muscle building in men
Affordable
Cons
Needs more research
Not very effective
Needs to be taken twice a day
8. Raspberry Ketones
Raspberry ketones are great if you want natural weight loss supplements that work well. You can get the ketones from consuming the fruit itself. The ketones are what make the raspberries smell the way they do.
However, you can also find a synthetic supplement with raspberry ketones. According to studies, ketones can help break down fat. This supplement can also help increase the hormone adiponectin, thereby promoting fat loss.
Most of the studies on raspberry ketones are conducted on animals. A study on humans found that raspberry ketones can have a small effect on weight loss. It can also slow weight gain, but too much of them can damage the liver.
Speak to your doctor before you use raspberry ketones as a weight loss supplement. If they say to try it, look into affordable brands such as Vitamin Bounty, NatureWise, and aSquared Nutrition.
Pros
Natural option
Vegan option
Relatively safe
Good for breaking down fat
Cons
Needs more research
Might not be as effective as some other products
9. Bitter Orange / Synephrine
You can find the chemical synephrine in bitter orange. Synephrine is natural, but similar to ephedrine, which the FDA has banned. That means bitter orange may be the next best weight loss supplement to try.
Bitter orange and synephrine fat-burning pills might also help reduce your appetite. You can use it for short-term weight loss and get good results.
Of course, you can eat the fruit or take a supplement. With the supplement, you can get the benefits of synephrine in a more convenient way.
However, it can be addictive and cause heart problems. The only available brand of this supplement is NusaPure. The capsules can be a little pricey for long-term use, so you can also eat bitter oranges to get the same benefits in a more cost-effective way.
Pros
Can burn fat
Vegetarian
Gluten-free
Similar to ephedrine
Natural and synthetic options
Cons
Not for long-term use
Not many synthetic options
Can be addictive
10. Garcinia Cambogia Extract
Garcinia cambogia extract is an excellent choice for the best diet pills. The plant Garcinia Cambogia is green, small, and has the shape of a pumpkin. Hydroxycitric acid is on the skin of the plant, and that's what makes up the extract.
Studies on animals have found this supplement can increase serotonin. It can also reduce enzymes that produce fat, making it one of the best weight loss pills out there. When it comes to human studies, some found no weight loss, while others did result in weight loss.
Generally, taking Garcinia Cambogia extract is safe. However, taking too much can cause side effects, such as liver impairment or acute liver failure.
When looking for affordable supplements, try brands such as MagixLabs, SR, and Nature's Craft.
Pros
Pretty safe
Increases serotonin
Reduces fat production
Natural supplement
Cons
Liver problems
Not as effective as some
11. Meratrim
If you're looking for the best diet pills that are newer on the market, consider Meratrim. The pill combines extracts of Garcinia Mangostana and Sphaeranthus Indicus. Both extracts work together to keep fat cells from multiplying.
It might also help you burn stored fat, which can help you lose weight. Studies haven't found any side effects, but it's a new product that needs more research. One study did find that Meratrim assists with appetite suppression.
With consistent consumption, it will take a couple of months to get to your goal weight. The supplement is relatively affordable. Brands to try include Logic Nutra, SLIMit, and Emerald Labs.
Pros
Easy to consume
It may help suppress your appetite
No reported side effects
Cons
New to the market
Needs more research
12. Hoodia
When looking for weight loss pills for women, you might consider trying hoodia. Most claims about this product's effectiveness are anecdotal, but many women swear by it.
Participants in a hoodia study experienced side effects such as dizziness, nausea, vomiting, and skin sensations. Since it's not well-studied, it's unclear whether it's safe to take while pregnant or how much is safe to take overall.
You should talk to your doctor before you start taking hoodia. Then, you can determine if the benefits outweigh the risks.
If you want to see if these are weight loss pills that work for you, go for it. A few brands to test out include Allied Life Sciences, VIP Vitamins, and Health Solution Prime.
Pros
Easy to find
Comes in capsules
Natural choice
Cons
Needs more research
Some notable side effects
13. 7-Keto-DHEA
While weight loss pills should not be your first approach for losing fat, if you are considering them, you might want to try 7-Keto-DHEA. The 7-Keto-DHEA is considered the best over-the-counter weight loss pills. This product can help speed up your metabolism, enabling faster fat burning.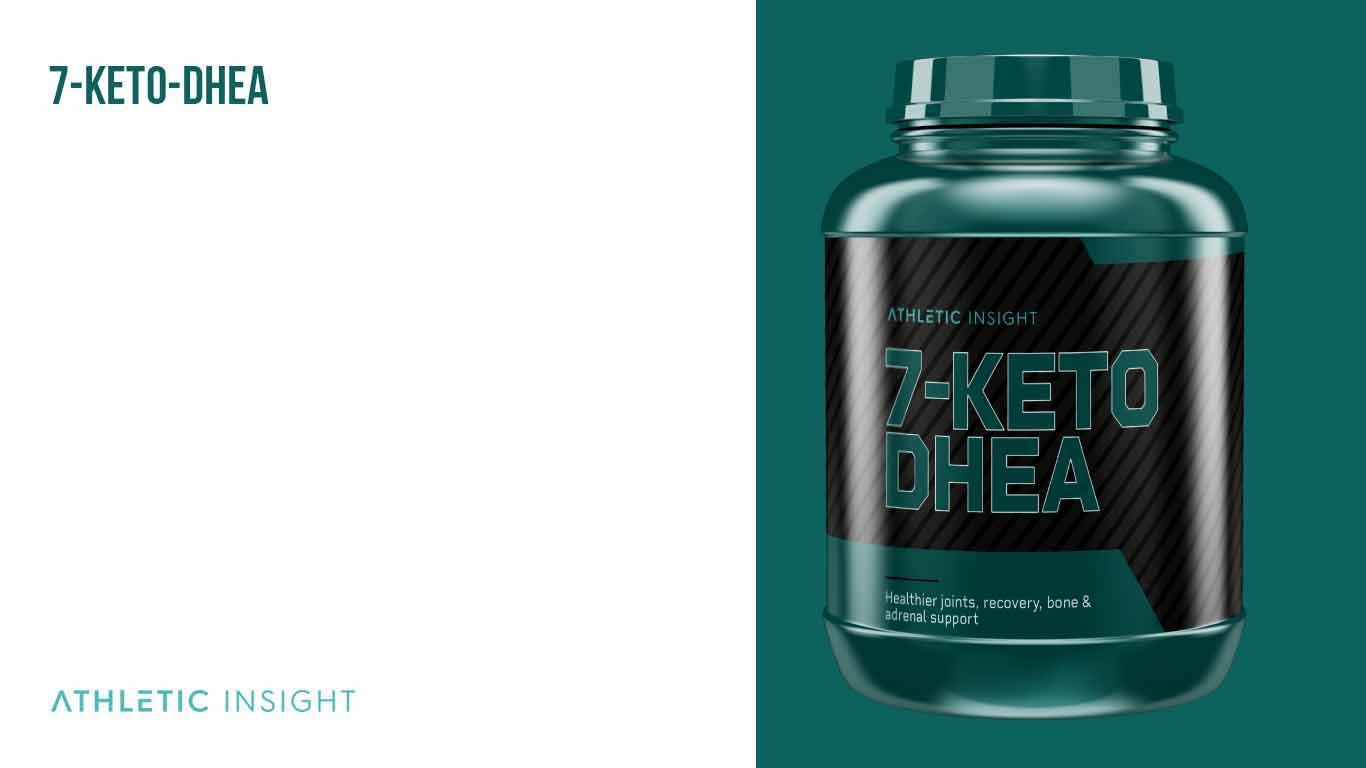 It does this by encouraging thermogenesis, which is necessary to burn calories. If you take it regularly, you may be able to burn an extra 90 to 100 calories per day. Of course, this depends on other factors, such as your diet and lifestyle.
Sadly, the World Anti-Doping Association (WADA) bans this substance. But if you aren't a professional athlete, you can give it a try. For high-quality 7-Keto-DHEA, you can try Jarrow Formulas, Life Extension, and Pure Encapsulations.
Pros
Helps burn calories
It speeds up your metabolism
Good for weight loss overall
Suitable for a keto diet
Cons
Not for athletes
Not very affordable
14. Conjugated Linoleic Acid (CLA)
Conjugated Linoleic Acid (CLA) is an effective option to try when searching for fat-burning pills that work. However, it's more effective for animals than it is for humans.
Studies have shown that taking the supplement doesn't increase your weight loss much when compared to a blind placebo. However, it can work for obese individuals over a long period. If you take it consistently, you will slowly lose weight.
Unfortunately, CLA might contribute to inflammation or liver damage. Still, you can find CLA in natural sources, such as meat and dairy, without the negative effects. If you're okay risking some negative effects, try CLA from brands such as Nutricost, SR, and NOW Sports Nutrition.
Pros
Available in multiple sources
Easy to take
Affordable
Cons
The synthetic version has side effects
Not very effective
---
15. Orlistat (Alli)
Another option for the best weight loss pills is Orlistat. You can find Orlistat over-the-counter from the brand Alli, but there's also a prescription version called Xenical.
Either way, the Orlistat supplement keeps you from breaking down fat when you consume it. If you want to lose weight with Orlistat, be sure to also change your lifestyle to get the best possible results.
Side effects include loose stools and frequent bowel movements. You might also need to supplement vitamins A, D, E, and K since Orlistat can break down those fat-soluble nutrients.
Of course, Alli is the best brand to get over-the-counter, but you can also get Xenical if your doctor prescribes the medication for you.
Pros
Easy to take
Good for long-term use
Affordable options
Cons
May require vitamin supplements
Loose bowel movements
What Are Weight Loss Supplements?
Weight loss supplements are pills or powders that you can take to aid in fat loss. In some cases, you can get the benefits of supplements in beverages or natural foods. Combined with a well-balanced diet and a consistent exercise routine, these supplements often reduce fat absorption, reduce appetite, and stimulate fat loss.
There are a ton of weight loss supplements, and they come in different forms. If you aren't sure where to start, it is recommended that you focus on eating better and exercising more. If that isn't working, there is always caffeine and extracts.
What Are Weight Loss Supplement Prescriptions?
Weight loss supplement prescriptions are medications that are prescribed by health care professionals when a person's BMI is over 30 or they have a weight-related health condition, such as diabetes or high cholesterol.
While some medications promote weight loss as a side effect, here are several medications specifically designed for weight loss purposes.
Xenical
Wegovy
Saxenda
Qsymia
The most common weight loss prescription is Xenical, a version of Orlistat. Your doctor will determine what the right medication is for your specific needs.
What Are the Effects of Weight Loss Supplements?
The effects of weight loss supplements vary. However, symptoms tend to affect your bowels, such as diarrhea or loose stool. Other effects can include anxiety or insomnia, such as from caffeine.
If you are concerned with negative side effects, research the specific supplement to learn about its side effects. Then, you can determine if it's a safe choice for you. As always, consult with a doctor first.
How To Choose the Best Supplement for Weight Loss?
To choose the best supplement for weight loss you need to consider various aspects of your lifestyle. Here are a few factors that need to be considered.
Your diet and calorie intake.
Your weight loss goals and timeline.
How much exercise you do.
If you want to suppress your appetite.
If you have any sensitives to medications or ingredients.
If you're wondering how to choose the best supplement for weight loss, consider the above points and consult your doctor for further advice.
Are Weight Loss Supplements Effective?
Yes, weight loss supplements are effective but some weight loss supplements are more effective than others. The efficacy depends on the ingredients, and it can also vary from person to person. In some cases, supplements work better for men than women.
Is It Healthy To Take Weight Loss Supplements?
Yes, taking weight loss supplements with caution can be healthy. However, you should make sure not to take more than necessary, and stop taking a supplement if you experience adverse effects.
Is It Necessary To Consult a Doctor Before Taking Weight Loss Pills?
Yes, always consult with a doctor before taking weight loss pills. Ideally, you should consult your doctor before taking weight loss pills or any other supplements that may impact your weight. Doing so is especially important if you already take other supplements or medications. That way, you can choose weight loss products that won't interact with your current regimen.
What are the Best Weight Loss Supplement Brands?
While "best" is a subjective description, especially when it comes to health, there are some brands that stand out at the top when it comes to weight loss. In order to establish a brand as the best in the weight loss and dieting sector, one must evaluate the ingredients, transparency, reviews, price and the brand as a whole.
There are a couple brands that stick out towards the top, these include Thorne, Phen24 and PhenQ. For the most effective weight loss journey, you should try PhenQ weight loss pills as they are reasonably priced, highly rated, contain 100% transparent ingredients and are shown to have a positive correlation with effective weight loss.
What Are the Prices for Weight Loss Supplements?
The prices for weight loss supplements vary considerably. You can find some for less than $20, while others cost closer to $50 or $100. The exact cost depends on the brand and the number of pills.
After you look at some of the best supplements for weight loss, you have to narrow your search. Everyone is different, so what works for one person might not work for you. Try to start your search with caffeine and guar gum. Hydroxycut is also worth a try if you want a supplement that's easy to incorporate into your diet.