With more than two-thirds of adults struggling with weigh management globally, many often turn to cheap, gimmicky weight loss pills, that often do more harm than good. Finding a holistic, natural supplement, that can provide quick, healthy weight loss, can be a challenge. That's where PhenQ found it's place in the dieting market.
So, does the hype around the PhenQ match its actual performance? This detailed PhenQ review guide aims to address this very question, providing a comprehensive look into what PhenQ is, how it works, its benefits, risks, and much more.
What is PhenQ?
PhenQ is a weight loss brand that is supplied and manufactured by WOLFSON BRANDS (UK) LIMITED, which is it's parent company. PhenQ is not only a brand, but also an umbrella term that encompasses a range of weight management products. PhenQ currently sells and distributes three main products; PhenQ PM, PhenQ Meal Shake, PhenQ Weight Loss Pills.
These products, formulated with a blend of natural ingredients, target various aspects of metabolic health with the goal to assist in fat burning, appetite suppression, mood enhancement, and energy boosting.
1. PhenQ PM
PhenQ PM stands as a unique combination of sleep aid and weight loss supplement. With ingredients like L-Arginine, L-Lysine HCL, L-Theanine, 5-HTP, Chromium, Biotin, and a variety of vitamins, its main objective is to optimize sleep while enhancing nighttime fat burning. By doing so, it presents a multitude of benefits including burning fat during sleep, increasing growth hormone, converting fat to energy, controlling cravings, and improving overall sleep quality.
For maximum results, it's advised to take the capsules before bedtime and continue this routine for 2-3 months. Notably, many individuals have reported observing positive changes within the initial two weeks of consumption. Above all, it's reassuring to know that PhenQ PM is manufactured in the USA, excludes allergens like soy, dairy, and gluten, and comes with a 60-day money-back guarantee.
2. PhenQ Meal Shake
The PhenQ Meal Shake is more than just a beverage; it's a nutritious meal replacement designed to enhance metabolism, elevate energy levels, foster muscle growth, and aid weight loss. This shake contains a combination of 16g of whey protein, 13 essential vitamins, oat flour, pea starch, flaxseed powder, and digestive enzymes. All of these work together to curb hunger and deliver sustained energy. From boosting metabolism to helping build muscle and strength, their are many positive benefits of this shake.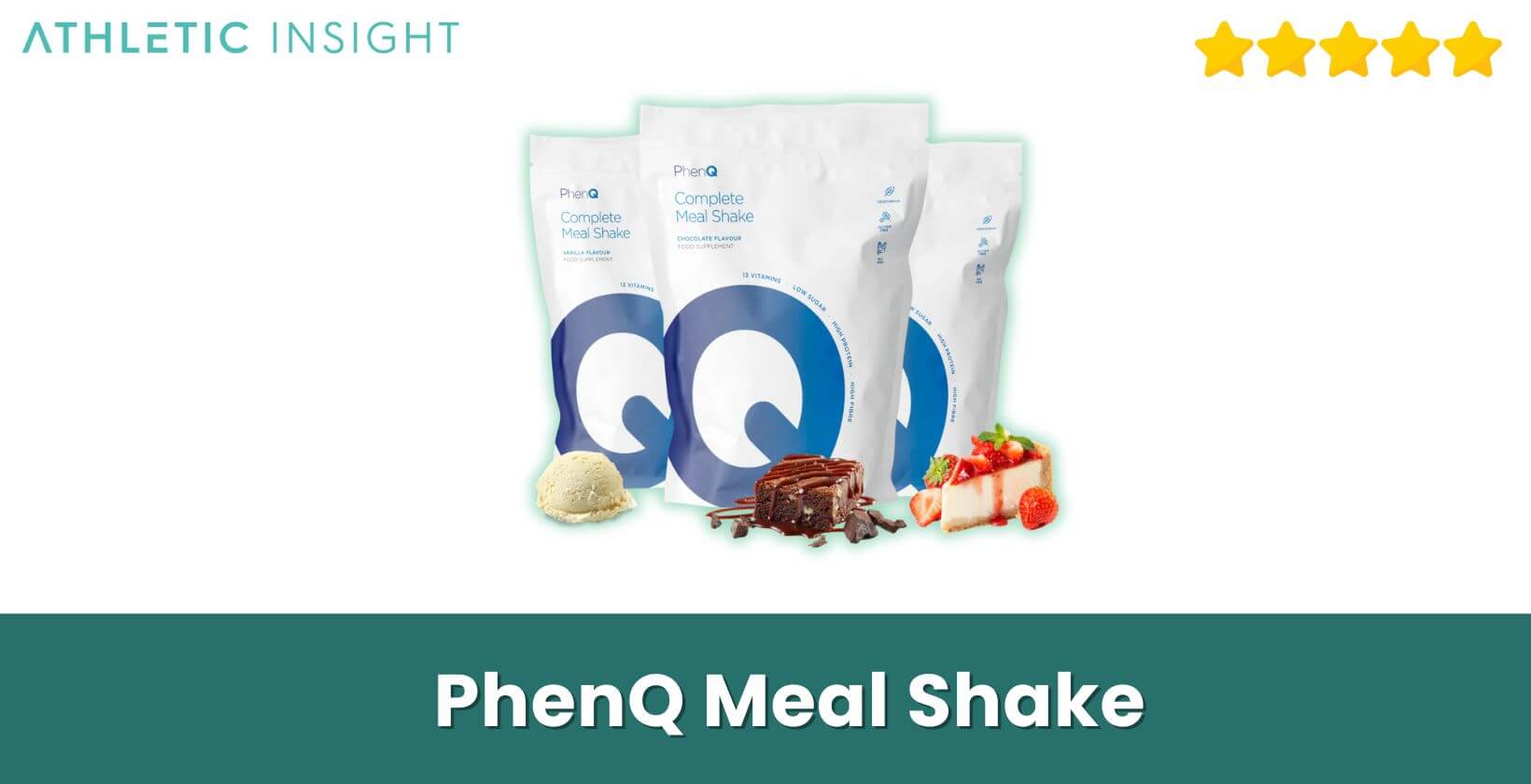 Available in chocolate, vanilla, and strawberry flavors, this shake activates the body's 'fat burning switch,' otherwise known as AMPK. Suitable for both men and women, this gluten-free, vegan, and low-sugar formulation recommends a dosage of one scoop daily, blended with water or milk. Much like the PhenQ PM, many users have noticed changes within the first two weeks. For peace of mind, it comes with a 60-day money-back guarantee and is crafted in an FDA-inspected facility in the USA.
3. PhenQ Weight Loss Pills
PhenQ Weight Loss Pills are natural supplements formulated to target five crucial areas of metabolic health. Their potent blend includes ingredients like α-Lacys Reset, Capsimax Powder, Chromium Picolinate, Caffeine, Nopal Cactus, and L-Carnitine Fumarate. Together, these components work synergistically to burn fat, reduce fat absorption, manage cravings, and provide a significant energy boost.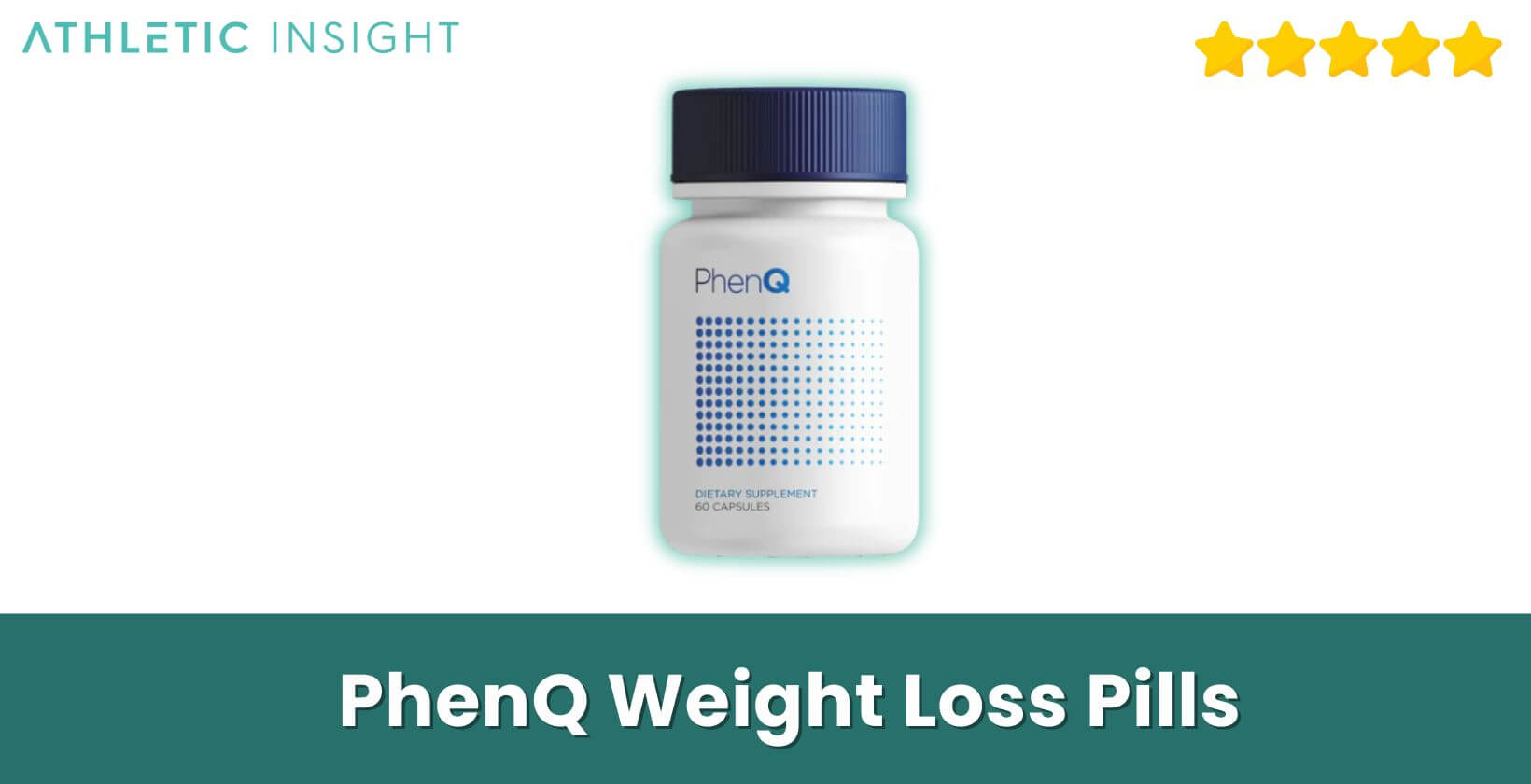 Among its primary benefits are fat burning, appetite suppression, elevated energy levels, and mood balancing. It's recommended to take one pill with breakfast and another with lunch. While results vary, many users report a loss of up to 10 lbs within the first month. Suitable for both genders and individuals over 18, these pills are manufactured in the US and UK. They also come with a reassuring 60-day money-back guarantee and don't necessitate a prescription.
Does PhenQ Work?
Yes, PhenQ works. Drawing from the multitude of testimonials and reviews, along with the science-backed ingredients in its formulation, PhenQ has proven its efficacy in supporting weight management. The unique blends present in the PhenQ range target different aspects of weight loss, from appetite suppression to energy boosting. This holistic approach, combined with consistency in consumption, has resulted in positive feedback from customers.
How does PhenQ work?
PhenQ works using a multi-faceted mechanism. Its ingredients are strategically chosen to target five areas of metabolic health. These areas include burning stored fat, hindering further fat production, suppressing appetite, boosting energy levels, and enhancing mood. By addressing all these factors concurrently, PhenQ provides a comprehensive solution to weight management.
How long does it take to see results with PhenQ?
While individual experiences may vary, many people have reported observing positive changes within the initial two weeks of consistent use. For optimal results, it's recommended to use the products for a span of 2-3 months to see how effective it is for you.
What are the before and after results with PhenQ?
Before starting PhenQ, many individuals often face challenges like uncontrollable cravings, sluggish metabolism, and low energy levels. After consistent use of PhenQ, customers have reported increased energy, reduced appetite, enhanced mood, and noticeable weight loss. Some even mentioned losses of up to 10 lbs within the first month.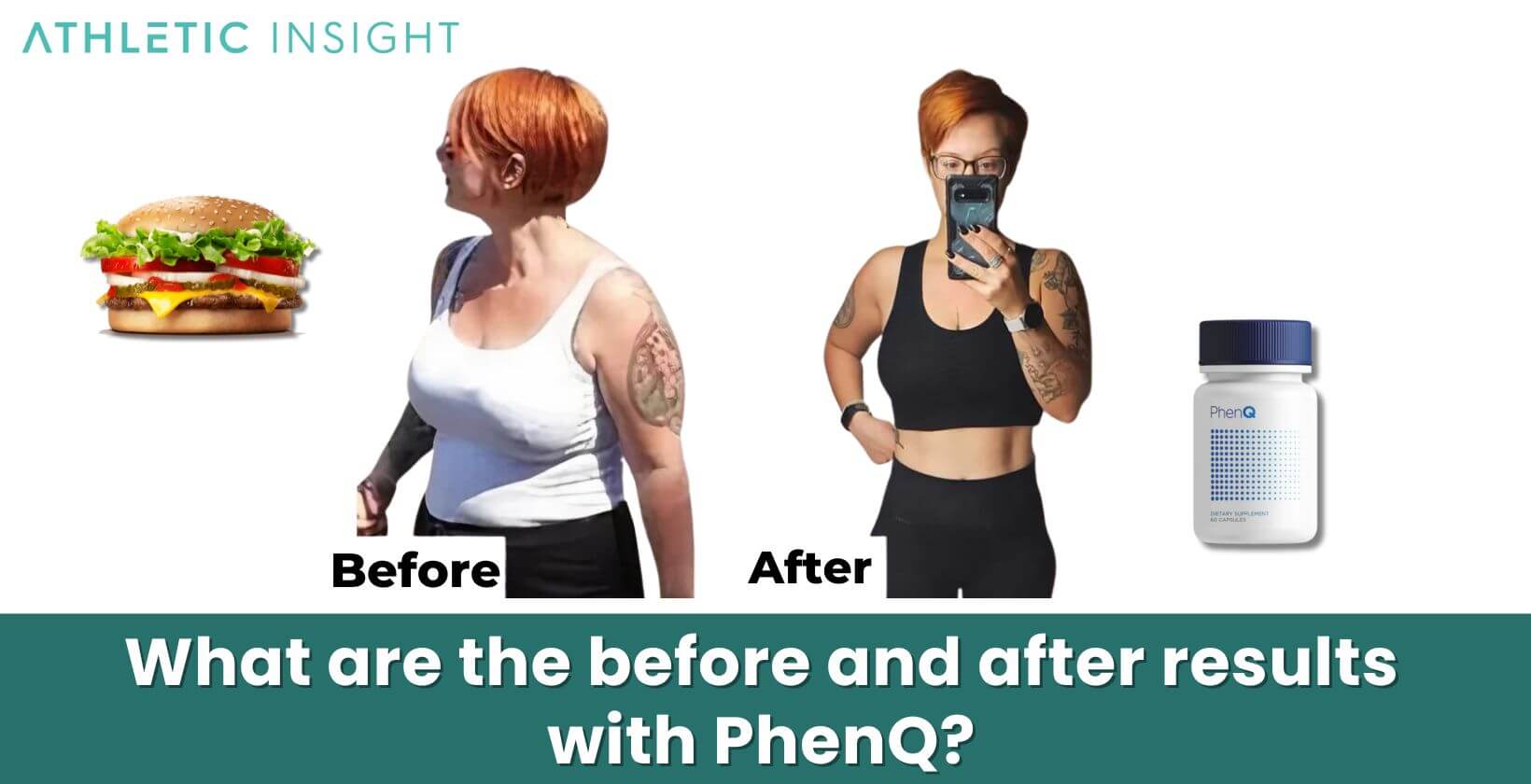 Who Should Take PhenQ?
PhenQ is tailored for individuals seeking assistance in weight management. Both men and women over the age of 18, aiming to harness the benefits of a multi-faceted weight loss supplement, can take PhenQ. While safe, it is best to consult with a healthcare provider as some people may not be able to take PhenQ. This includes pregnant or breastfeeding women, people with diabetes, or those with other health considerations.
What are the Benefits of PhenQ?
PhenQ offers many positive benefits, which include: fat burning, reduction of fat accumulation, appetite suppression, increased energy, mood enhancement, and being formulated from natural ingredients. All these advantages work together, providing a robust solution for weight management.
Fat burning
Reduction of fat accumulation
Appetite suppression
Increased energy
Mood enhancement
Natural ingredients
What are the Risks of PhenQ?
Like any supplement, potential risks might arise from individual intolerances or allergies to certain ingredients. While there have been no known risks, it is always best to read the ingredient list and consult with a healthcare provider before starting any supplement.
What are the side effects of PhenQ?
The only known side effects reported by customers is nausea, difficulty sleeping, and headaches which may be related to specific ingredients found within (such as caffeine), or are just byproducts of other positive outcomes. For example, increased energy and mood may lead one to have difficulty sleeping at first which can be seen as a positive or negative side effect.
What is the recommended dosage of PhenQ?
The recommended dosage for PhenQ Weight Loss Pills is one pill with breakfast and one pill with lunch. For other PhenQ products, the dosage varies, and it's vital to refer to the product's label for precise instructions.
What is the best time to consume PhenQ?
For the PhenQ Weight Loss Pills, it's advisable to consume one in the morning during breakfast and another during lunch. PhenQ PM should be taken before bedtime. As for other products, following the recommended guidelines on the label ensures optimal benefits.
How much is PhenQ?
The price of PhenQ can vary based on the specific product, package deals, and location of purchase. It's best to visit the official website or trusted retailers for accurate pricing details. PhenQ also offers various discounts for loyal customers, so once you try the product, you'll receive many offers and discounts just by being a loyal customer.
Is PhenQ Expensive?
No, PhenQ is not expensive. Compared to other products that provide similar benefits, PhenQ is actually underpriced when looking into the ingredients and results. Regardless, the price is subjective and largely depends on individual budget considerations and perceived value. When measuring its cost against potential health benefits and comparing it with similar products in the market, many find PhenQ to offer good value for money.
What are the ingredients in PhenQ?
PhenQ products are formulated with a range of natural ingredients. These include, but are not limited to, α-Lacys Reset, Capsimax Powder, Chromium Picolinate, Caffeine, Nopal Cactus, L-Carnitine Fumarate, L-Arginine, L-Lysine HCL, L-Theanine, 5-HTP, and a host of vitamins and minerals.
α-Lacys Reset
Capsimax Powder
Chromium Picolinate
Caffeine
Nopal Cactus
L-Carnitine Fumarate
L-Arginine
L-Lysine HCL
L-Theanine
5-HTP
Vitamins & minerals.
Where can I buy PhenQ?
To ensure authenticity and quality, it's advised to buy PhenQ directly from the official website. Doing so guarantees genuine products, best prices, and special deals. For those wondering where to buy PhenQ, the official website is the most reliable destination.
Do I need a prescription for PhenQ?
No, you do not need a prescription for PhenQ as it can be purchased on their website and shipped straight to your home. The only requirement is that you are at least 18 years old and that the product won't cause any health concerns based on your current conditions. If you are unsure if PhenQ is right for you, it is best to consult with a professional healthcare provider.
Is PhenQ Safe?
Yes, PhenQ is safe and well established as a trusted brand and product. PhenQ is formulated with natural ingredients, and its manufacturing adheres to stringent quality standards. If you want to check other reviews and experiences, be sure to check out the PhenQ Reddit threads for more firsthand experiences. However, as with any supplement, it's crucial to consult with a healthcare provider, especially for those with existing health conditions or on medication.
Is PhenQ FDA Approved?
No, PhenQ is not FDA approved because the FDA does not typically approve dietary supplements. However, PhenQ is manufactured in FDA-approved facilities, ensuring a high standard of production quality.
How does PhenQ Compare to others Weight Loss Supplements?
PhenQ stands out in the crowded weight loss market due to its comprehensive approach. While most weight loss supplements target one or two weight loss mechanisms, PhenQ addresses multiple facets of weight management.
Leanbean
Phentermine
Zotrim
Skald
Phenq Ultra
Wegovy
Phen24
Ozempic
What is the difference between Leanbean vs Phenq?
Both Leanbean and PhenQ are prominent in the weight loss sector. While Leanbean is formulated primarily for women, PhenQ caters to a broader audience. Each has its unique set of ingredients and mechanisms of action. If you are looking for the best weight loss pills, PhenQ should be your top choice.
What is the difference between Phenq vs Phentermine?
Phentermine is a prescription medication, whereas PhenQ is a natural over-the-counter supplement. Phentermine directly affects the central nervous system, while PhenQ offers a more holistic approach to weight loss. Before taking medication, one should always look at their diet, exercise and lifestyle choices. If a more natural path is possible, such as PhenQ, that is the recommended approach.
What is the difference between Phenq vs Phen24?
Phen24, similar to PhenQ, is a weight loss supplement that focuses on a 24-hour weight loss cycle. While PhenQ offers an all-in-one approach, Phen24 has separate day and night formulas to align with the body's diurnal rhythms. Both products provide unique strategies, but their overarching goal is similar. Since Phen24 was released, PhenQ also released a night-time competitor, PhenQ PM.
What is the difference between Zotrim vs Phenq?
Zotrim and PhenQ both aid in weight management. Zotrim focuses on curbing appetite and reducing food intake, while PhenQ offers a broader spectrum of benefits, from fat burning to mood enhancement. While Zotrim can lead to weight loss due to a suppressed appetite, PhenQ is the better choice since it'll suppress appetite as well as boost metabolism, decrease cortisol, and many other positive outcomes.
What is the difference between Phenq vs Phenq Ultra?
PhenQ Ultra is a different product sold to larger brands like Walmart that are not the same thing as PhenQ. According to the reviews, Phenq Ultra is not well trusted or recommended. While PhenQ appears to be the better choice, it's essential to compare both products' ingredient lists to determine the exact distinctions.
What is the difference between Phenq vs Wegovy?
Wegovy is a prescription medication used to manage weight in adults with obesity-related health conditions. PhenQ, on the other hand, is a natural supplement. While both aim to support weight loss, their mechanisms and potential side effects differ substantially. Wegovy's effects are more direct and may have more pronounced side effects, whereas PhenQ's natural formulation may be milder with fewer risks. Between Wegovy and PhenQ, the latter is the better option.
What is the difference between Phenq vs Ozempic?
Ozempic is a prescription drug used to manage type 2 diabetes and also to aid weight loss in certain individuals. Its mechanism centers on mimicking a hormone that targets the pancreas to increase insulin release. PhenQ, as a natural supplement, operates differently, focusing on various facets of weight management. Their uses, potential side effects, and methods of action are distinct from each other. For a natural approach to weight loss, PhenQ is the better option.