Probiotics are a commonly discussed topic yet many individuals lack a clear understanding of their functions and benefits to the human body. Probiotics are live bacteria that promote healthy digestion, which, in turn, contributes to an overall state of well-being, including improved immunity, brain function, and energy levels. Given that gastrointestinal issues can significantly impact other bodily functions, maintaining a healthy digestive tract is crucial for optimal health.
Although there are numerous probiotic products available in the market, not all supplements contain the appropriate number of probiotics or the best strains. As such, selecting the best supplement can be challenging. To facilitate this process, a list has been curated of the top ten probiotic supplements available. Keep reading for more information on these products and answers to frequently asked probiotic-related questions.
Top Picks At A Glance
1. Seed DS-01 For Adults
Seed DS-01 is the best probiotic for adults because it offers comprehensive ingredients suitable for many gut problems. It is a 2-in-1 capsule-in-capsule prebiotic and probiotics supplement. It uses a polyphenol-based prebiotic that supports systemic health and features over 53.6 billion active-fluorescent units.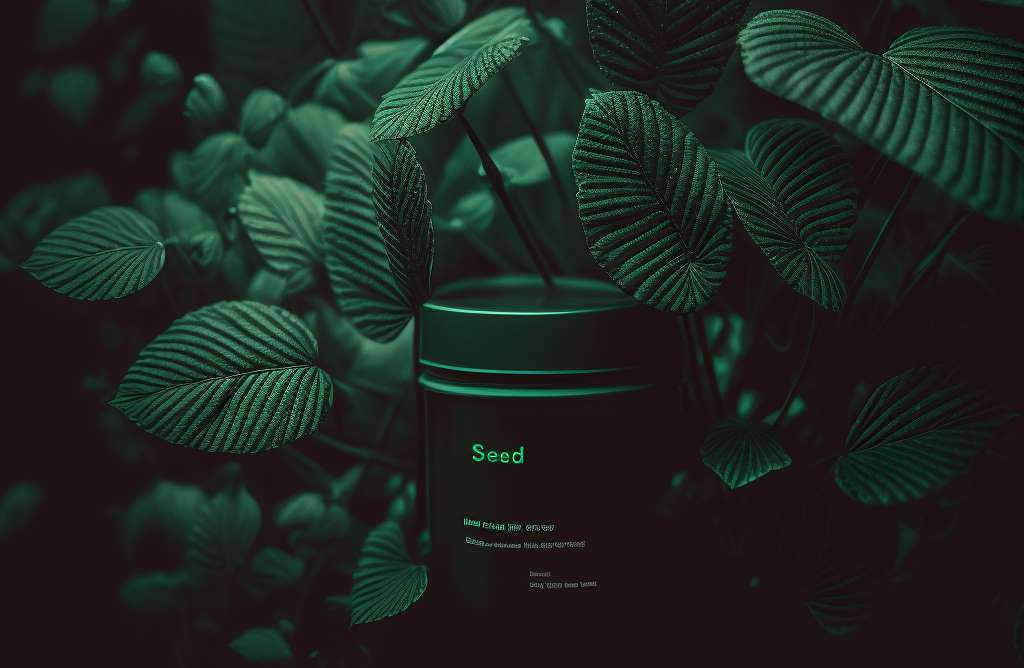 Seed DS-01 includes probiotic and prebiotic blends that can improve digestive, gut, dermatological, cardiovascular, and micronutrient health, helping the body absorb nutrients more efficiently. It's one of the best probiotics for gut health, encompassing many ingredients that contribute to proper digestion.
Probiotics alone will not stabilize gut bacteria, nor will a combination of pre and probiotics. The manufacturer does not recommend this supplement for people under 18 because it can cause a few unpleasant symptoms.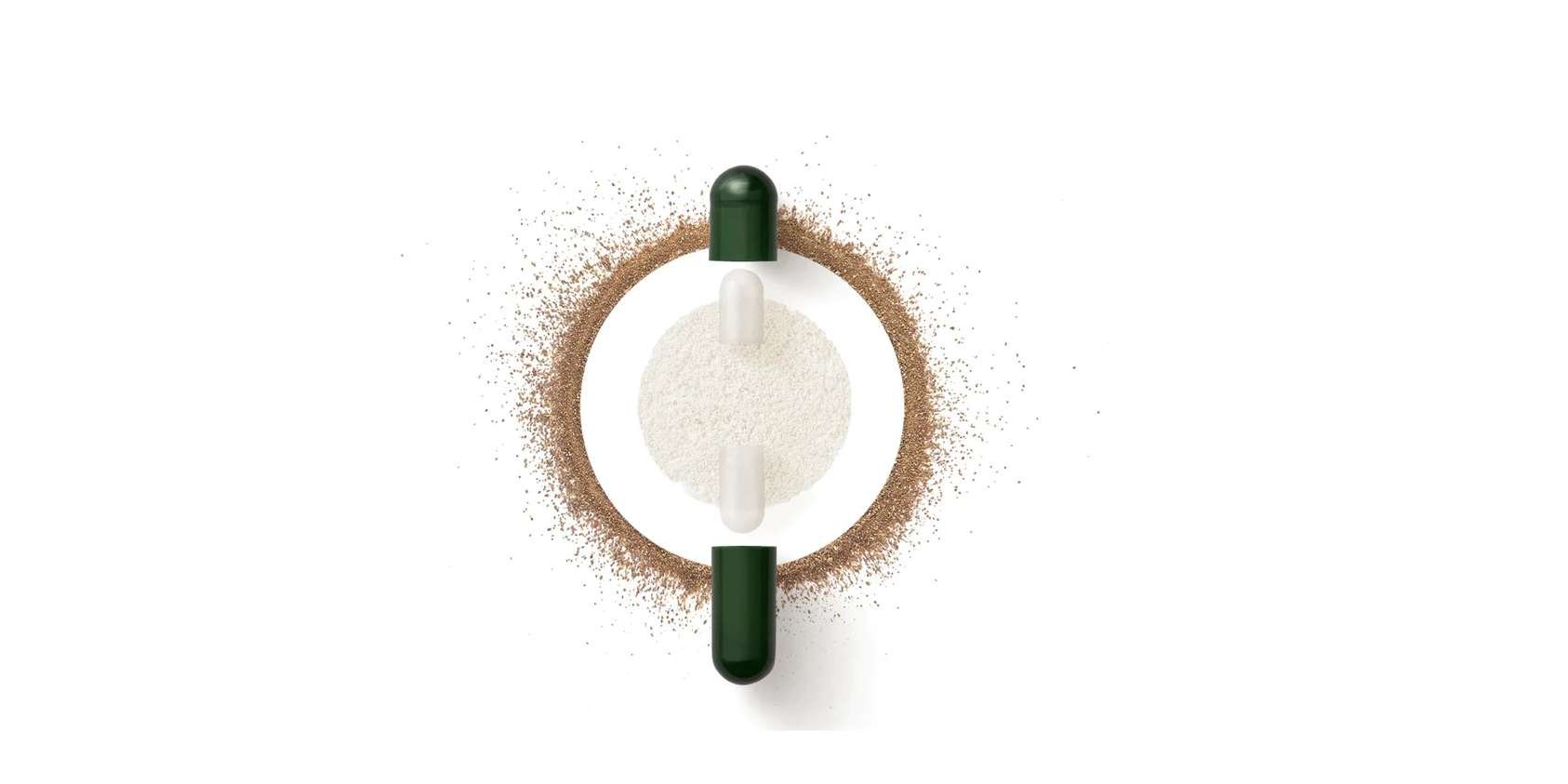 Regarding possible side-effects, consumers report mild gastrointestinal discomfort, abdominal tightness, mild nausea, and stool changes. These symptoms stop after three or four weeks of taking the supplement regularly. It is worth noting that all the best probiotics supplements can cause these symptoms.
Seed recommends stopping the regimen if these symptoms persist for two months or if there's extreme discomfort. They also recommend taking 2 capsules per day, both at the same time, preferably on an empty stomach.
Seed DS-01 supplements are sold as subscriptions, costing $50 per month, which is expensive compared to similar products, but you are paying for what you get. Without a doubt, Seed DS-01 is the top supplement on the market.
---
2. Thorne FloraSport 20B
The Thorne FloraSport 20B is the best probiotic supplement for people who want an organic option, as it comes from natural flavors and colors. It's also gluten, dairy, and soy free, so it's the best option for people with gut problems like lactose intolerance or celiac disease. Thorne FloraSport 20B contains 20 billion active cultures per capsule, including Bifidobacterium lactis, Lactobacillus paracasei, and Lactobacillus acidophilus.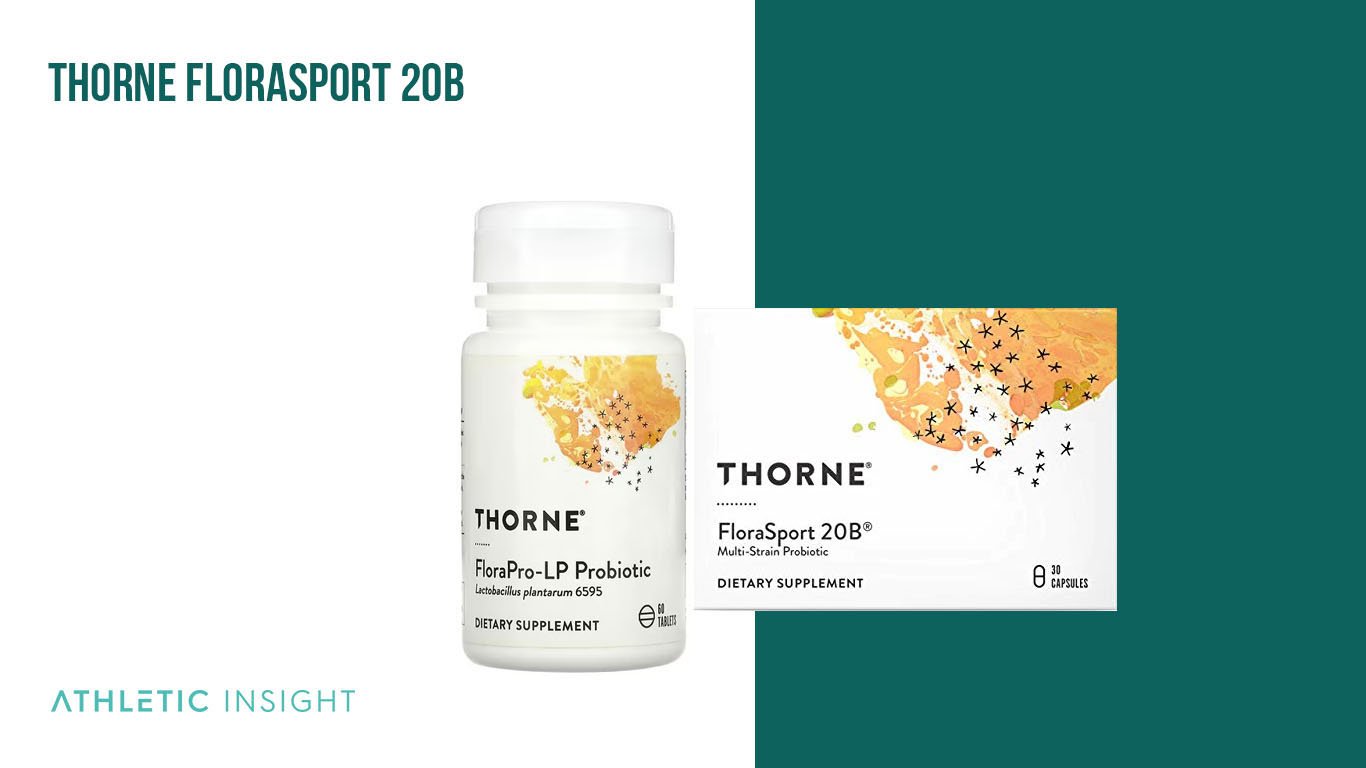 Thorne markets this product toward athletes because it increases energy, improves immunity, and decreases stress, so it can also make people feel more spry and lively. Since Thorne FloraSport 20B has a massive amount of active cultures, this product is recommended to people with severe gut issues they want to remedy fast.
People suffering from bloating, abdominal cramps, spasms, and contractions can benefit the most from this powerful but natural probiotic supplement. The only side effects reported are gas and bloating, but the symptoms are mild and fade quickly. The probiotic is suitable for all ages but not recommended for pregnant people.
Consumers should take one pill per day with a meal. The Thorne FloraSport 20B supplements are slightly more affordable than the Seed DS-01, costing $37 for a month's supply. All in all, it is the second best probiotic one can take.
---
3. Ora Trust Your Gut Probiotic + Prebiotic Daily Essential
Another prebiotic and probiotic combination, Ora's supplement is one of the best daily supplements for people with an imbalanced gut. With over 16 billion colony forming units and organic ingredients, it's gentle but effective.
With Lactobacillus and Bifidobacterium strains, the supplement should help within just a few days, improving digestion, immunity, mood, nutrient levels, and inflammatory response. The supplement is dairy-free, gluten-free, soy-free, grain-free, vegan, and non-GMO.
Ora Trust is best for people struggling with chronic bloating and constipation, as it offers a gut cleansing in the first week or two of taking it, flushing out bad bacteria, and replacing them with healthy microbes.
Consumers may experience mild diarrhea or increased gas. For people with a sensitive stomach, it's suggested to start the regimen by taking only one pill a day until unpleasant side effects subside.
The manufacturer recommends taking two pills per day simultaneously with a meal and water. It usually costs $37 for a 30-day supply, but Ora often has sales, and customers can save money by selecting a recurring subscription.
---
4. Align Probiotic Extra Strength
Align Probiotic Extra Strength has appeared in many publications and gastroenterologists frequently recommend it to patients with poor gut health. Some consider this reputable product the best probiotic for men, but it can help women balance their gut microbiome and regular digestion. It's one of the few probiotic supplements containing Bifidobacterium 35624™, a distinct strain that quickly replenishes gut bacteria.
Align Probiotic Extra Strength is widely used and appreciated because it helps relieve gut distress faster than other products. It's safe for people of all ages but is especially popular among and effective for people over the age of 45 with gut problems.
However, the extra strength leads to more noticeable side effects, like excessive gas, consistent bloating, and stomach cramps, but they should dissipate within a week of use. The supplement is designed to be taken once a day with food and water.
Align Probiotic Extra Strength is more affordable than the abovementioned supplements, costing about $30 for 42 capsules.The supplement is designed to be taken once a day with food and water.
5. Bio-Kult
Bio-Kult uses a naturally powerful formula that targets the digestive tract. It's a popular and affordable probiotic supplement.
Bio-Kult is recommended to people experiencing severe gut distress, older people, and heavier people. The supplement contains 14 different probiotic strains, supporting digestion, immunity, energy, focus, and more.
Bio-kult is suitable for young children and pregnant women because of the sensitive formula that is less likely to irritate the bowl.
Like any probiotic, there is a risk of gas, bloating, constipation, and thirst, but it's extremely rare with this product. The recipe includes milk and soy. People with soy sensitivity or lactose intolerance should avoid this product.
It's recommended that most people under 18 take one capsule per day and children under 12 only have half a capsule per day. Adults should take 1 to 2 capsules a day after a meal. If taking more than one capsule a day, the manufacturer recommends splitting them between two meals.
Bio-Kult is a popular and affordable supplement, costing only $30 for 60 capsules, which is a two-month supply for most users.
6. Jarrow Formulas Jarro-Dophilus EPS
One of the best probiotic supplements for children, Jarrow Formulas Jarro-Dophilus EPS only has 5 billion colony forming units in each capsule. With just a fraction of the probiotics compared to other supplements, this item is best for regulating rather than remedying severe gastric distress.
Jarrow Formulas Jarro-Dophilus EPS contains eight probiotic strains to balance gut health and aid immunity. The formula is gluten-free, vegetarian, egg-free, nut-free, and non-GMO, but it does contain trace amounts of milk and soy. This formula offers an equal boost to digestion and immunity, featuring significant amounts of vitamin C that help the immune system function better.
The usage directions state that consumers can take one to four supplements daily, but one or two capsules are plenty for most people. It should be taken with water or juice on an empty stomach.
At $29 for 60 capsules, it's an affordable option depending on how many capsules are taken daily. If a consumer takes more than two capsules daily, it can become a costly supplement.
7. Garden of Life Dr. Formulated Probiotics Once Daily 30 Billion CFUs
Garden of Life probiotic is a hypoallergenic product that is gentle on sensitive stomachs but still effective. Created by David Perlmutter, M.D., this quality probiotic supplement is highly trusted and has a pristine reputation for helping people with gut problems without subjecting them to harsh side effects.
The probiotic created by Garden of Life contains 30 billion colony forming units and 14 raw probiotic strains. Like all probiotic supplements, this capsule can help digestion, but Dr. Perlmutter developed it intending to increase brain function, enhance focus, and improve mood.
Consumers only need to take one capsule per day, no matter the age, weight, or digestive issues they have. A 30-capsule bottle costs around $30 and can be found in most grocery stores.
8. NOW Probiotic-10 25 Billion
NOW Probiotic-10 25 Billions is an affordable but still high-quality and effective probiotic supplement. It's one of the most inclusive probiotic supplements on the market that everyone can take no matter their dietary restrictions.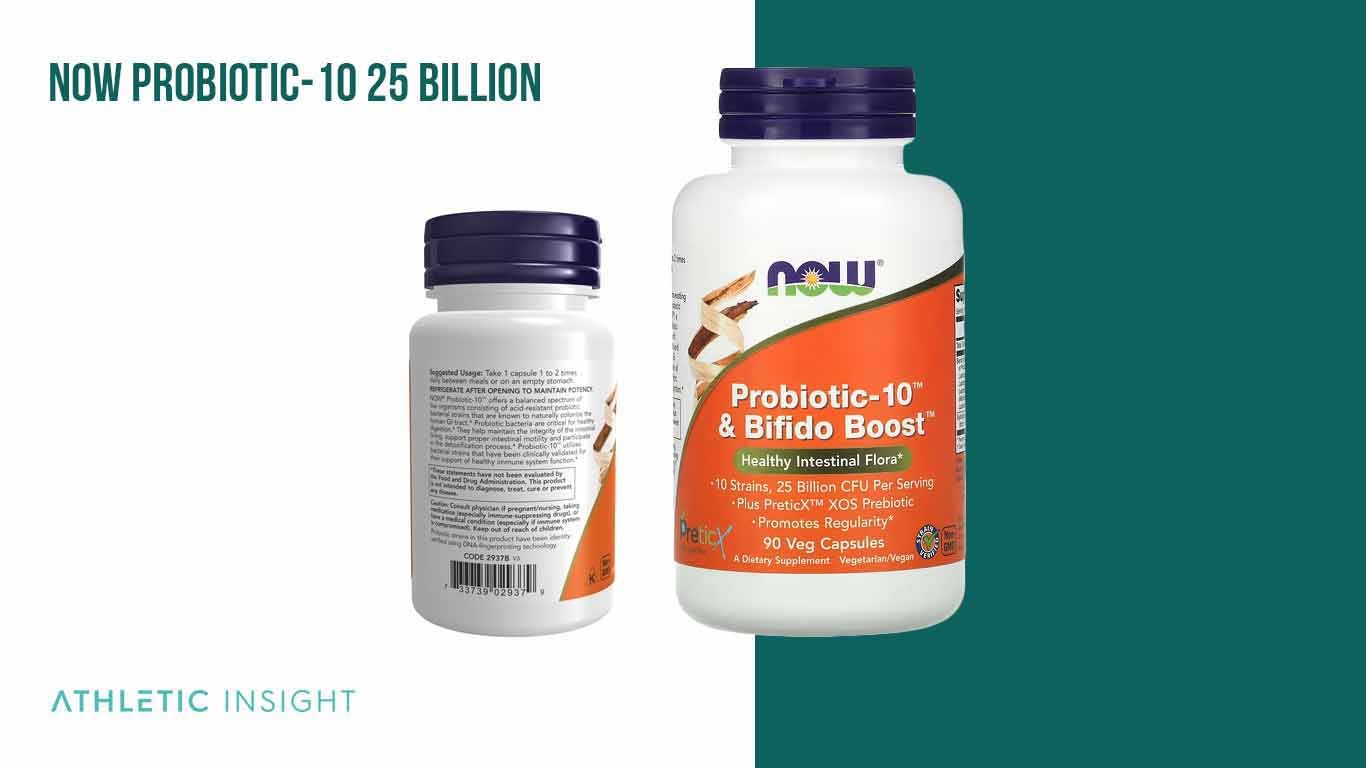 The formula is free of dairy, soy, nut, egg, GMO, and gluten. The ingredients are kosher, halal, vegan, and keto-friendly. It consists of 10 probiotic strains and 25 billion active colony-forming units, so it's a robust option.
The ten probiotic strains are Lactobacillus acidophilus, Bifidobacterium lactis, Lactobacillus plantarum, Lactobacillus casei, Lactobacillus rhamnosus, Lactobacillus paracasei, Bifidobacterium breve, Streptococcus thermophilus, Lactobacillus salivarius, and Bifidobacterium longum.
These ten strains have been clinically tested and validated as the best probiotic strains for increasing immunity and gut health. Consumers can take one or two capsules daily, and the manufacturer recommends taking the pills on an empty stomach.
According to NOW Foods, it is unsuitable for pregnant women, immunocompromised individuals, or children. In addition, the probiotics can cause standard side effects, such as gas and bloating. This product is available at $20 for 30 capsules, or 100 capsules for $50.
9. Klaire Labs Ther-Biotic Pro IBS Relief
The Klaire Labs probiotic supplement is designed to help people with severe IBS and is able to balance microbiomes within three weeks. It has 21 billion colony forming units. It's a potent formula that can remedy severe gut imbalances.
Klaire Labs Ther-Biotic Pro IBS Relief can cause mild constipation, diarrhea, gas, bloating, and abdominal pain, but people rarely report these side effects. These symptoms are usually gone by the 21-day mark.
Because of its potency, it's not recommended for pregnant women or people under 18 but is considered safe for most adults. Consumers without IBS or severe stomach problems are not advised to take a probiotic supplement with this level of potency.
The manufacturer recommends taking one capsule a day with a meal, preferably in the first half of the day. The Klaire Labs probiotic supplement is available at 35$ for 21 capsules or $50 for 42 capsules, making it one of the most expensive products on this list.
10. Culturelle Digestive Daily
Culturelle Digestive Daily only has 10 billion colony-forming units, substantially less than many of the supplement options discussed above, but that does not make it a worse product.
Culturelle designed this supplement to be a mild product for moderate digestive support rather than to completely overhaul gut microbiome.
Culturelle Digestive Daily is free of dairy, wheat, eggs, nuts, GMOs, and animal by-products. It's suitable for people 12 years or older and is ideal for people who do not have severe digestive issues and want a daily supplement to keep them regular.
The dosage can be one or two capsules, depending on age and needs. For those who decide to take two a day, this manufacturer recommends taking one in the morning and one in the evening with or without food. Culturelle Digestive Daily costs about $24 for 50 capsules.
How to Choose the Best Probiotic Supplements?
When looking for the best supplements for digestion, it's important to look for the colony-forming units, storage information, dose, and genus. When people ask "what probiotic should I take?", the answer depends on their current gut health and what problems they're dealing with.
The best probiotic will differ from person to person. According to experts, the best probiotic for gut health will contain at least 1 billion colony-forming units. Good probiotics should also list Lactobacillus, Bifidobacterium, Bacillus, or Saccharomyces boulardii as ingredients.
How Does Taking Probiotics Improve Digestions?
Taking probiotics improves digestion by promoting a healthy balance of gut microbiota, enhancing nutrient absorption, boosting the immune system, and reducing inflammation.
Gut hosts good bacteria and bad bacteria. The good bacteria should substantially outnumber the bad bacteria. An imbalance in the gut can create stomach distress and poor digestion.
The microbiome in the gut should include a variety of healthy microbes, like bacteria, viruses, fungi, protozoa, and archaea. High-quality probiotics help add helpful bacteria to the gut to rebalance the microbiome.
Probiotics contain the healthy kind of bacteria, relieving gastric distress while also boosting immunity, fighting inflammation, and possibly managing cholesterol. Humans should get all the microbes they need from their diet, but this is often not the case because of modern diets, so probiotic supplements can fill in the gaps.
What Is the Difference Between Probiotics and Prebiotics?
The best probiotics contain live microorganisms that can raise the microflora (healthy bacteria) level in the gut. Prebiotics act as food for the microflora, helping the gut maintain the correct level of healthy bacteria and ensuring the microflora do their job.
While many people ask which type of supplement they should take, the answer is usually to take both because they function together to balance the gut's microbiome.
Where to Buy Probiotic Supplements?
Consumers can find probiotic supplements at most grocery stores and drugstores, like CVS or Walgreens. They should be able to find most of the best daily probiotic supplements mentioned above.
Other places that sell probiotic supplements include vitamin stores, like GNC, catchall retailers, like Target, and online stores. For those who choose to order online, they should make sure they buy from a reputable website. People looking for the best prebiotic and probiotic will likely find them at a nearby store.
Does Drinking Probiotic Supplements for Digestion Work?
Yes, instead of probiotic pills, consumers can opt for liquid supplements. Some have a smoothie, yogurt-like consistency, while others are powders that can be mixed with water. For most people, taking a pill is easier, but probiotic drinks can also sate hunger and be a low-calorie or low-fat snack.
Do You Need a Prescription to Buy Probiotic Supplements?
No, consumers will never need a prescription to buy the best pre and probiotics. Probiotics and prebiotics are categorized as food according to the FDA, so they do not need a prescription. However, it's wise to consult a physician before starting a probiotic supplement.
Although, aside from very specific allergic reactions for a handful of people, probiotics are completely safe for people over the age of 16. The only known side effects of taking probiotics are bloating, gas, constipation, and thirst, which are all only temporary as the gut balances itself.