What is the South Beach Diet? Developed by Cardiologist Arthur Agatston in 2003, it is a commercial weight-loss diet meant to help people lose weight by eating healthier. The South Beach Diet is named after the glamorous area in Miami and is a type of low-carbohydrate diet, though not as strict as others.
The South Beach Diet works by realigning your diet with your nutritional needs. Cutting out unnecessary sugars and carbohydrates and focusing on lean proteins, complex carbohydrates, and healthy produce provides your body with the fuel to work while cutting fat.
The Paleo Diet is similar to the South Beach Diet in that they both encourage a high-protein diet filled with vegetables and healthy fats.
How does South Beach Diet Work?
Getting started is easy. There are many South Beach Diet cookbooks available online and in-store. The internet is also a great resource and includes many South Beach Diet handbooks, recipes, food lists, and more.
The South Beach Diet works through three phases, each with a specific purpose and guidelines.
What are the Phases of the South Beach Diet?
There are three phases of the South Beach Diet, each with its nutrition plan and objectives.
South Beach Diet Phase 1 is the initial two-week phase designed to eliminate cravings for unhealthy sugars and carbohydrates. With the South Beach Diet phase one meal plan, you can eat lean proteins, fruits, vegetables, low-fat dairy products, and healthy fats such as avocados or nuts during this phase.
South Beach Diet Phase 2 builds off the initial success of phase one and promotes long-term weight loss. The first two weeks of any diet provide results. The South Beach Diet accounts for this and provides the structure and accountability needed to continue losing weight. The goal of phase two is to help people get to their goal weight. This phase can last weeks or months, depending on the target.
South Beach Diet Phase 3 is a maintenance phase. Individuals focus on eating to sustain their health now that weight loss is no longer a factor. The restrictions lift a bit, and there is more flexibility in diet and food choices.
What are the Health Benefits of the South Beach Diet?
The immediate health benefit of the South Beach Diet plan is the loss of weight. Being overweight or obese is a leading cause of diabetes, high blood pressure, heart disease, stroke, and sleep apnea, so lowering your weight has more than aesthetic benefits.
The South Beach Diet balances nutrition while providing people with the food they need and eliminating excess calories. Many people benefit from following a nutrition plan similar to what the South Beach diet offers.
Loss of weight and better nutrition contribute directly to another health benefit, improved energy. With the proper nutrition and weight reduction, individuals gain energy and feel lighter and more capable of doing daily tasks with less fatigue. Better focus, alertness, decision making, healthier skin, and better sleep are all side effects of simply eating a diet similar to the South Beach.
What are the Health Risks of the South Beach Diet?
There are not many long-term health risks to the South Beach Diet. One of the main concerns is how it may encourage disordered eating. Labeling foods as good or bad can cause food fear and create an unhealthy relationship with food.
The beginning stages can also be too restrictive for some individuals. Pregnant women or people with moderate to severe health issues should consult with their physician before beginning any type of diet that will dramatically alter the way they eat.
How to do South Beach Diet?
Numerous resources are available for men and women to pick up and go ahead alone. What one sacrifices in support may be a willing trade-off for the ability to act immediately and independently.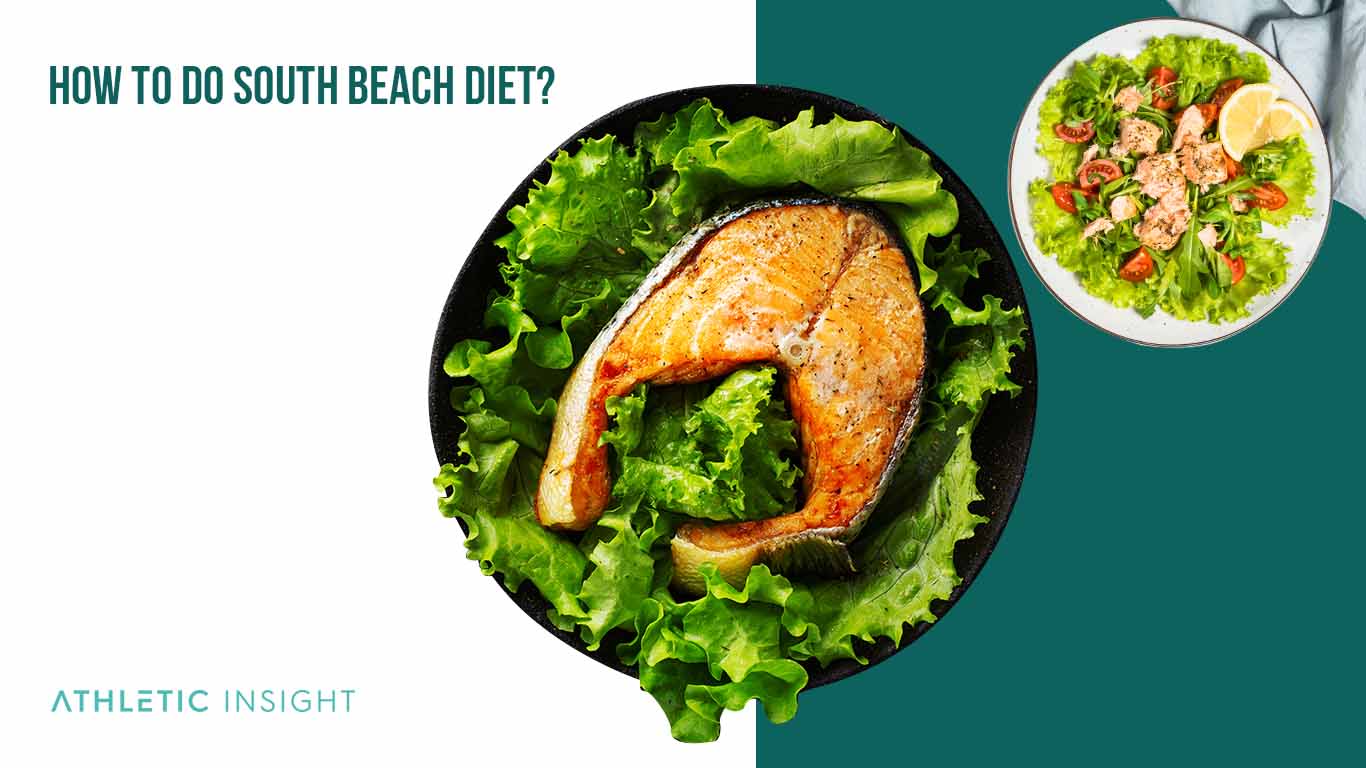 The South Beach Diet meal delivery option offers made-to-order meals and snacks. Food is delivered directly to the client, and minimal preparation is required. This convenience saves time and effort and increases the cost to about $350 a month.
People who want more accountability or guidance can download the South Beach Diet app, available for Apple and Android. The app can track calories and provide meals and South Beach Diet snacks that are program compliant.
What Foods can be Eaten on South Beach Diet?
Protein is the foundation of the South Beach Diet food list. Opt for lean proteins which will meet your needs without adding unnecessary fat. Foods such as salmon, shellfish, skinless chicken, lean beef, pork, turkey, or game are excellent protein sources.
Get as many fresh fruits and non-starchy vegetables as you can include from various sources, opt for different colors, and get a wide range of nutrients and vitamins.
Legumes, nuts, and seeds are also an excellent way to add variety and taste to dishes. Black, pinto, kidney and navy beans, peanuts, lentils, and edamame are options.
Use healthy fats like extra virgin olive oil, avocado oil, grapeseed, peanut, safflower oils, and low sugar salad dressings in moderation.
Beverages include coffee, tea, sugar-free sodas, drink mixes, and water. Limiting calories from beverages is generally an excellent way to cut calories and promote weight loss.
What Foods cannot be Eaten on South Beach Diet?
The South Beach Diet focuses on foods with a low-glycemic index. Therefore, fatty meats and baked products containing high amounts of flour or sugar are the most significant foods to be removed from your diet, especially in the initial phase of the South Beach Diet.
Dairy, butter, and whole milk are not allowed on the South Beach Diet. Another casualty of the plan is alcohol, at least initially; the high sugar content and empty calories of alcohol exclude it from the list. Alcohol can be reintroduced later during phase three but only in moderation.
What are the Facts about South Beach Diet?
The South Beach Diet has been around for nearly twenty years and is generally safe when performed as directed. It is a straightforward nutrition program designed to help people eat healthier and lose weight, as well as remove simple carbohydrates without doing a Low-Carb Diet.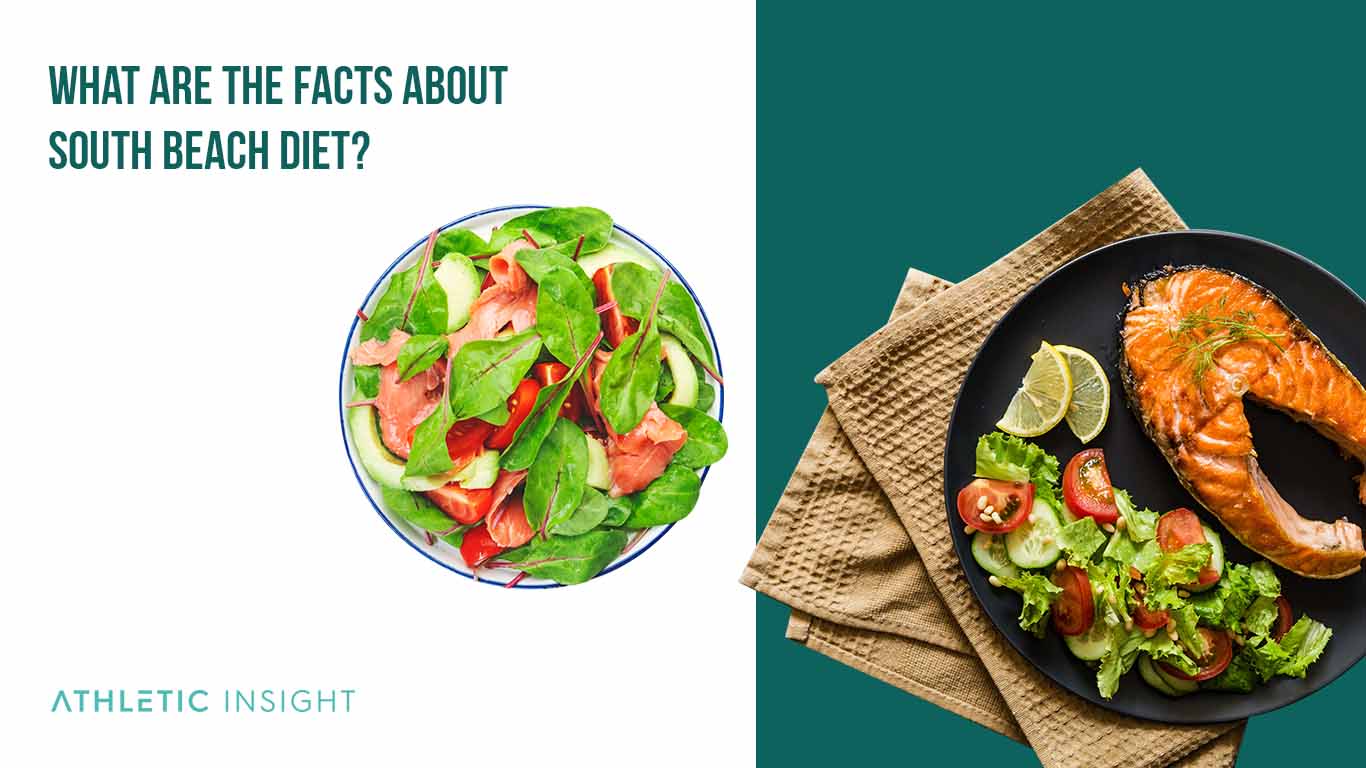 It is a commercially popular option that can cause some people to associate with fad diets. However, the South Beach Diet has been around long enough to earn a healthy reputation in the nutrition community.
How Effective is South Beach Diet for Weight Loss?
The South Beach Diet can be incredibly effective for weight loss. It is normal for the first couple of weeks to see a weight loss between eight and thirteen pounds. The average rate of weight loss is one to two pounds a week, so this is huge.
Following phase 1, weight loss will continue throughout phase two, provided the conditions are maintained. The South Beach Diet focuses on eating whole, less processed foods inside a person's daily caloric requirements. This type of eating will always promote weight loss.
How Easy is South Beach Diet to Follow?
Some people equate more restriction with difficulty. This is true to an extent, but without any restrictions, success is impossible. The South Beach Diet clarifies what is allowed and what is not during which phase of the diet. This makes compliance a matter of willingness and not education.
Most South Beach Diet reviews state that as far as diets are concerned, the South Beach Diet does as much as possible to make your transition easy and effective.
The results in the first couple of weeks encourage obedience. It is far easier to stick with a diet or exercise program when you see the results it delivers. Losing eight pounds in two weeks will be noticeable in both appearance and energy levels.
The South Beach Diet makes compliance easy by communicating clearly what to do and why. The diet has been around for nearly twenty years, and there are huge amounts of resources available both online and in print form.
The South Beach Diet will involve change and realigning your nutrition. These can be difficult. There is an immense wealth of resources available to make this as easy as possible, and even meals are available for delivery which removes food preparation from the equation.
What are the Best Practices to Follow South Beach Diet?
Find your "why."
Build a community.
Plan ahead.
Find your "why" before you begin. Decide why you want to change your diet and what is important to make you try. Remembering this will make it easy to stay faithful and consistent on the days you want to quit or go back to eating junk.
Build a supportive community. Maybe you have a friend willing to take on the South Beach Diet with you. Maybe you can find an online community to encourage you and with whom you can share recipes. Either way, you are more likely to succeed if you have a community of others helping you and holding you accountable.
Take your time and plan ahead to prepare for success. Changing your diet will affect not only you but those around you. It will alter your schedule and how you can socialize with others. Think through these scenarios and plan how you will deal with them. Doing so will help you overcome challenges before they grow too large.
Is South Beach Diet Low Carb?
The South Beach Diet is lower in carbs but is not a strict low-carb diet. Low carb diets such as keto, Paleo, or Whole 30 have a consistent approach to carbs and seek to maintain a low carb intake for perpetuity. With the South Beach Diet, there is essentially a fixed amount of carbs permitted, and it doesn't change for the most part.
Phase one is low carb. The phase is meant to curb cravings and eliminate unhealthy foods from a person's diet. The goal is not so much to eat a low-carb diet as it is to remove unnecessary added sugar and simple carbs that don't provide much nutritional value to our diets.
Beginning in phase two and into phase three, the amount of carbs allowed is more flexible. The emphasis on lean protein and fruits and vegetables remains consistent, but the inclusion of complex carbs is also accounted for.
Because of this, the South Beach Diet is best described as a modified low-carb diet.
What are the Best Recipes for South Beach Diet?
South Beach Diet meals are built with lean protein, fruits and vegetables, and a serving of complex carbohydrates, which will vary in size depending on the phase of the individual. There are many recipes available in South Beach Diet books as well as online.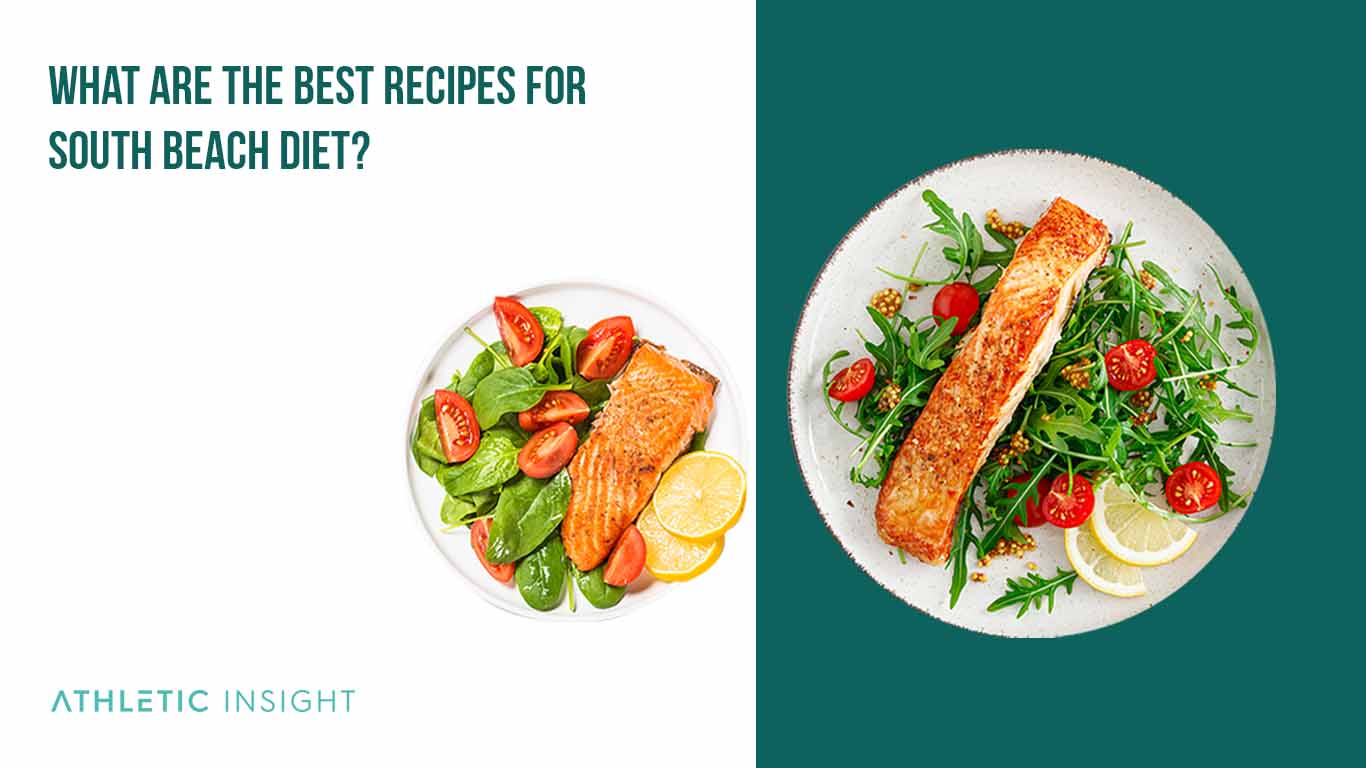 South Beach Diet phase 1 recipes include the breakfast favorite "Peanut Butter Pancakes." Made with zucchini and almond flour, these hearty pancakes are low-carb and only 290 calories per serving.
The "Healthy Grilled Cheeseburger" served without the bun is the perfect low-carb, tender, and delicious version of the classic American favorite. High in protein, topped with lettuce, tomato, and cheese, and grilled to perfection, this cheeseburger is an excellent choice for lunch or dinner.
If you're looking for something to satisfy your sweet tooth, South Beach Diet desserts such as the "Strawberry Cheesecake Bliss Balls" are for you. Dairy-free, bursting with flavor, and only 130 calories each, these little bites make a great snack or dessert treat.