In the realm of beauty and personal care, the significance of nails and hair health cannot be understated. Both are visual symbols of an individual's overall well-being. This article covers the intriguing topic of nail and hair supplements, encapsulating a wide range of information, including their usage, advantages, and potential side effects. It further outlines how to identify the most suitable supplements and what differentiates them.
Nail and hair supplements are highly sought-after due to their inherent potential to enhance our outward appearance. They are especially recognized for their capacity to bolster hair thickness and nail strength. However, these supplements come with certain precautions and costs that need to be considered. Hence, a comprehensive understanding of these supplements is paramount to derive their benefits optimally.
1. Ora Beyoutiful
Beyoutiful, a product from wellness brand Ora, specifically targets the health of hair, nails, and skin, packing in an array of beneficial ingredients, including a generous portion of biotin.
The supplement is known to hydrate hair, skin, and nails, promoting their healthy growth while also benefiting digestive health courtesy of the probiotics it encompasses. It is considered safe for consumption, barring any known side effects, although it isn't suitable for those with seafood allergies due to its organic algae and seaweed content.
To consume, take two capsules of Ora Beyoutiful, ideally with food. Expectant or breastfeeding mothers and individuals on prescription medications should consult their physicians prior to usage. Priced at approximately $41 for 60 capsules, you can enjoy a 20% discount on subscriptions.
2. Thorne Biotin
Thorne Biotin, a potent B7 supplement, is encased within capsules formulated using binding agents that bestow them with a gel-like texture. Users have reportedly observed considerable improvements in the health of their hair, skin, and nails in under two months, although, for some, it may take up to seven months to notice distinct results.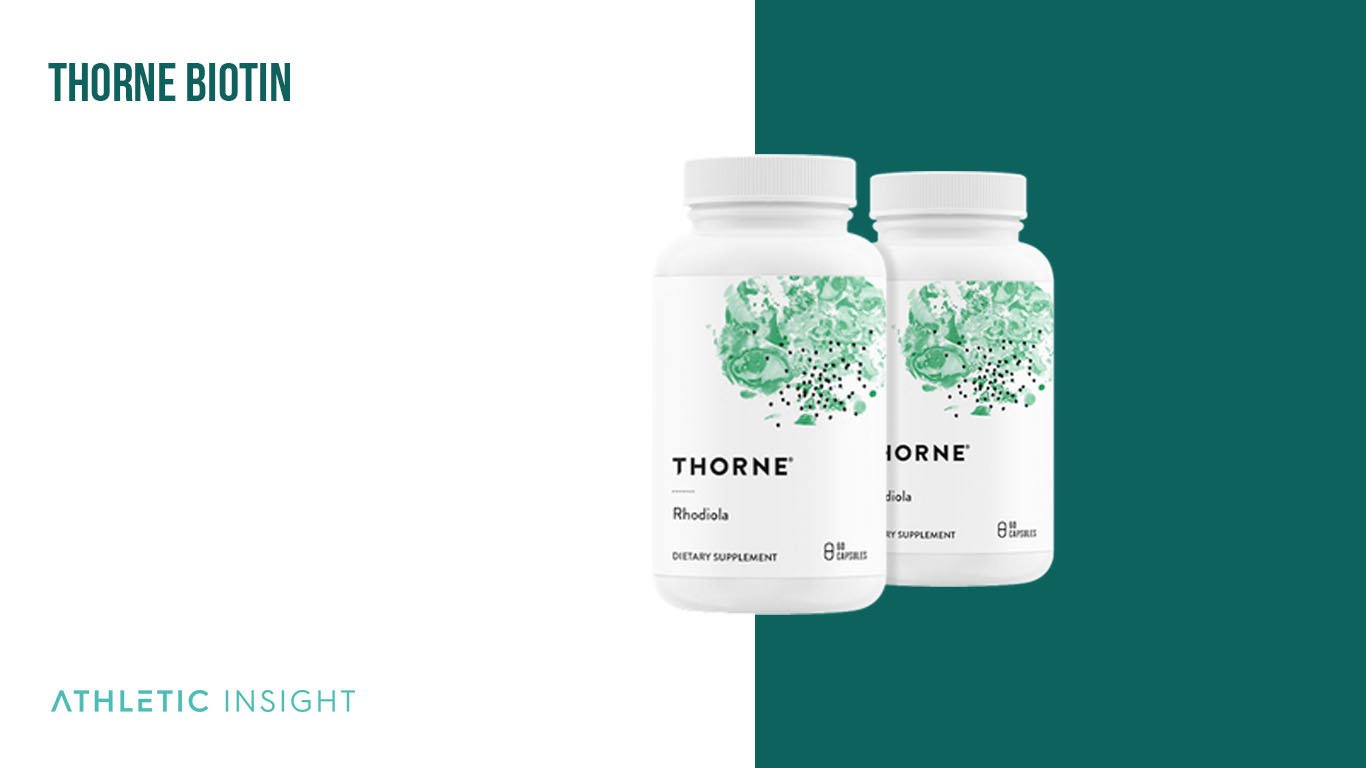 Renowned for stimulating hair growth and strengthening fragile nails, Thorne Biotin also enhances skin clarity, promotes healthier blood sugar metabolism, and bolsters nerve function. While considered generally safe for consumption, the supplement is unsuitable for individuals hypersensitive to its constituents.
Excluded from use are children and expectant or lactating people unless guided by a physician. The supplement, costing $25 for a pack of 60 capsules on the Thorne website, can be taken twice daily, preferably with meals. It is worth noting that Biotin intake might affect certain lab test results, requiring users to consult their treating physicians prior to blood draws. Opt for a subscription to enjoy up to 20% savings on every purchase.
3. Ritual Essential for Women Multivitamin 18+
Ritual Essential for Women Multivitamin 18+ is a complete multivitamin that supports healthier hair and skin. This comprehensive multivitamin from Ritual targets women aged 18-49, promoting healthier hair and skin. It contains vitamins E and B12, iron, magnesium, and omega-3s, among others.
This supplement also offers additional health benefits, including increased energy levels, healthier bones, and improved brain function. Some users report minor side effects like stomach aches, diarrhea, and nausea, which can be mitigated by taking the supplement with food and sufficient water.
Ritual Essential for Women Multivitamin 18+ is priced around $33 for 60 tablets. People with fish allergies, as well as those who are pregnant or have chronic health conditions, should consult with a healthcare provider before starting the supplement.
4. Nutrafol Women
Designed to address hair thinning and excessive shedding in women, Nutrafol's dietary supplement promotes healthier hair growth. It works by reducing scalp inflammation and supporting the health of hair follicles, aiming to counteract hair thinning effects and provide fuller, shinier hair.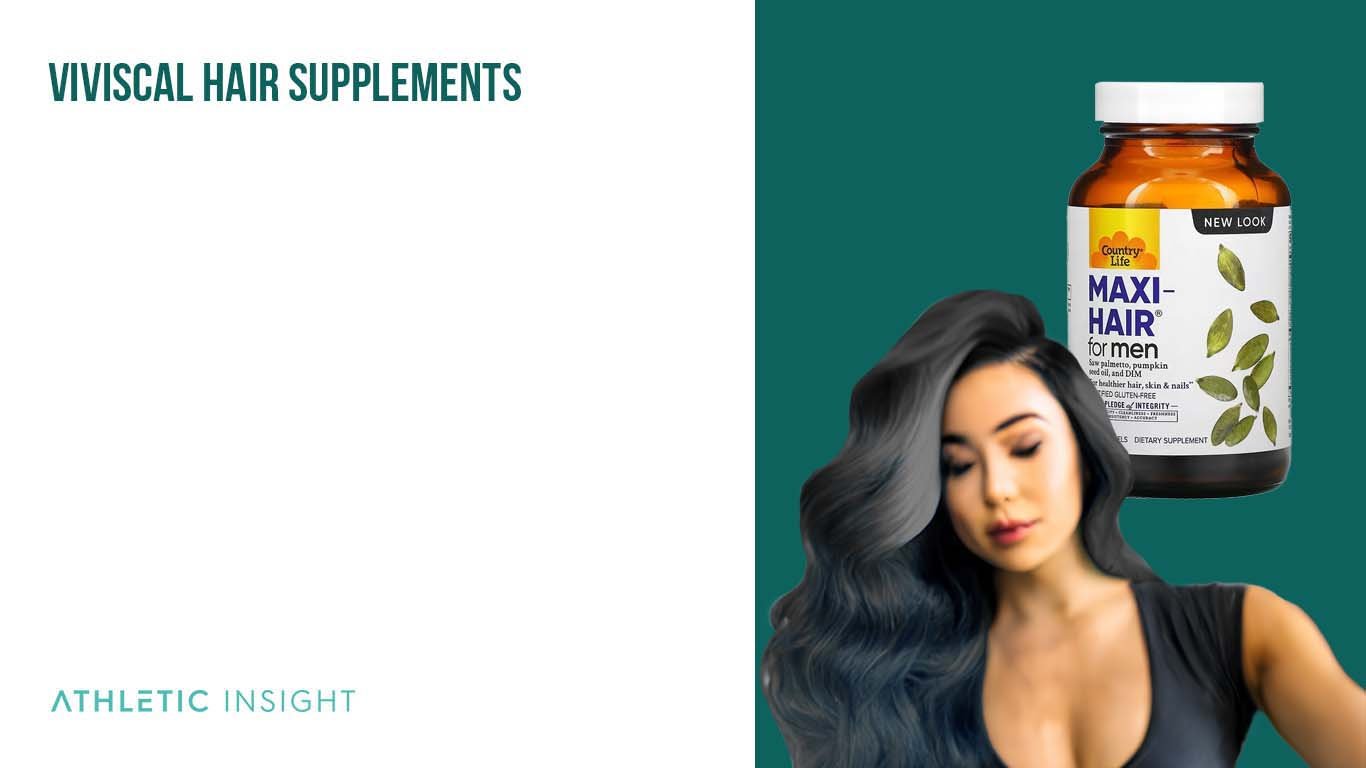 While devoid of known side effects, Nutrafol Women is recommended for women aged 18-44 only. Pregnant or breastfeeding women and those on prescription medications should seek medical advice prior to starting the supplement.
The supplement, costing approximately $88 for a monthly supply, requires about six months of consistent usage for noticeable improvements in hair growth and texture. For best results, consume four capsules daily with food.
5. Country Life Maxi Hair Skin & Nail Vitamins with Biotin
Country Life Maxi Hair Skin & Nail Vitamins with Biotin contains vitamins and minerals that promote healthier-looking skin, stronger hair, and stronger nails.
This B vitamin supplement from Country Life aims to nourish hair, skin, and nails by incorporating additional minerals, amino acids, and botanicals to support keratin production, which in turn aids hair and nail growth.
The supplement provides a host of useful nutrients such as vitamins A, B12, C, E, folate, and niacin. The primary benefit of using this supplement is the strengthening of thinning hair and prevention of hair breakage and split ends.
Those with dairy or soy allergies should avoid this supplement, as it contains both. It costs around $30 for a pack of 120 capsules on the company's website. For maximum benefits, consume two tablets daily with food.
6. L-Cysteine with Vitamins B-6 and C
Several companies produce L-Cysteine tablets with Vitamins B-6 and C with various fillers, but they generally contain similar amounts of the key ingredients. Cysteine is an amino acid that helps the body metabolize taurine, methionine, and glutathione.
The ingredients in this supplement help boost collagen production, which in return helps strengthen your tissues. Furthermore, the product strengthens nails and reduces hair breakage and split ends.
No known side effects have been reported after taking this supplement, but it should not be consumed by individuals who consume liver or kidney products.
Take one capsule daily or as directed by a healthcare provider, but do not exceed the recommended dosage. Store in a cool, dry place away from direct sunlight and keep out of the reach of children.
People should be aware that this supplement contains soy and wheat ingredients, so if you have an intolerance to these legumes you may want to avoid them. It's possible to find L-Cysteine with Vitamin B-6 and C for as low as $11 per 100 capsules.
7. Pure Encapsulations Hair/Skin/Nails Ultra
Pure Encapsulations crafted this supplement with key nutrients, including a highly absorbable form of vitamin C, zinc, and grape seed extract. The supplement strengthens weak nails and boosts hair and skin cell production. Many people have reported a huge difference in the nourishment of hair, skin, and nails
While this product is generally safe to use, PABA has been found to cause heartburn, nausea, skin reactions, and constipation in some individuals. Don't take the supplement if you are pregnant, breastfeeding, or allergic to any ingredients.
Take two capsules per day with a meal to reduce the chance of experiencing uncomfortable side effects. Pure Encapsulations Hair/Skin/Nails Ultra costs $43.45 for a 30-day supply.
People should know that Pure Encapsulations Hair/Skin/Nails Ultra is gluten-free, vegetarian-friendly, and non-GMO. Since it contains biotin, this supplement can interfere with some laboratory tests.
8. Viviscal Hair Supplements
Viviscal is a supplement that supports healthier hair for women experiencing thinning due to various factors, including menopause, pregnancy, radiation treatment, and poor nutrition. It contains a handful of key ingredients, including collagen, biotin, iron, and vitamin C.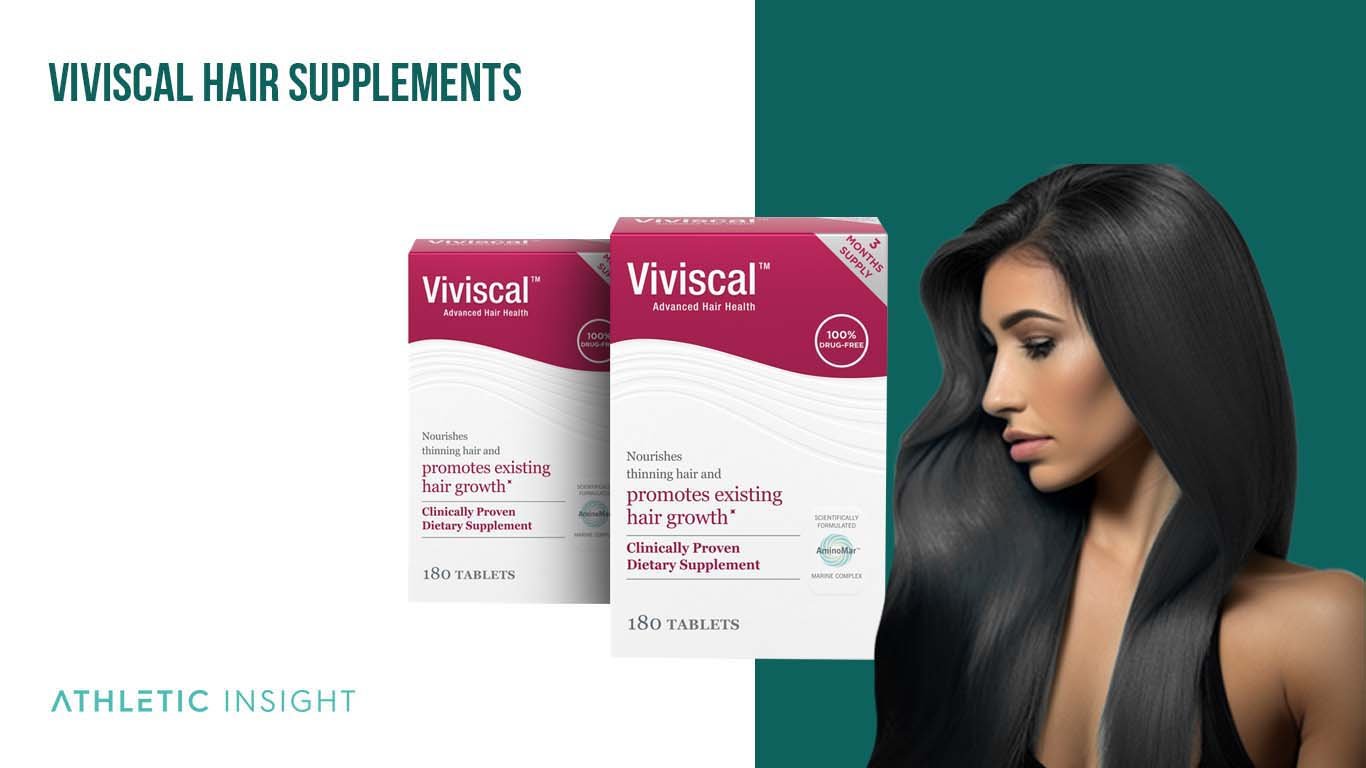 Most people experience thicker hair and new growth within three months, but some may not see the benefits until six months of regular use.
Viviscal Hair Supplements are generally safe, however, they can cause allergic reactions in people with seafood allergies because of the marine collagen. Additionally, pregnant and nursing women should not take it, and those taking prescription medications should consult with a physician first.
Take two tablets per day with food for six months, then drop down to one per day for up to three months. Viviscal Hair Supplements cost $34.99 for a 30-day supply.
People should know that Viviscal Hair Supplements are gluten-free and contain no preservatives, animal products, or artificial colors.
9. Biotin by Nature's Bounty, Vitamin Supplement
Nature's Bounty is a well-known name in the health and wellness industry with a range of supplements, including Biotin. Each soft gel capsule contains 10,000 micrograms of biotin plus fillers to stabilize and aid in breakdown.
The main benefit and effect of using this supplement is healthier skin, hair, and nails because it supports the body's cells.
As for side effects of the Biotin supplement, some people claim that it leaves an unpleasant taste in the mouth, and some people experience stomach upset.
People should know that Biotin by Nature's Bounty Vitamin Supplement is gluten-free and GMO-free. Also, people with underlying health conditions should consult a doctor before taking this supplement.
Biotin by Nature's Bounty, Vitamin Supplement, costs $20 for 120 tablets. According to Biotin, one capsule should be taken per day with food.
10. Olly Undeniable Beauty Multivitamin Gummies
People who struggle with pills and tablets should consider Olly's Undeniable Beauty Multivitamin Gummies which are chewable and naturally flavored to taste like grapefruit.
These gluten-free chewables contain biotin, vitamin C, and keratin to nourish and strengthen the hair and nails while contributing to healthier skin. Though rare, some people experience constipation and stomach upset after using this supplement.
Chew two gummies with no food or water, and do not exceed the recommended dosage. Those with chronic medical conditions should consult a doctor before taking this supplement.
People should know that Olly gummies are third-party tested for quality and safety. Olly Undeniable Beauty Multivitamin Gummies cost $16.99 for a 30-day supply.
How to Choose Supplements for Nails and Hair?
Choosing supplements requires one to be privy to a variety of factors. This includes the nature of the supplement, its constituent ingredients, the benefits it confers, potential side effects, usage, precautions, and cost.
Each supplement possesses unique features and produces distinct effects. For instance, biotin promotes hair growth, while keratin improves hair texture and thickness. Other essential nutrients like folic acid, Vitamin E, Vitamin A, and iron can aid in preventing hair fall and fostering nail health.
Considering the benefits, supplements work by delivering the necessary nutrients your body needs to promote healthy nails and hair. They can foster growth, improve strength and texture, and even help reduce hair fall and brittle nails.
However, the potential side effects cannot be dismissed. Overuse of these supplements might lead to certain health issues like skin rashes or digestive discomfort.
Usage is another important aspect. Some supplements are to be taken after meals while some on an empty stomach. Similarly, certain supplements may be more effective if taken at specific times of the day.
Cost is another determinant while choosing a supplement. While some supplements come at a premium, others are more affordable. Hence, it is vital to choose a supplement that provides value for money.
What Are the Effects of Nail and Hair Supplements?
Nail and hair supplements have profound effects on the body, these include promoting hair growth, enhancing hair thickness and volume, improving nail strength, preventing hair fall, and improving nail and hair appearance.
Promoting hair growth: Supplements containing Biotin, Keratin, Vitamin E, and Iron are known to bolster hair growth.
Enhancing hair thickness and volume: Nutrients like Keratin and Biotin contribute to hair density and volume.
Improving nail strength: Supplements rich in Biotin, Vitamin A, and Calcium are beneficial for nail health.
Preventing hair fall: Iron, Vitamin A, and Vitamin E supplements are known to curb hair loss.
Improving nail and hair appearance: Vitamin E and Omega-3 fatty acids impart a healthy shine to nails and hair.
What Supplements Contain Nutrients for Nails and Hair?
Several supplements are laden with nutrients essential for nails and hair. These include Biotin, which is known to improve hair health and reduce hair loss. Folic Acid is also beneficial as it aids in the generation of new cells, contributing to hair and nail growth. Supplements containing Iron are essential as iron deficiency often leads to hair loss. Similarly, Omega-3 fatty acids found in fish oil supplements can help improve hair density.
When Is the Appropriate Time to Use Nail and Hair Supplements?
The timing for nail and hair supplement intake hinges upon multiple factors, including the type of supplement, the individual's health status, and dietary habits. Generally, it is advised to begin supplementation when signs of unhealthy nails or hair, such as brittleness, thinning, or excessive hair loss, become evident. Consulting a healthcare professional before beginning supplementation is advisable for personalized advice based on individual health profiles.
What Are the Distinctions Between Nail and Hair Growth Supplements?
The main distinction between nail and hair supplements is their ingredients. Although both hair and nail supplements typically contain similar ingredients, like biotin, keratin, and zinc, some are specifically tailored to promote hair or nail growth.
Knowing how to choose supplements for nails and hair depends on individual needs. People who struggle with excessive hair shedding may need to focus on supplements with a range of vitamins, such as vitamin B complexes, which are effective hair growth supplements. In contrast, biotin and minerals are the keys to boosting nail health.
Does Vitamin B Supplement Help with Nails and Hair?
Yes, Vitamin B, particularly Biotin (Vitamin B7), plays a crucial role in maintaining healthy hair and nails. These vitamin B supplements aid in converting food into energy and contributes to the synthesis of glucose. Deficiencies in Biotin have been linked to hair thinning and brittle nails, underscoring the vitamin's pivotal role in maintaining hair and nail health.
Does Vitamin E Supplement Help with Nails and Hair?
Vitamin E is known for its potent antioxidant properties, which help protect cells from oxidative stress. This includes the cells of your scalp and nails. Vitamin E supplements can improve blood circulation, promoting hair growth and the health of the nail bed. Thus, it can be concluded that Vitamin E supplementation indeed benefits both nail and hair health.