More than 58 million people have arthritis in the United States, meaning a quarter of Americans experience joint and knee pain. Many studies show the benefit of vitamins for arthritis and supplements for joint health, so many people with arthritis opt for these instead of mainstream medicine solutions.
Every person experiences joint and knee pain differently, so it's vital to compare the best supplements for joint pain and look at answers to common questions to learn which will work well for you. Don't let joint and knee pain stop you from doing the things you love; with these ten supplements for joint health, you can reduce symptoms of arthritis and inflammation.
Athletic Insight Top 5 Products
Disclaimer: The information written by the Athletic Insight Research Team is intended to be informative but should not be construed as medical advice. These articles are not intended for the diagnosis, prevention, or treatment of health issues. Always consult your physician before beginning a new fitness, nutritional, and/or supplement regimen.
The best supplement for joints contains ingredients that promote healthy cartilage growth and slows the process of cartilage degeneration. While there's no one-size-fits-all answer to joint pain, joint medicine can greatly increase the quality of life for those who suffer from pain. Continue reading to discover the best joint supplement for men​​, supplements for muscle pain and stiffness, joint supplements for women, and more.
1. Turmeric
Turmeric is an orange root from the ginger family originally grown in tropical South Asia. The active ingredient in turmeric is curcumin; thus, the names can be interchangeable.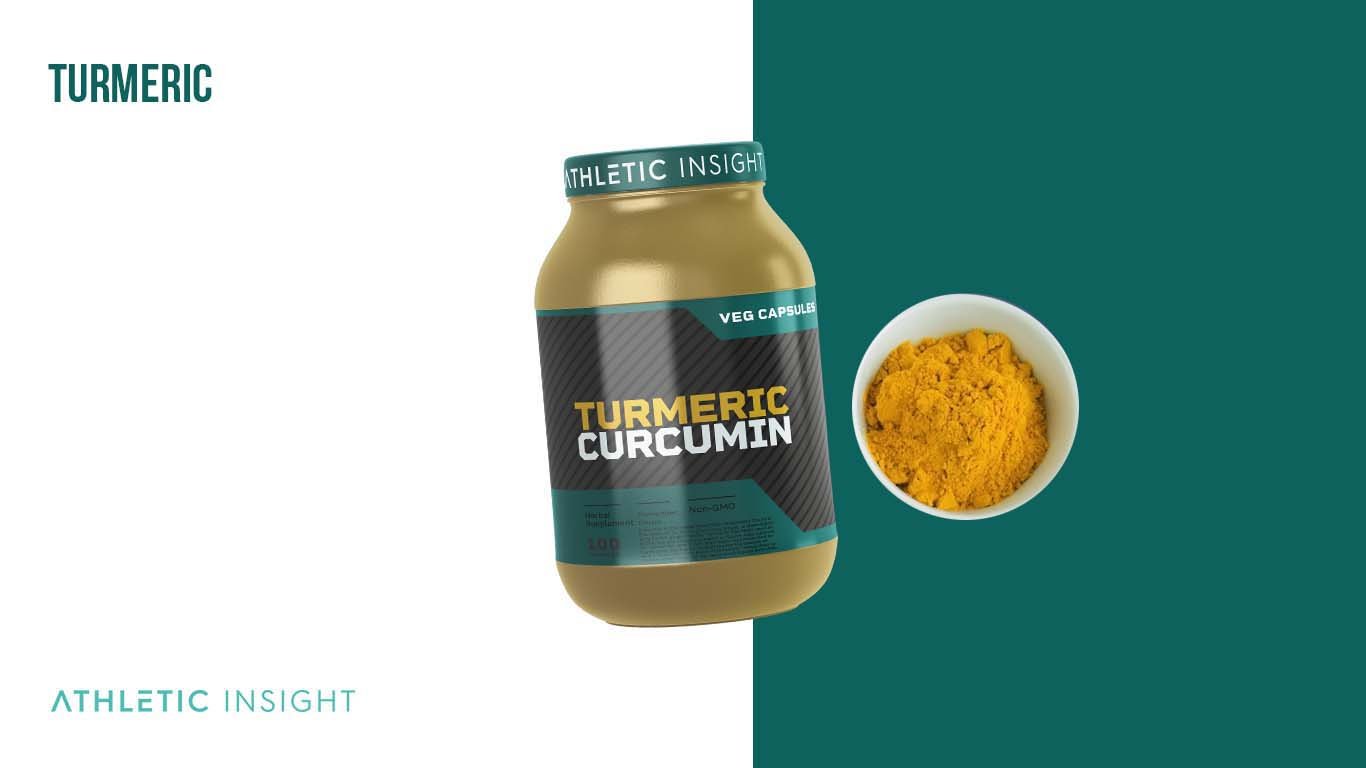 This natural supplement is a natural anti-inflammatory and has successfully reduced acute inflammation. Other studies have shown that turmeric has benefits against depression, a common symptom for patients with Fibromyalgia.
Turmeric is jam-packed with nutrients like the following.
Vitamin C
Potassium
Vitamin B6
Iron
Manganese
Omega-3 fatty acids
Dietary fiber
It's unlikely that taking turmeric supplements will result in serious side effects. However, if taken in excess (~8 grams a day), turmeric can cause dizziness, diarrhea, nausea, or an upset stomach.
Some of the best turmeric supplements are from brands like BioSchwartz, Pomona Wellness, and Garden of Life.
Most turmeric supplements recommend taking three capsules daily, preferably with food. However, some supplements recommend taking one pill in the morning or evening. Turmeric supplements cost between $10 to $30 for a bottle of capsules.
Something to keep in mind about turmeric is that it becomes more bioavailable when ingested with black pepper. Many supplements include black pepper in their turmeric capsules. However, if you're using raw or powdered turmeric for a homemade supplement, include black pepper in your recipe to improve its effectiveness.
---
2. Ginger
Ginger is one of the best natural supplements for joint pain. Like turmeric, ginger is a root from tropical South Asia with many antioxidants and vitamins. This spicy and delicious joint supplement is a common ingredient in food and herbal teas.
Ginger may reduce chemicals in the body that cause joint pain. How? Ginger helps the body produce salicylic acid, preventing your nerves from producing lipids that cause inflammation.
Ginger has the following nutrients.
Vitamin B3
Potassium
Vitamin B6
Iron
Zinc
Folate
Vitamin C
Riboflavin
Niacin
Magnesium
Phosphorus
There is no recommended maximum dose for ginger supplements. However, if taken in excess (~4 grams per day), ginger may cause gastrointestinal problems. Most ginger supplements recommend taking two capsules a day with food.
Nature's Way, Puritan's Pride, and Nat+Well offer some of the best options for ginger supplements for knee pain.
A bottle of ginger supplements typically costs between $10 to $30. However, fresh or powdered ginger is an inexpensive alternative to capsules.
---
3. Glucosamine
Glucosamine is a naturally occurring amino sugar that makes up cartilage, the cushion around your joints. The cartilage wears down as you age, contributing to joint pain. Although the body produces glucosamine, supplements help improve cartilage health and offset cartilage degeneration.
Most glucosamine supplements recommend taking three capsules daily at mealtimes. When taking the recommended dose, glucosamine is considered safe and potentially beneficial for pain reduction in those with joint pain.
Some side effects of glucosamine supplements include nausea, constipation, heartburn, diarrhea, rashes, or headaches.
Check out brands like Thorne, Nature's Bounty, NOW Supplements, and Solar for high-quality glucosamine supplements. Bottles of glucosamine capsules usually cost between $15 to $30.
Something to remember about glucosamine is it's not always vegan-friendly and may cause allergic reactions. Glucosamine supplements are typically made from the shells of shellfish or synthesized in a lab. Those with shellfish allergies should take caution to purchase lab-synthesized glucosamine when trying this type of joint pain supplement.
Glucosamine is a non-vitamin and non-mineral, so it doesn't have nutritional information like other supplements for joint and knee pain on this list.
---
4. Fish Oil
Fish oil supplements are an option for those asking what to take for joint pain. Fish oil or fish liver oil typically comes in gel capsules or liquid form.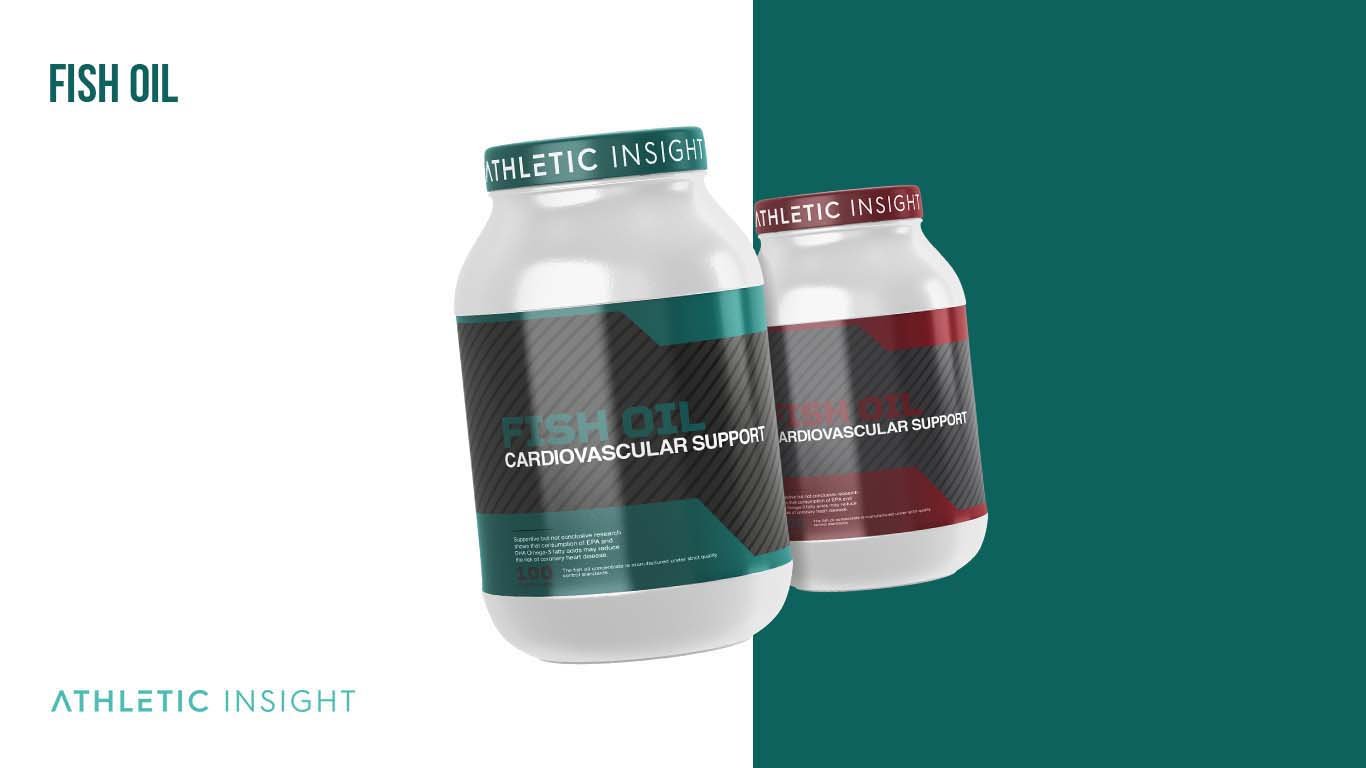 Fish oil supplements have many benefits, including reduced joint and knee pain symptoms. This supplement helps with joint pain because fish oil contains Omega-3 fatty acids that help reduce inflammation and promote healthy muscle and cell growth.
The daily recommended dose of EPA and DHA fatty acids is ~250 to 500 mg. Women need ~1,100 mg of Omega-3, while men require ~1,600 mg. The most common side effect of fish oil supplements is fishy-tasting burps, but some may experience nausea, heartburn, or diarrhea.
Fish oil supplements contain nutrients that support healthy muscles and cell growth, such as the following.
EPA and DHA fatty acids
Omega-3
Vitamin A
Vitamin D
Some of the best brands to buy fish oil supplements from include Nature's Bounty, Nova Lucia, and New Chapter. A bottle of fish oil supplements usually costs between $15 to $45.
Something to remember about fish oil is that it is purified in a lab to remove traces of mercury. Therefore, most fish oil supplements are safe for women who are pregnant. Of course, always consult a healthcare practitioner before taking supplements when pregnant.
---
5. SAMe
The human body naturally produces S-adenosyl-L-methionine (SAMe, sometimes SAM-e). However, SAMe supplements help the human body produce more to regulate cell functions, improve joint function, and offer pain relief.
Doctor's Best, NOW Supplements, and Jarrow Formulas offer some of the best options for SAMe supplements for joint and knee pain.
The recommended daily dose of SAMe differs depending on how you use it. For example, those with osteoarthritis should take between 600 to 1,200 mg per day (spread throughout two or three doses). In comparison, those with Fibromyalgia should take 400 mg twice a day. Consult your doctor beforehand to determine the best dosage of SAMe for you.
Some people who use SAMe supplements experience side effects like digestive problems, trouble sleeping, dizziness, anxiety, and sweating.
Small bottles of SAMe supplements typically cost between $15 to $30, and larger bottles range between $30 to $60.
SAMe not only helps with joint and knee pain, but this supplement also helps regulate hormones. So, SAMe supplements can have mood-boosting effects alongside offering relief from joint pain.
---
6. Boswellia
Boswellia, or Indian frankincense, is a plant native to India commonly used for joint supplements. Boswellia contains boswellic acids, which reduce inflammation and decrease swelling for those with arthritis or joint and knee pain.
Studies suggest that Boswellia prevents the body from producing molecules that cause inflammation. There is no recommended daily dose for Boswellia, so users should consult a doctor before use or follow the recommendations on the bottle.
Possible side effects of using Boswellia for joint pain relief include nausea, diarrhea, acid reflux, and rashes.
NOW supplements, Double Wood Supplements, and Live Conscious have some of the best joint pain relief supplements with boswellic acids. A bottle of Boswellia supplements typically ranges between $15 to $30 per bottle.
Something to keep in mind about Boswellia is that it stimulates blood flow and can cause heavier than normal menstrual cycles and induce miscarriage.
---
7. Chondroitin
Chondroitin is a naturally-occurring molecule in cartilage used for arthritis supplements and joint pain medication. Glucosamine is commonly paired with chondroitin because the two work to slow the process of cartilage degeneration and reduce the symptoms of joint and knee pain.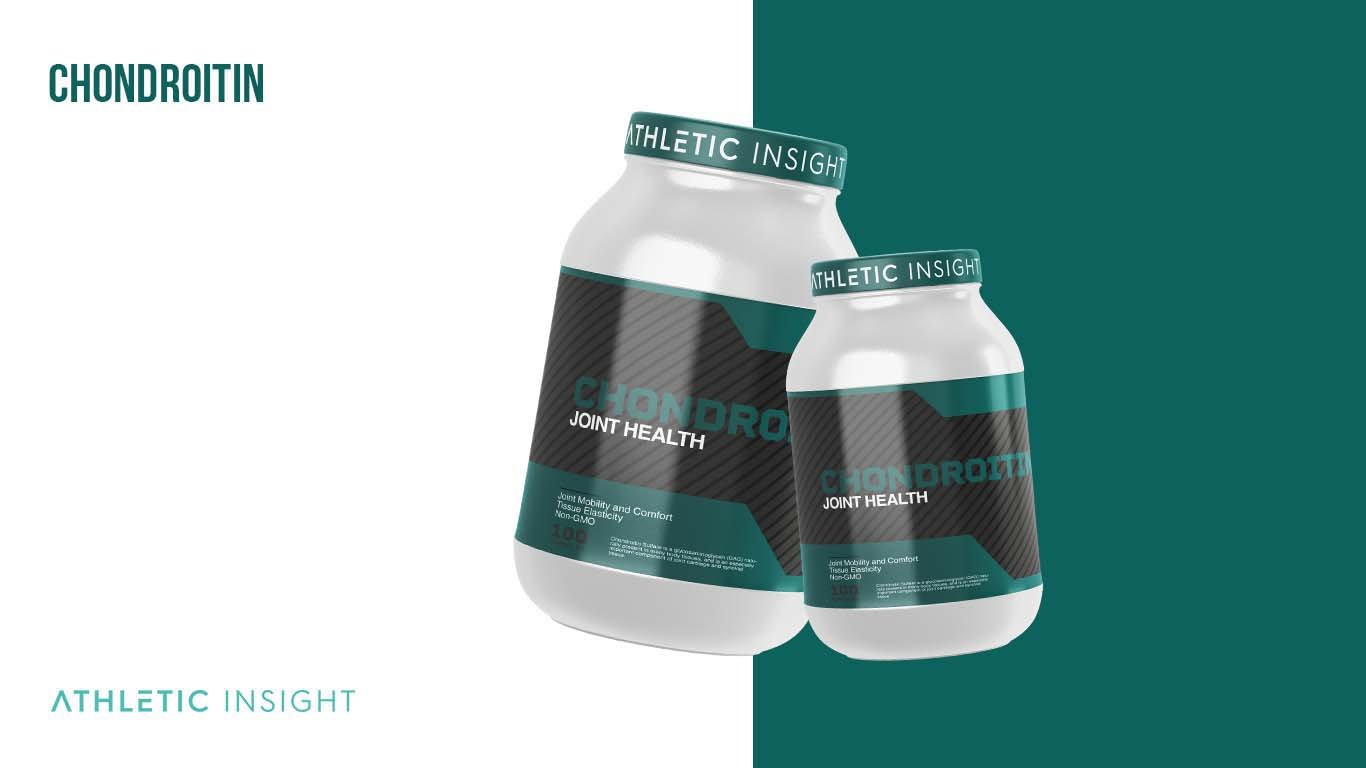 There is no one recommended daily dose of chondroitin supplements for treating joint pain. So, those trying this over-the-counter joint medicine should speak to their physician and follow the instructions on the label.
Try brands like NOW Supplements, Tropical Oasis, and Nature's Bounty for the best supplement for joint pain with chondroitin. Typically a bottle of chondroitin capsules costs between $15 to $30.
Something to remember about chondroitin is that there is no way to supplement chondroitin from food intake. Those seeking this treatment method for joint pain must purchase chondroitin in a pill or liquid form.
Taking chondroitin has no serious side effects, though some possible side effects include stomach pain, bloating, constipation, diarrhea, and nausea.
Like glucosamine, chondroitin is a non-vitamin and non-mineral and doesn't have a list of nutritional info.
8. Methylsulfonylmethane
Methylsulfonylmethane (MSM) is one of the best supplements for joint and knee pain. Your body produces MSM naturally to support healthy cell structures. Still, you can boost the body's ability to repair cellular damage and connective tissues by taking an MSM supplement.
MSM can be beneficial for those with arthritis and joint inflammation because it can do the following.
Relieve joint pain
Reduce inflammation
Reduce joint stiffness
There is no recommended dose for MSM because different types of joint pain require different levels of treatment. However, users shouldn't exceed more than six grams of MSM per day.
There are no major side effects of taking MSM supplements, though some people experience mild stomach problems like bloating, nausea, and diarrhea.
365 by Whole Foods Market, NOW Supplements, and Doctor's Best are brands with highly-rated MSM supplements good for joints. Bottles of powdered or capsuled MSM range between $15 and $35, depending on the brand and bottle size.
You can ingest MSM in pill or powdered form or apply it to areas on the skin with joint swelling and redness.
9. Avocado-Soybean Unsaponifiables
Avocado-Soybean Unsaponifiables (ASU) is one of the best vitamins for joint pain because of its anti-inflammatory effects. ASU is from avocados and soybean oils, which have high amounts of Vitamin E, a powerful anti-inflammatory.
There are no serious side effects of ASU supplements, but some people may experience gastrointestinal issues, nausea, and headaches when taking this supplement for joint pain. The recommended dose of ASU for Osteoarthritis is 300 mg per day.
Discover some of the best ASU supplements for bones and joints with brands like AvaSun, Cosamin DS, and Arthrocen. ASU supplements usually cost between $15 to $30 per bottle.
Something to note about ASU is that it is often used alongside Glucosamine and Chondroitin supplements to boost its effectiveness. However, scientists need more evidence to determine if ASU is safe to use when pregnant.
10. Devil's Claw
Devil's Claw is a plant native to southern Africa with many properties that help with joint pain relief. However, Devil's Claw contains harpagoside, which is an anti-inflammatory on the FEI's list of banned substances.
Devil's Claw can help decrease swelling and joint pain due to its anti-inflammatory effects. There is no recommended daily dose for Devil's Claw. However, some studies suggest taking 108 to 2610 mg daily to experience pain relief and reduced swelling. Common side effects of Devil's Claw include indigestion, skin rashes, and diarrhea.
Some of the best joint support supplements with Devil's Claw are from brands like Nature's Way, Herb Pharm, and Best Naturals. Devil's Claw is in powder, capsule, and liquid forms. This plant-based joint pain supplement is also ingestible as a tea or used topically as an ointment.
The price for Devil's Claw supplements ranges between $10 to $30 a bottle, depending on the brand and form.
Something to keep in mind when taking Devil's Claw is that this herbal remedy can negatively interact with other medications and herbal supplements. Be sure to consult a naturopathic doctor before mixing supplements for more information on your joint pain treatment options.
What Are the Types of Joint Pains?
According to the CDC, there are five common types of joint pains, with Osteoarthritis being the most common.
Osteoarthritis: Osteoarthritis occurs when cartilage degenerates. With less cartilage, joints have more friction which causes stiffness, swelling, and pain.
Rheumatoid Arthritis: Rheumatoid Arthritis is a type of joint pain caused by the immune system attacking healthy cartilage cells. This autoimmune and inflammatory disease causes joint pain and inflammation.
Gout: Gout is joint pain caused by the build-up of crystallized uric acid. People with gout experience episodes of joint pain, redness, and swelling.
Fibromyalgia: Fibromyalgia is a disease that causes widespread pain in the joints and entire body of those with it. Symptoms of Fibromyalgia mimic many of those of Rheumatoid Arthritis but also include fatigue, anxiety, and trouble sleeping.
Childhood Arthritis: Childhood Arthritis is joint pain that affects young people. Scientists know little about Childhood Arthritis, but it is suspected to be an autoimmune disease.
Which Supplement Is Best for Which Joint Pain Type?
Some of the best supplements to reduce symptoms of Osteoarthritis and Rheumatoid Arthritis are turmeric supplements, fish oil, SAMe, Glucosamine, and Chondroitin. Those with joint pain from Gout should try turmeric, fish oil, or ginger supplements to reduce their symptoms.
Patients with Fibromyalgia might benefit from using supplements like 5-Hydroxytryptophan (5-HTP), SAMe, and fish oil. You might reduce symptoms of Childhood Arthritis with supplements like fish oil, ginger, and turmeric. Overall, the best supplements for joint pain depend on the type of joint pain.
How to Choose the Best Knee Pain Supplement to Buy?
When buying knee pain supplements, keep these tips in mind to find the best ones for you. Choose a knee pain supplement that uses natural and synthetic ingredients that have been lab-tested for your safety.
Look at product reviews for information about the taste and its effectiveness for other people with joint pain. Consult a healthcare practitioner familiar with your joint and knee pain about which supplements to buy.
What Is the Primary Component of Knee Pain Supplements?
All knee and joint health supplements use different ingredients because the causes of joint pain differ from person to person. However, the primary component of all supplements for joint and knee pain are ingredients that help reduce inflammation, block pain transmitters, or promote cellular growth.
What Are the Benefits of Knee Pain Supplements?
Knee pain supplements benefit the user because they can provide relief from symptoms. Below are some of the potential benefits of knee pain supplements.
Reduce inflammation
Reduce redness
Pain relief
Slow cartilage degeneration
Reduce stiffness
What Are the Risks of Taking Knee Pain Supplements?
Taking supplements for knee and joint pay may result in some side effects. Be sure to read the safety information on the bottle before taking a supplement. Some of the associated risks of taking knee pain supplements including those below.
Headache
Nausea
Constipation
Diarrhea
Heartburn
Rash
Always consult with your healthcare practitioner to ensure the supplement is safe to take alongside any prescription medication for joint and knee pain.
Why Do We Need Knee Pain Supplements?
Knee pain supplements can help slow cartilage degeneration for those who suffer from joint pain from Osteoarthritis and Rheumatoid Arthritis. People who suffer from joint pain need knee pain supplements to help reduce inflammation, swelling, redness, and pain so they can perform their everyday tasks in less agony.
Do Supplements Help With Knee Pain?
Yes, select supplements can help with knee pain. Different supplements can significantly impact pain reduction, inflammation, swelling, and redness. Of course, everybody is different, so some supplements may work well for people with joint pain, while others might not feel the same effects.
What Is the Number One Supplement for Joint Pain?
The number one supplement for joint pain is Glucosamine and Chondroitin. Glucosamine is an often recommended supplement for those with Rheumatoid arthritis because it helps to slow cartilage damage. Glucosamine supplements often include Chondroitin, which is an essential component for healthy cartilage growth.
Another popular natural supplement for joint pain is turmeric since it's widely available in grocery stores and supermarkets. You can easily incorporate turmeric into smoothies or food for those who can't swallow pills.
How to Use Joint Pain Supplements for Arthritis?
To use joint pain supplements for arthritis, follow the usage directions indicated with the supplement. For example, you should take glucosamine three times a day with meals.
Some joint pain relief pills can be taken as needed based on levels of inflammation or to prevent predictable flare-ups. For example, some take turmeric supplements in the morning to reduce pain during the day, while others take turmeric at night to relieve inflammation created by daily tasks.