Inflammation, a natural bodily response to injury or disease, can become problematic when it persists. Many turn to supplements to alleviate such conditions. Supplements for inflammation offer a promising approach, combining the wisdom of age-old practices with modern science. They have a wide array of uses, from boosting general well-being to directly counteracting inflammation.
It's essential to remember that supplements are not a cure-all solution. Instead, they should be used as part of a holistic approach to health that includes a balanced diet, regular exercise, and proper sleep. Below are the top 10 best anti inflammatory supplements you should consider.
Vitamin D
Ginger
Vitamin C
Spirulina
Garlic
Resveratrol
Fish Oil
Curcumin
Bromelain
Green Tea Extract
1. Vitamin D
First on the list is Vitamin D, often known as the "sunshine vitamin," is a unique supplement. It's synthesized in your skin in response to sunlight and plays a vital role in immune function. The health benefits are immense, from supporting bone health to modulating cell growth. Importantly, it has anti-inflammatory effects which are beneficial in managing chronic inflammatory conditions.
However, Vitamin D can also cause side effects when taken in excess, including nausea, fatigue, and kidney problems. Recommended dosages vary, so consult with a healthcare provider. Some popular brands are Thorne, Nature's Bounty, NOW Foods, and Solgar. Always seek a supplement that is third-party tested for quality. The cost of Vitamin D supplements can range from $10 to $20 for a month's supply, depending on the brand and dosage.
2. Ginger
Ginger, a piquant root known for its distinctive flavor, also features notable health benefits. Primarily used in cooking and traditional medicine, this supplement is abundant in bioactive compounds and nutrients. It exhibits potent anti-inflammatory and antioxidant effects, aiding in various conditions like arthritis, dyspepsia, and nausea.
Despite its beneficial properties, ginger can trigger minor side effects such as heartburn and upset stomach. Consume it within the recommended daily intake to avoid such issues. Renowned brands include Thorne, Nature's Way, Pure Mountain Botanicals, and NOW Foods. Keep in mind potential interactions with blood-thinning medications. Generally, a month's supply costs between $8 and $15.
3. Vitamin C
Recognized universally for its immune-boosting properties, Vitamin C serves as a potent antioxidant, protecting your body from harmful free radicals. This vitamin can also lessen inflammation, enhancing your body's natural defense mechanisms. It is pivotal for maintaining skin, blood vessel, and bone health.
Overdosing on Vitamin C may result in digestive disturbances. It's pivotal to stick to recommended dosages. Trusted brands include Thorne, American Health, Solgar, and Doctor's Best. Stay alert for synthetic forms and choose naturally-derived supplements when possible. The cost for a monthly supply ranges from $7 to $15.
4. Spirulina
Spirulina, a type of blue-green algae, is a nutrient-dense superfood. Rich in various vitamins, minerals, and antioxidants, it is reputed for its immune-supporting and anti-inflammatory properties. Consuming spirulina can help combat oxidative stress and inflammation.
While generally safe, spirulina can occasionally cause minor side effects such as nausea and headache. Notable brands are Thorne, NOW Foods, Nutrex Hawaii, and Pure Hawaiian. Verify the supplement's purity to avoid contamination. Typically, a monthly supply of spirulina costs between $10 and $25.
5. Garlic
Garlic, a common ingredient in many cuisines, offers an array of health benefits when consumed as a supplement. Its potent antioxidant properties help combat inflammation and support cardiovascular health. Garlic supplements can help reduce blood pressure and improve cholesterol levels.
Some individuals may experience heartburn or stomach upset after consumption. Renowned brands include Thorne, Nature's Bounty, Sundown, and Kwai. Select enteric-coated supplements to reduce potential digestive issues. A monthly supply can range from $5 to $15, varying with the brand and dosage.
6. Resveratrol
Resveratrol, a compound found in red wine, berries, and peanuts, has sparked interest due to its anti-inflammatory and antioxidant capabilities. As a supplement, resveratrol can provide support to heart health, protect brain cells, and aid in reducing inflammation.
Side effects are typically mild, but can include stomach cramps and diarrhea. The supplement is offered by many brands such as NOW Foods, Jarrow Formulas, and Thorne Research. It's crucial to consider the purity and source of the supplement. The cost for a monthly supply generally ranges between $10 and $25, depending on the brand and dosage.
7. Fish Oil
Fish oil, high in omega-3 fatty acids, offers significant health benefits. These supplements can help reduce inflammation, aid heart health, and support brain function. The anti-inflammatory properties of fish oil make it a valuable addition to the supplement regimen of anyone managing chronic inflammation.
Though generally well-tolerated, fish oil may cause mild side effects like heartburn and nausea. Brands like Thorne, Nordic Naturals, Nature Made, and Viva Naturals provide quality fish oil supplements. Make sure to verify the supplement's purity to avoid potential contaminants. The monthly cost ranges from $10 to $30, depending on brand and dosage.
8. Curcumin
Curcumin, the active ingredient in turmeric, is known for its potent anti-inflammatory and antioxidant effects. This bright yellow compound helps reduce inflammation in the body and has numerous benefits for brain and heart health.
Consuming high amounts may lead to digestive issues. Trusted brands include Thorne, Jarrow Formulas, Doctor's Best, and Nature's Nutrition. Be sure to look for supplements that include black pepper extract, which enhances absorption. The cost for a monthly supply can range between $15 and $30.
9. Bromelain
Bromelain, an enzyme derived from pineapples, offers numerous health benefits. With its anti-inflammatory and pain-reducing properties, it is often used to assist recovery from surgery and injuries. It can also aid in digestion and provide relief from sinus congestion and allergies.
While bromelain is generally safe, it can cause side effects such as diarrhea and stomach discomfort in some individuals. Top brands include Thorne, NOW Foods, Doctor's Best, and Natural Factors. Always check for allergen information before consumption. The cost for a monthly supply typically ranges from $10 to $20.
10. Green Tea Extract
Green tea extract, rich in antioxidants known as catechins, is a beneficial supplement with significant anti-inflammatory properties. Its primary active component, EGCG, is particularly effective in combating inflammation and oxidative stress, supporting heart health and weight management.
Excessive intake can cause stomach upset or constipation. Reputable brands include NOW Foods, Jarrow Formulas, Thorne Health and Nature's Bounty. Look for standardized extracts to ensure consistent dosage. Depending on the brand and dosage, a monthly supply can range from $10 to $20.
What are inflammation supplements?
Inflammation supplements are specially formulated products designed to alleviate or manage inflammation in the body. They contain ingredients known for their anti-inflammatory properties. They can be an integral part of an overall wellness strategy, working in tandem with a balanced diet and regular exercise to support the body's natural inflammation response.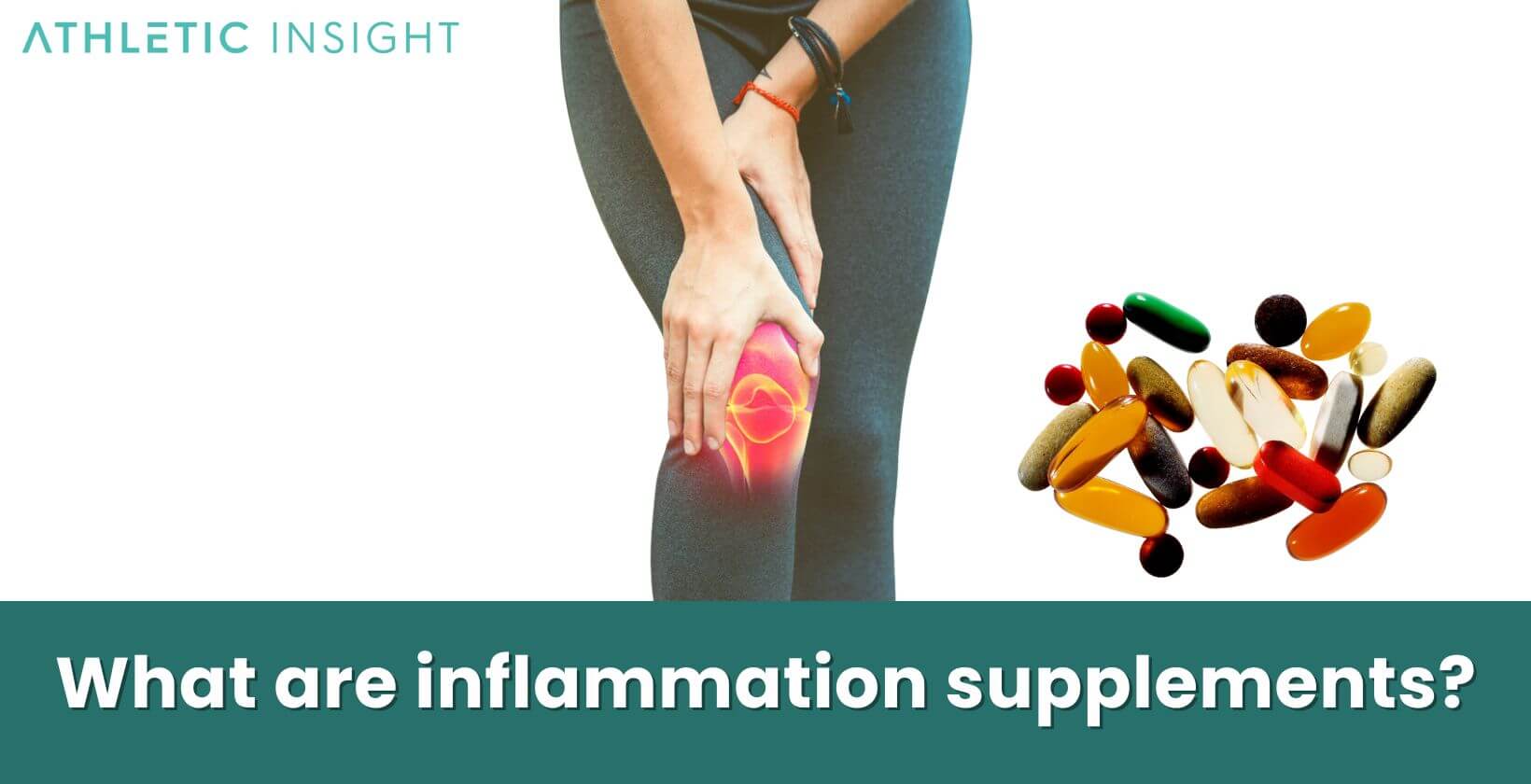 While these supplements can offer several health benefits, it's crucial to remember that they are not without risks. Overconsumption can lead to side effects and, in some cases, adverse interactions with other medications.
What is the best natural anti-inflammatory supplement?
While the efficacy of supplements can vary greatly from individual to individual, curcumin, the active ingredient in turmeric, is often touted as one of the most potent natural anti-inflammatory supplements. Its powerful antioxidant and anti-inflammatory properties have been well-documented in numerous scientific studies, making it an excellent choice for those seeking natural ways to manage inflammation.
Like all supplements, curcumin carries the potential for side effects and should be used responsibly. High doses may lead to digestive discomfort. Be sure to consult with a healthcare provider before beginning a regimen of curcumin or any other supplement.
How to choose the best supplements for inflammation?
Choosing the right inflammation supplement involves a consideration of several factors. Prioritize quality by choosing products from reputable brands that use high-quality ingredients and undergo third-party testing.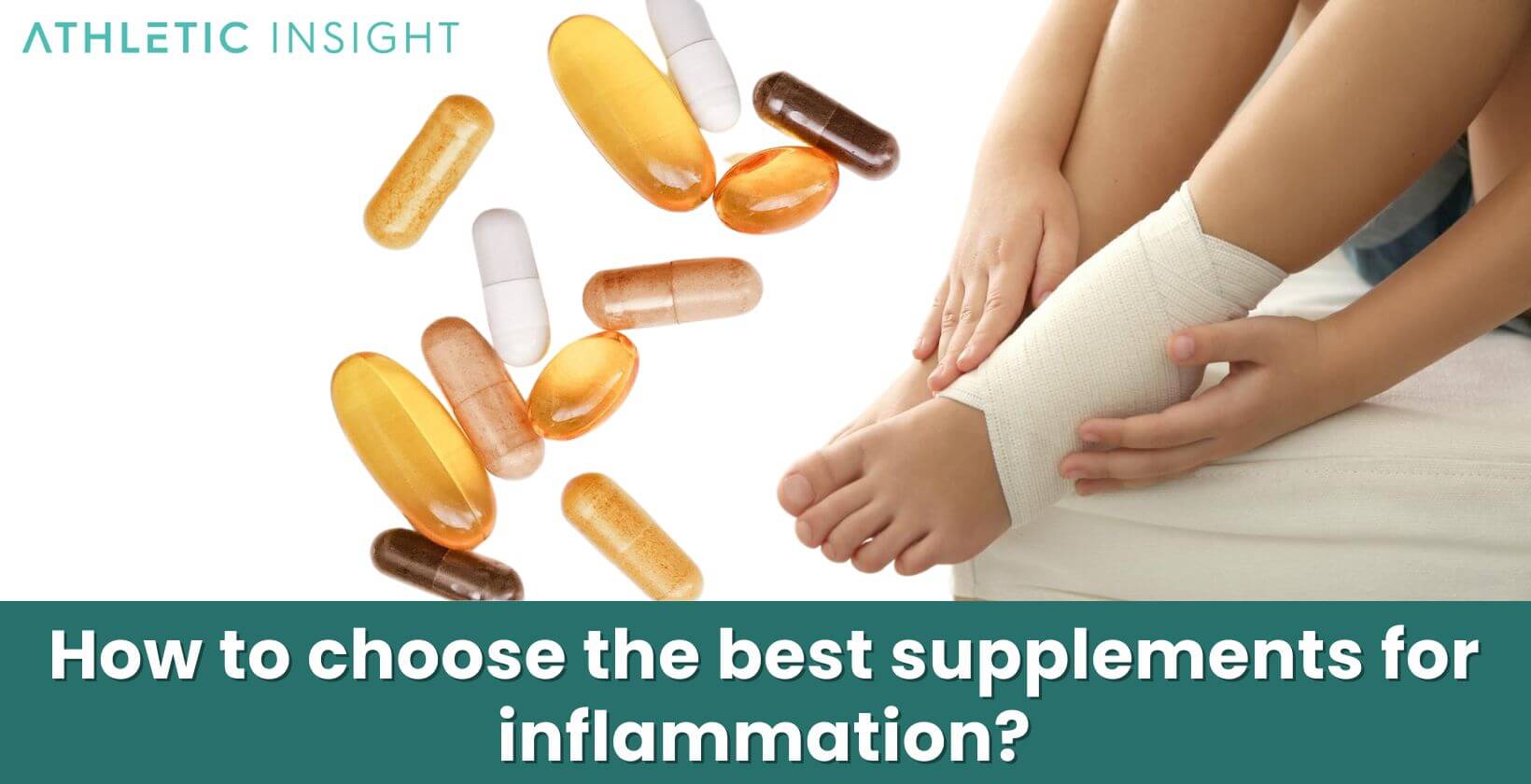 It's also essential to consider the type of inflammation you're trying to manage, as some supplements may be more effective for certain conditions than others. Lastly, consider any existing health conditions or medications, as these could affect the safety and efficacy of the supplement.
Where can I find the best supplements for inflammation?
Supplements for inflammation can be found in various places. Local pharmacies and health food stores often carry a wide range of supplements. Online retailers also offer extensive selections, often with detailed customer reviews that can aid in your decision-making process.
Before making a purchase, it's advisable to research the product and the manufacturer to ensure you're getting a high-quality supplement. Check for certifications from independent testing organizations to verify that the product meets high standards for purity and quality.
Are inflammation supplements expensive?
Inflammation supplements can range in price, depending on factors like the type of supplement, the brand, and the quality of ingredients. While some high-quality supplements can be relatively expensive, there are many affordable options available that do not compromise on quality or efficacy.
On average, a month's supply of a typical inflammation supplement can cost between $10 and $30. However, it's worth noting that investing in a high-quality supplement can often be more cost-effective in the long run, as these products tend to be more effective and have fewer side effects. Always remember to consider the cost in the context of the product's overall value.
Can dietary changes reduce inflammation?
Yes, dietary changes can have a significant impact on inflammation levels. Foods rich in omega-3 fatty acids, such as fatty fish and flaxseeds, and those high in antioxidants, like berries and leafy green vegetables, can help reduce inflammation. Conversely, limiting intake of processed foods, sugars, and unhealthy fats may decrease inflammation levels in the body.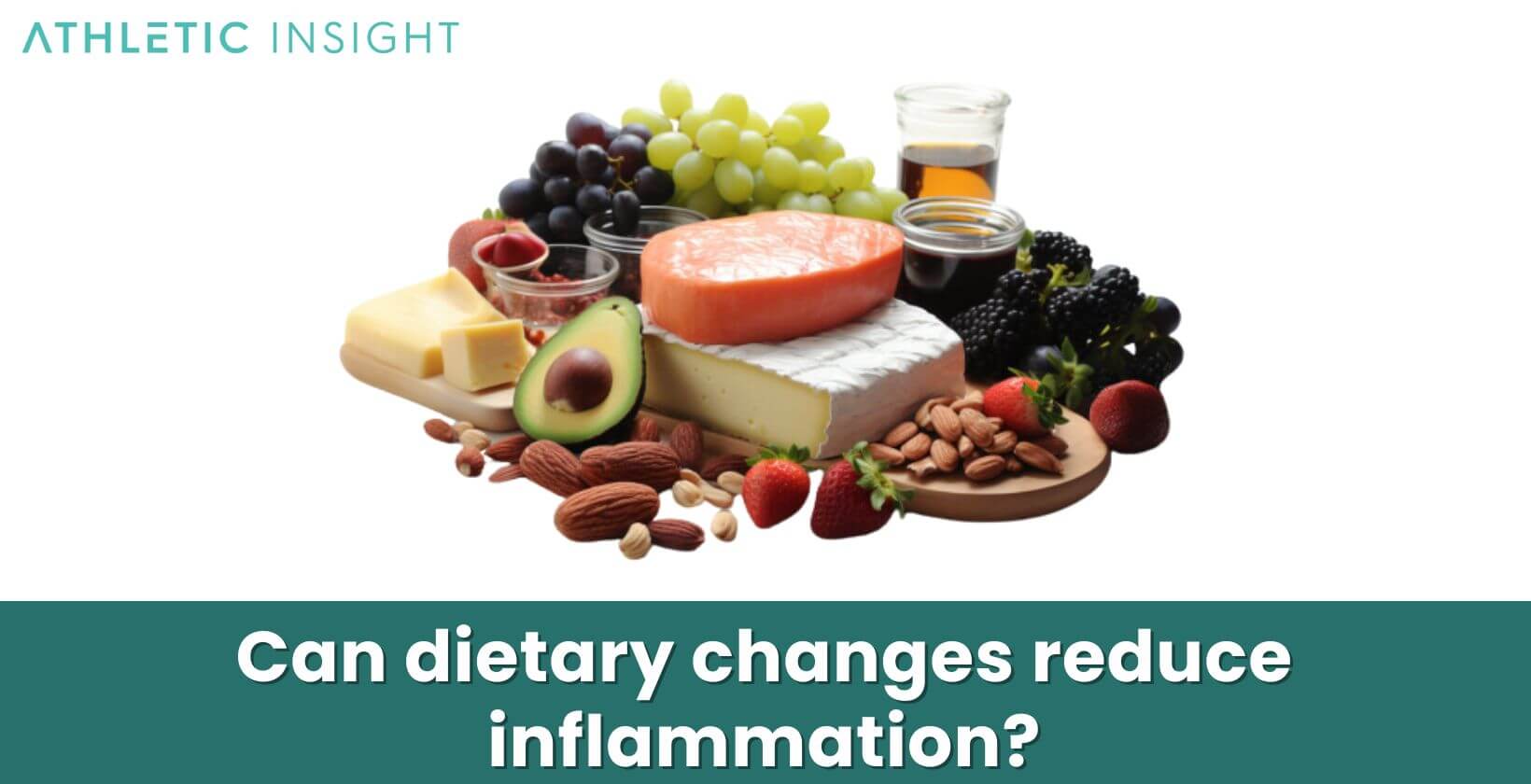 It's crucial to remember that dietary changes should be part of a comprehensive approach to reducing inflammation, which can also include regular exercise, adequate sleep, and stress management techniques. If you're considering significant dietary changes, it's advisable to consult with a healthcare professional or a nutritionist.
Can exercise help reduce inflammation?
Yes, exercise can help reduce levels of inflammatory markers and boost production of anti-inflammatory substances. This beneficial effect applies to various types of exercise, including cardio, strength training, and flexibility exercises.
While exercise can be a potent anti-inflammatory, it's important to remember that overdoing it can have the opposite effect, leading to increased inflammation. Therefore, it's vital to find a balance that works for your body and lifestyle.
Can stress cause inflammation?
Yes, stress can cause inflammation. Chronic stress can lead to an overactive immune response, resulting in inflammation. Additionally, stress can make it harder for the body to fight off inflammation, leading to a cycle of stress and inflammation that can be hard to break.
Stress management techniques, such as mindfulness, yoga, and deep breathing exercises, can be helpful in breaking this cycle. It's important to find a stress management strategy that works for you and fits into your lifestyle. As with any health concern, always consult with a healthcare provider for personalized advice.