Conjugated linoleic acid (CLA) is a weight-loss pill that has proven effective for losing significant percentages of body fat while increasing lean muscle mass. Studies indicate that, even without exercise or dietary changes, CLA causes changes in body fat composition.
Taking CLA for weight loss is important for decreasing body fat mass and increasing lean muscle mass. Having too much fat mass increases the risks of many chronic diseases, making fat loss important for health. Unfortunately, many diets cause people who try to lose weight to also lose lean body mass, which can have negative health implications.
The benefits of CLA include losing body fat mass, increasing lean muscle mass, improving health, and decreasing disease risk factors. Studies indicate that you should see the biggest fat-loss results in the first six months, with an average fat loss of 0.2 pounds per week and a fat-loss plateau after two years.
The ingredients in CLA come from a naturally occurring fatty acid in meat and dairy products from ruminant animals. Vegetarians and vegans can also find CLA tablets made from safflower, sunflower, corn, or soybean oils.
When you use CLA, it's vital to take the recommended dosage on the bottle because taking too much can cause you to store fat in your liver, which can lead to serious health problems.
This article lists the best CLA pills and the best brand of CLA for you based on your needs. It also answers some questions people commonly have about taking CLA. Here are some reviews of the best CLA on the market for losing fat mass and gaining lean muscle mass.
Athletic Insight Top 3 Products
Best Rated Overall: Sports Research
Best Plant Based: NatureWise
Best Budget Option: BulkSupplements
Disclaimer: The information written by the Athletic Insight Research Team is intended to be informative but should not be construed as medical advice. These articles are not intended for the diagnosis, prevention, or treatment of health issues. Always consult your physician before beginning a new fitness, nutritional, and/or supplement regimen.
Sports Research
NatureWise
BulkSupplements
RSP
Evlution Nutrition
PhenQ
Hi-Tech Pharmaceuticals
Muscle Pharm
Optimum Nutrition
MRM
1. Sports Research CLA
Sports Research is well-known for having high-quality products. Many consumers trust Sports Research CLA for fat loss, increased metabolism, improved immune system, and creating lean muscle. It's a stand-out product since it contains nothing but CLA on its ingredient list.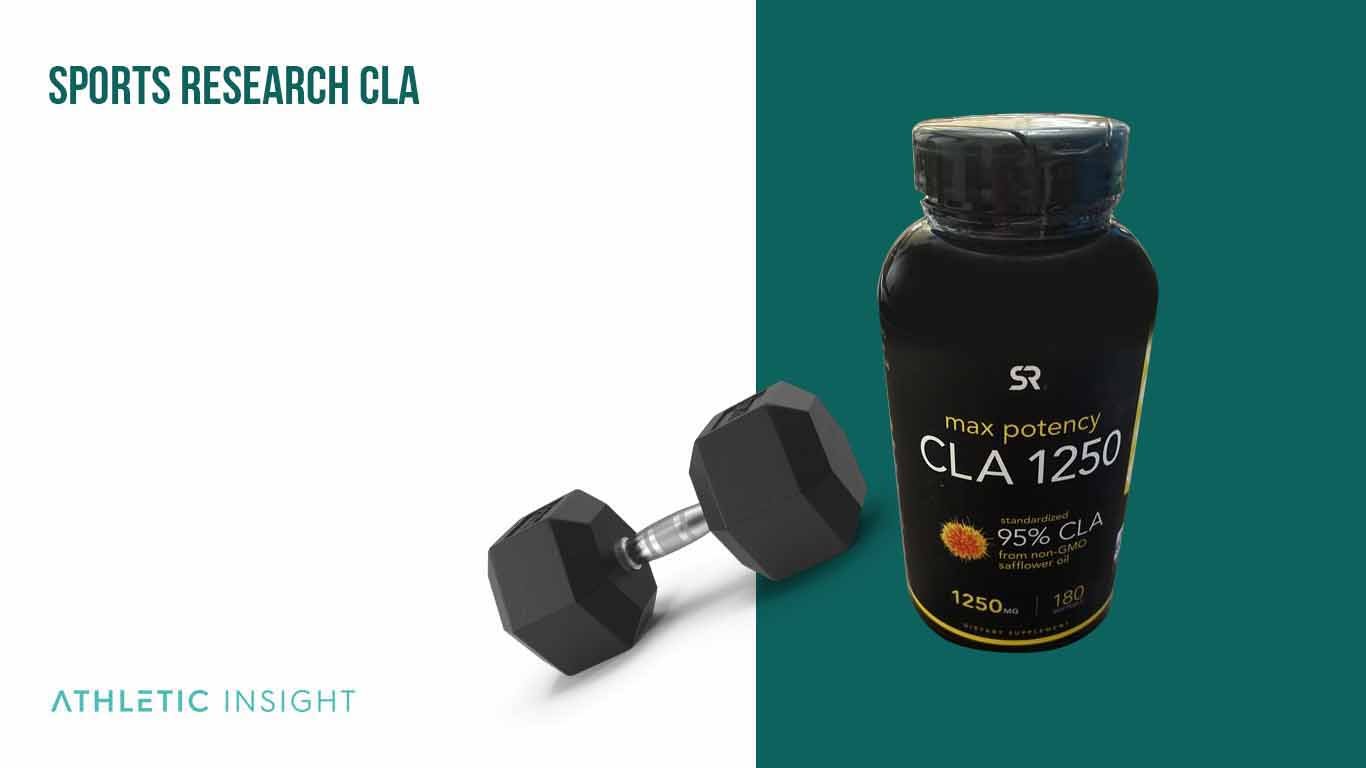 Sports Research CLA is 100% vegan and is made in a 3rd-party facility to ensure quality. One stand-out feature of Sports Research CLA is that it only contains CLA and no other ingredients. So, it may be your best choice if you're looking for pure CLA. With only one ingredient, the side effects of CLA in Sports Research CLA are limited to possible bloating.
The Sports Research CLA bottle recommends using three CLA capsules daily, taking one after each meal. A 60-day supply of 180 Sports Research CLA soft gels costs about $26. The company also offers a 90-day satisfaction guarantee.
2. NatureWise CLA 1250
NatureWise is in Oregon, so they produce high-quality supplements in the USA. They use third-party testing, so you can feel even more confident about taking it. You can expect to lose weight and fat with NatureWise CLA 1250, decreasing your risk of weight-related and fat-related health problems.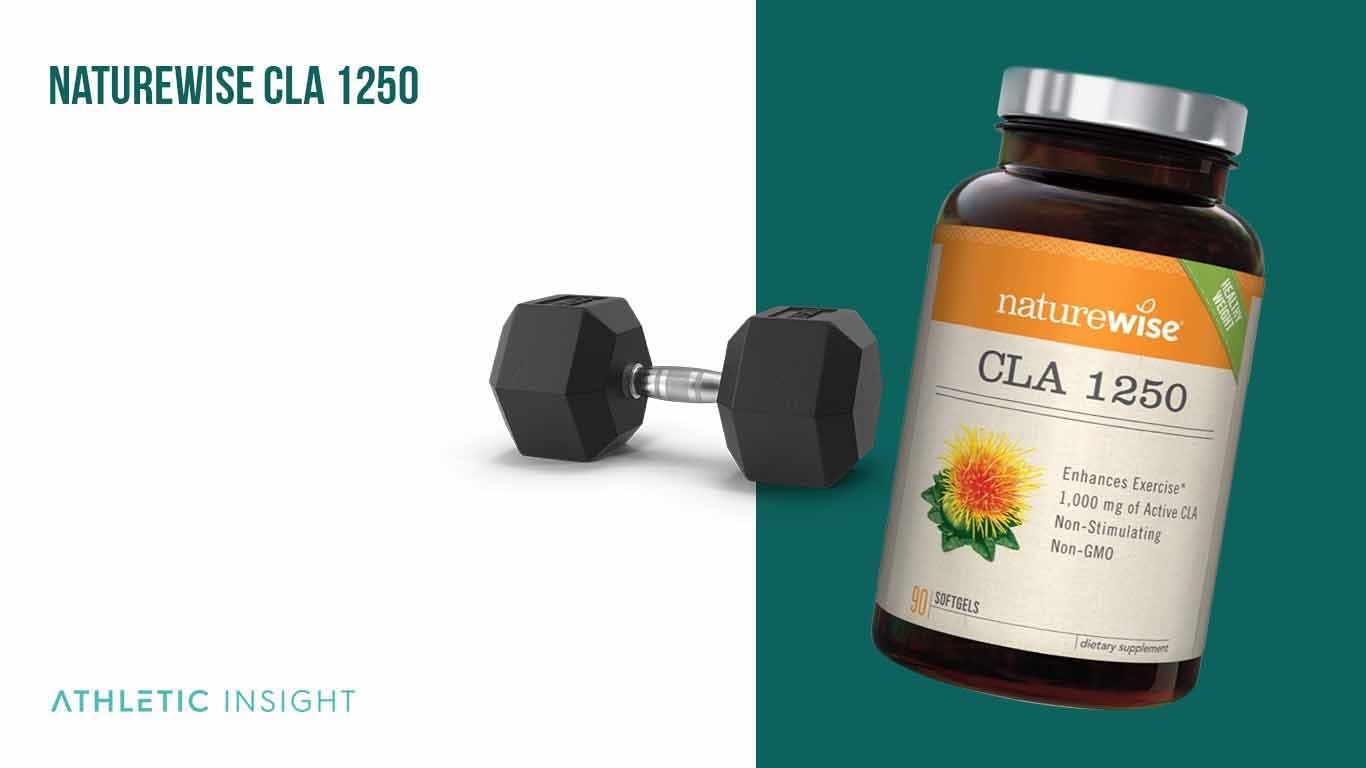 One plus of choosing NatureWise CLA 1250 is that it has no artificial ingredients. And since NatureWise uses safflower oil CLA, it's animal-free and vegetarian. Muslims will also appreciate that NatureWise CLA 1250 meets halal dietary requirements.
NatureWise CLA 1250 pills are also non-stimulating, so you can take them any time of the day. However, some CLA supplement side effects from NatureWise CLA 1250 may include diarrhea, bloating, and fatigue.
To use NatureWise CLA 1250, take up to three CLA pills daily. The cost is around $22 for 180 NatureWise CLA 1250 pills, which is a 60-day supply.
3. BulkSupplements CLA Softgels
BulkSupplements is well-known in the fitness world for offering good quality products at affordable prices. Bulksupplements CLA Softgels benefit adults with weight loss, fat loss, and hunger suppression. However, bodybuilders use it most often to help with lean muscle growth.
BulkSupplements' facilities are FDA-registered, and they focus on quality through lab testing. While they source their CLA from high-quality safflower oil, vegans should note that Bulksupplements CLA Softgels are not vegan. As with many CLA supplements, the side effects of Bulksupplements CLA Softgels include stomach pain and indigestion.
Using Bulksupplements CLA Softgels is easy; just take one to three 1000-mg capsules a day before a meal. You'll get 100 Bulksupplements CLA Softgels for around $12, which is a little more than a month's supply.
4. RSP CLA
The RSP brand produces supplements for athletes with very specific body goals. If you're an athlete who wants to lose weight, lose fat, and increase lean body mass, then RSP CLA might be the right choice to help you reach your body goals.
The RSP CLA formula is made in the USA and has no fillers, dyes, or harmful artificial ingredients. It simply contains safflower oil, water, gelatin, and glycerine. Unfortunately, containing gelatin and glycerine means that it isn't vegetarian or vegan.
You'll be happy to know that RSP CLA contains no stimulants, which is helpful when taking the pills later in the day. It also doesn't leave an aftertaste. However, some side effects of RSP CLA may include diarrhea and indigestion, which are common for CLA.
For best results, you should take RSP CLA three times per day. The cost of a 60-day supply of RSP CLA is around $13 for 180 soft gels, which is the cheapest per-pill cost on the list.
5. Evlution Nutrition – CLA 1000
Evlution Nutrition CLA 1000 has positive effects on fat vs. lean body mass composition and weight. Athletes who take Evlution Nutrition CLA 1000 notice increased lean muscle growth, lower fat mass, and increased metabolism.
Evlution Nutrition makes its high-quality products in the USA. Since the main ingredient in Evlution Nutrition CLA 1000 is safflower oil, it's vegan, stimulant-free, preservative-free, and filler-free. Like with many CLA supplements, you may experience side effects like bloating and stomach pains when you take Evlution Nutrition CLA 1000.
The Evlution Nutrition CLA 1000 bottle recommends taking one capsule with each meal throughout the day. A 90-day supply of Evlution Nutrition CLA 1000 has 270 servings and costs around $26, making it the second-cheapest cost per pill on the list. They also offer a 30-day money-back guarantee if you aren't satisfied with their products.
6. PhenQ
PhenQ is a dietary supplement that is designed for weight loss purposes. It is advertised as a multifaceted product with the ability to facilitate weight loss in five different ways, including fat burning, appetite suppression, boosting energy levels, enhancing mood, and halting fat production.
The supplement is comprised of a variety of ingredients such as Conjugated linoleic acid (CLA), α-Lacys Reset, Capsimax Powder, Chromium Picolinate, caffeine, nopal, and L-Carnitine Fumarate. These ingredients are intended to accelerate metabolism, control blood sugar levels and cravings, increase alertness, reduce fatigue, and convert fat stores into energy.
As with many weight loss supplements, the desired effects and benefits of PhenQ include a reduction in appetite, an increase in energy, an improved mood, and the burning of existing fat, while also preventing additional fat production. However, potential side effects, particularly due to its caffeine content, may include insomnia, jitteriness, an increased heart rate, and other symptoms associated with caffeine intake. Digestive issues due to nopal could also occur, although these are generally considered rare.
The recommended usage of PhenQ, as per the manufacturer's instructions, is one pill with breakfast and another with lunch. Due to the caffeine content, it is advised not to take PhenQ after 3 pm to avoid potential sleep disturbances. It's critical to note that weight loss supplements like PhenQ are designed to support a broader weight loss strategy, not replace a healthy diet or regular exercise.
Individuals considering this supplement should consult with a healthcare provider prior to starting any new supplement regimen, particularly if they have underlying health conditions, are taking other medications, or are pregnant, nursing, or under 18 years old.
7. Hi-Tech Pharmaceuticals CLA 1000
Hi-Tech Pharmaceuticals provides high-quality supplements for bodybuilders and weight trainers. Hi-Tech Pharmaceuticals CLA 1000 provides weight management, supports a healthy metabolism, lowers body fat, helps maintain healthy cholesterol, and improves your immune system.
While Hi-Tech Pharmaceuticals CLA 1000 does have some filler ingredients, it doesn't have many. But, you may still experience nausea, diarrhea, and fatigue when taking Hi-Tech Pharmaceuticals CLA 1000. Luckily, it's not a stimulant, so you can take it any time of day.
The bottle recommends taking one Hi-Tech Pharmaceuticals CLA 1000 soft gel morning, noon, and night. Many take it with meals. You can expect Hi-Tech Pharmaceuticals CLA 1000 to cost around $25 for a month's supply of 90 soft gels. The company also produces multiple muscle gain, weight loss, and dietary supplements that you can stack with their CLA for better results.
8. Muscle Pharm CLA Core Diet Supplement
When you take Muscle Pharm CLA Core Diet Supplement, you can expect weight loss and healthier body composition. You can also expect an increased metabolic rate, which aids in weight loss and lean muscle production. Customers also experience decreased inflammation.
While MusclePharm doesn't make its product in the USA, it uses Good Manufacturing Practice (GMP) facilities. Its National Sanitation Foundation (NSF) certification ensures its safety, quality, and purity.
Each Muscle Pharm CLA Core Diet Supplement capsule contains not just CLA oil but also avocado oil and olive oil. Side effects you might experience with Muscle Pharm CLA Core Diet Supplement include upset stomach, nausea, or diarrhea.
Muscle Pharm suggests taking Muscle Pharm CLA Core Diet Supplement three times daily. It's common to take it with meals. You will find that a month's supply of Muscle Pharm CLA Core Diet Supplement will cost around $32 for 90 capsules, making it the most expensive cost per pill on the list.
9. Optimum Nutrition CLA
Optimum Nutrition is a well-known brand that has been in the supplement industry for more than 30 years. The company tests and verifies its products for quality assurance and keeps costs low, making them a favorite among customers. Their Optimum Nutrition CLA lowers body fat by increasing metabolism and the body's ability to break down fat cells.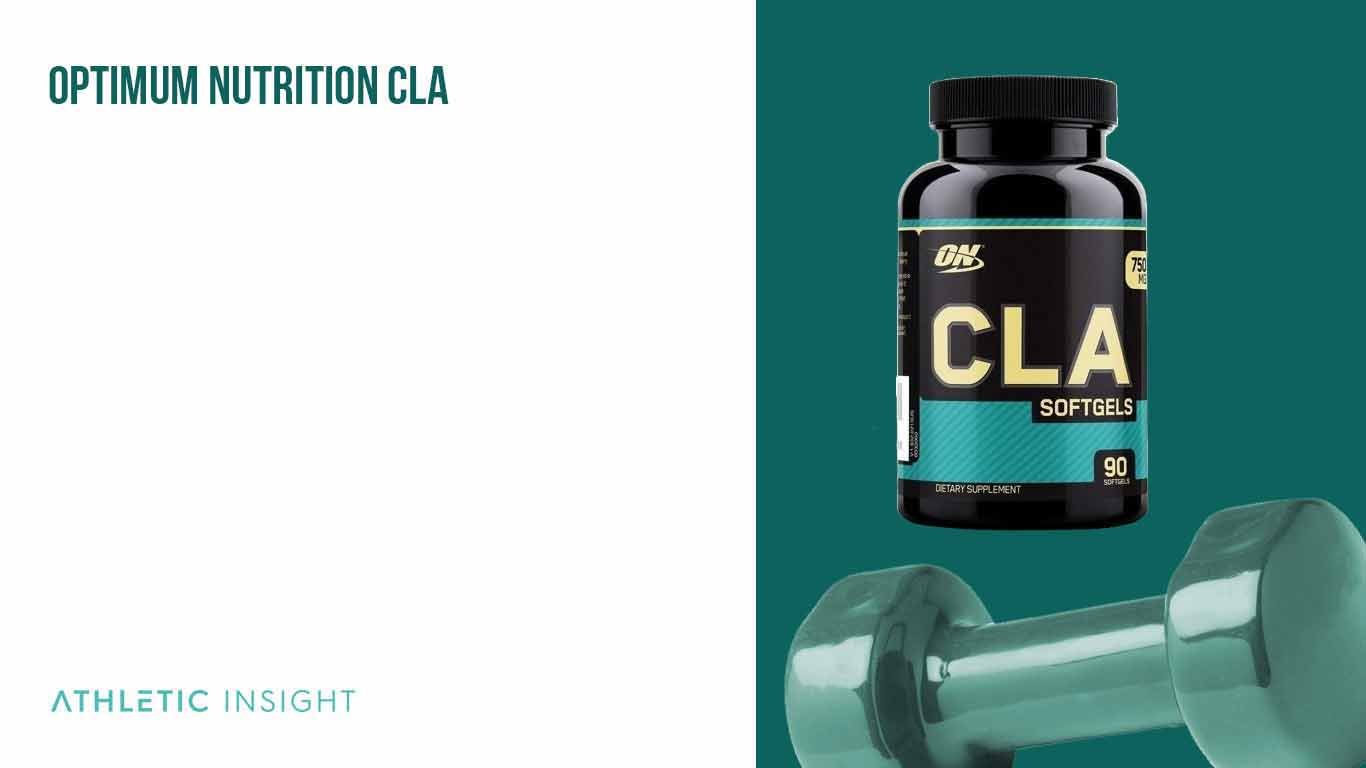 Optimum Nutrition CLA contains Clarinol CLA, which is a high-quality and patented form of CLA from safflower oil. Despite the main ingredient being plant-derived, Optimum Nutrition CLA contains gelatin and glycerin additives, so it's not vegetarian or vegan. As with many CLAs, taking Optimum Nutrition CLA may result in side effects, including nausea or diarrhea.
To use Optimum Nutrition CLA, take one soft gel with each meal throughout the day, totaling three soft gels daily. You can purchase a 30-day supply of 90 Optimum Nutrition CLA soft gels for about $26, making it the second-most-expensive cost per pill on the list.
10. MRM CLA
California-based MRM Nutrition manufactures a wide selection of high-quality supplements. Their effective formulas rely on using data to change and adapt their products over time. You can expect a fat loss, increased metabolism, more balanced cholesterol levels, and a healthier immune system when you take MRM CLA.
While there are four total ingredients in MRM CLA, the only active ingredient is CLA. Since MRM CLA 1250 contains 80% CLA, it has the perfect level of potency for best results. However, it does contain gelatin, making it non-vegetarian and non-vegan. While you may experience nausea side effects with MRM CLA, it usually subsides after a few weeks.
The best way to use MRM CLA is to take one capsule with each meal, totaling three capsules per day. MRM says their CLA works best when combined with healthy eating and workouts. You'll find that a two-month supply of 180 MRM CLA soft gels costs around $27.
What is CLA?
Conjugated Linoleic Acid (CLA) is a group of chemical compounds found in the fatty acid linoleic acid, prominently identified within the dietary realms due to its presence in meat and dairy products. While it is found naturally, it can also be synthesized which makes it vegetarian and vegan friendly.
Research suggests that CLA possesses several health-related properties, such as the potential to enhance weight loss and improve metabolic health. Also, CLA is often scrutinized for its potential role in supporting bodily processes like maintaining lean muscle mass and modulating fat metabolism.
How to Choose a Good CLA Supplement?
To choose a good CLA dietary supplement, it's important to determine the quality of the supplement ingredients and the percentage of CLA in the product. Research indicates that you should choose a pill or syrup with at least 80% CLA to get the best fat-loss results.
If you're researching "what is CLA?", you'll discover that it's naturally occurring in meat and dairy from ruminants. However, if you are a vegan or vegetarian, you can find CLA with a plant-based linoleic acid source like safflower. Vegan or vegetarian supplements may also be best if you follow a halal diet.
Buying the cheapest CLA can also be problematic since manufacturers sometimes use cheap oils that can oxidize and turn rancid. It can be helpful to look for brands that sell high-quality, non-GMO ingredients made in the USA. Other considerations include cost, third-party testing, side effects, and aftertaste.
Where to Buy CLA Supplements?
You can find the best CLA supplements from prominent local retailers, including Walmart, Target, GNC, or Vitamin Shoppe. You can also purchase from their websites. If you are having trouble finding the best CLA supplement for weight loss, the internet has various options available with reviews, so you can figure out which one is best for you.
Is CLA Expensive?
No, CLA is not expensive. CLA supplements range from $20 to more than $50 per bottle. You will want to pay attention to how many soft gels are in a bottle to determine if you're getting a good deal or not. Most brands sell CLA in a bottle of 90 or 180.
Can CLA Be Taken By Anyone?
No, not everyone can take CLA. If you have diabetes, need to gain weight, are pregnant or breastfeeding, or take blood thinners, you should consult your doctor before taking CLA. Otherwise, CLA should be safe to take. However, even if these conditions don't describe you, it's always good to consult a physician before starting any supplement.
What Are the Alternatives of CLA?
If CLA isn't a part of your weight loss journey, here are some alternatives you can try.
Chitosan: Chitosan is a sugar that aids in blocking fat from absorbing into your body. It is a natural substance that comes from the shells of shellfish. Best Naturals Chitosan is a good choice.
Chromium Picolinate: Chromium can help lower appetite, burn more calories, and lower overall body fat. It is a supplement that increases insulin in your body which helps turn food into energy. We recommend Nature's Bounty Chromium Picolinate.
Glucomannan: Glucomannan helps block fat from being absorbed in your body. It originates from the konjac plant and is similar to dietary fibers. Nature's Way produces an excellent Glucomannan.