Sports science studies how the body works during physical exercise and how sport and physical activity encourage physical, social, and mental health. It combines diverse disciplines that center on scientific principles beyond exercise performance.
The main focus of sports science is to recognize the connection of exercise to the human body, from a fundamental level all the way through to the impact on the body. Sport Science has changed the way athletes train and condition themselves.
Successful athletes throughout history have benefited from Sports Science and Research in many ways. Even coaches and trainers have developed a modern, safe, and practical approach to how they train athletes. Sport Science is not only for athletes but even ordinary person who wants to try simple exercises or an individual who wants to start a healthy lifestyle.
Sports science is vital, especially in the world of sports, because it gives an advantage in understanding how an individual performs, what specific method is appropriate for training, what diet to follow, and how to avoid bodily injuries.
A coach or a trainer who lacks proper knowledge and doesn't follow a strict pattern in training their team may find it difficult to achieve a championship goal without the help of sports science. There are innovative advances in technology and medicine that affect sports science.
Continuous study and research rose in popularity as sports, and physical fitness were approached more and more seriously in modern times. Top universities like The University of Queensland, University of British Columbia, and Loughborough University have different specializations and approaches to sports science.
All the top universities from around the globe use many other academic studies and areas. Teaching is done through conventions, lectures, lab testing, practical sessions, and independent study and research.
Young budding athletes can access sports journals like Athletic Insight, British Journal of Sports Medicine, and American Journal of Sports Medicine for references. These Sports Journal and other Research Institutions explain the fundamentals of Sports science, depending on the age of the reader.
Athletic Insight is a sports journal that is easy to understand, and they provide insights not just on physical activities but also on proper diet and supplements. Top-performing athletes certainly have a natural gift in sports to work with, but enhancing their natural skills through professional training with the help of sports science is what makes them champions in whatever field of sports.
What is Sports Science?
Sports science applies to studying how healthy the human body works during exercise. The main focus of sports science is to help performance and endurance reach their maximum potential in preparation for competitions and sports events while minimizing the risk of injury.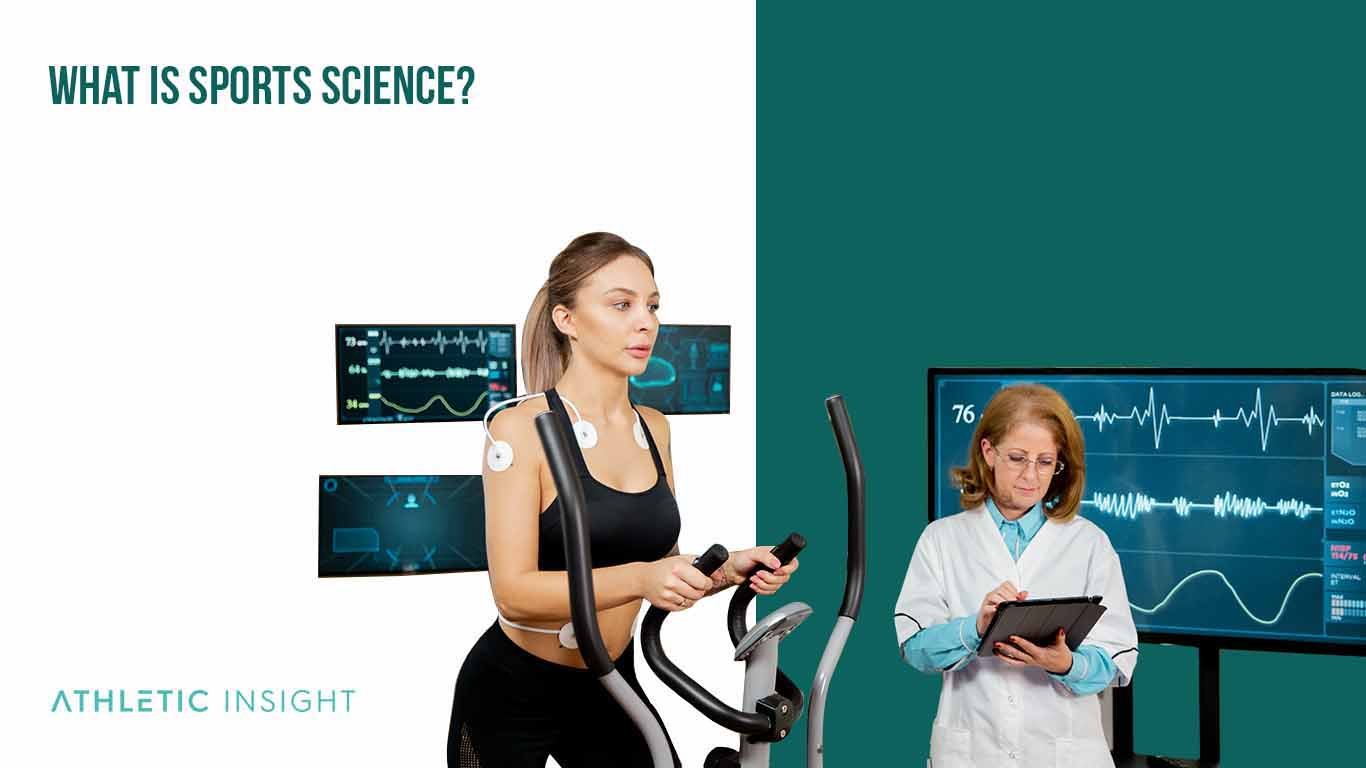 Sports Science identifies strengths and weaknesses, enabling training programs uniquely designed for athletes, the elderly, and everyone. Sports science is the study of key sciences.
These include biomechanics, exercise physiology, motor development, motor learning and control, sports medicine, and sports sociology. Sports do not only require an athlete to be in great shape but there are also many factors that make a great athlete succeed.
Having the right mental state, self-discipline, and focus are just a few of the many traits a good athlete must have. Elite athletes display numerous traits that make them successful. While some are naturally born athletic, they can also be developed through lessons, while in competition, and athletic training programs using sports science.
What is Sports Science Research?
Sports science research is concerned with providing information that improves sports performance, directly or indirectly. It might vary from basic to applied research and may include research that leads to technological advancements related to sport.
Sports scientists run applied research, and a fundamental purpose of sports science research is to create an understanding that aids athletes' improvement in their performance. When practices are equivalently effective, sports scientists also have a role in recognizing safer, more time-efficient, and more enjoyable practices.
Sports-science research needs no immediate relevance to coaches or athletes but should address questions that have the prospect of improving performance. It is foremost to communicate the results of sports-science research to the academic community, administrators, coaches, and athletes.
What are the best Sports Science Universities?
Listed below are the best Sports Science Universities.
Loughborough University: Globally recognized as a top UK Sporting University, Loughborough provides a one-of-a-kind opportunity to engage with sport regardless of ability level and interest. It has international standing for distinction in teaching and research, an unusual sports reputation, and strong links with the industry.
University of British Columbia: The University of British Columbia was established in 1908 and is an open research university. It was recently recognized as the most international university in North America. The University of British Columbia has an exemplary reputation with academics and employers and an international faculty. It excels in many subjects like Geography, Mineral and mining engineering, and Sports-related subjects.
The University of Queensland: The University of Queensland consistently ranks among the World's Top Universities. It is one of only three Australian members of the Global Universitas 21. It has a beautiful campus environment that matches the best higher education settings in the world, including world-class buildings and extensive recreation and sporting facilities. The University of Queensland has won more Australian Awards for university teaching than any other university and will continue to equip students with great opportunities and practical experiences. It empowers students with knowledge and skills that will equip them to surpass expectations throughout their careers.
The University of Sydney: The University of Sydney is the first university in Australia and is regarded as one of the world's leading universities. The university is recognized as one of Australia's six sandstone universities. Furthermore, its campus is ranked in the top 10 of the world's most beautiful universities. It contains nine faculties and university schools and offers bachelor's, master's, and doctoral degrees.
University of Toronto: A royal charter established the University of Toronto in 1827 as King's College, the first institution of higher learning in the colony of Upper Canada. It operates two satellite campuses in Scarborough and Mississauga. The University of Toronto is well known for powerful movements and curricula in literary exposition and communication theory, known collectively as the Toronto School.
What are the best Sports Research institutions?
Listed below are the best Sports Research Institutions.
United States Sports Academy: It is the world's largest graduate school of sports education. The United States Sports Academy is America's only freestanding sports education school. It has many sports courses to enroll in, whether for a degree, continuing education, or a course or two.
China Institute of Sports Science (CISS): The China Institute of Sport Science was founded in 1958 and is a national multidisciplinary non-profit research institute. Its aim is to lead and promote the development of China's science and technology in sports. China Institute of Sports Science has authority over Master's Degrees, including Sports Training, Human Movement Science, Sport Humanities and Sociology, and Sports Medicine.
IMG Academy: The IMG Academy was established in 1978 and started with the concept known as Nick Bollettieri Tennis Academy and has since grown to become a global phenomenon. It is the world's most prestigious sports, performance, and educational institution.
International Academy of Sport Science and Technology: The International Academy of Sport Science and Technology is a non-profit association founded by eight institutions, including the International Olympic Committee. It provides education in the form of short courses and a world-leading Master in Sport Management program.
Sport and Exercise Science Research Centre (SESRC): The Sport and Exercise Science Research Centre was established in 1892 and was originally called the Borough Polytechnic Institute. Its original aim of promoting youth's industrial skills, general knowledge, health, and well-being remains central to the mission today. It ensures that students will be equipped with the proper skills to meet the demands and challenges of today's workplace, using their practical and vocational approaches.
What are the best Sports Research Journals?
Listed below are the best Sports Research Journals.
British Journal of Sports Medicine: The British Journal of Sports Medicine is a multimedia portal for dependable, genuine research, systematic reviews, consensus statements, and debate in sports and exercise medicine. They define sport and medicine in general.
Exercise Immunology Review: It is the official publication of the International Society of Exercise and Immunology and the German Society of Sports Medicine and Prevention. It is dedicated to improving and enriching all immunology aspects related to regular physical activity and agile exercise.
International Review of Sport and Exercise Psychology: The first scholarly, peer-reviewed journal publishes analytical reviews of research literature in sport and exercise psychology. The reviews provide summaries of and conclusions about the present state of knowledge on topics of interest, including assessments of appropriate unresolved issues and future trends.
American Journal of Sports Medicine: The American Journal of Sports Medicine is a peer-reviewed scientific journal, first published in 1972. The journal is a prime forum for independent orthopedic sports medicine research and education. It allows clinical practitioners the potential to make decisions based on sound scientific information.
Bone and Joint Journal: The Bone and Joint Journal was established in February 1948. It is owned and published by The British Editorial Society of Bone & Joint Surgery, a registered charity. The Bone and Joint Journal supports several orthopedic fellowships with financial donations as part of their charitable remit.
Why should you follow Sports Science and Research?
Sports Science and Research have many real-life applications and will help better understand sports and physical activity. One of the many things why Sports Science and Research are important is it promotes a healthy lifestyle.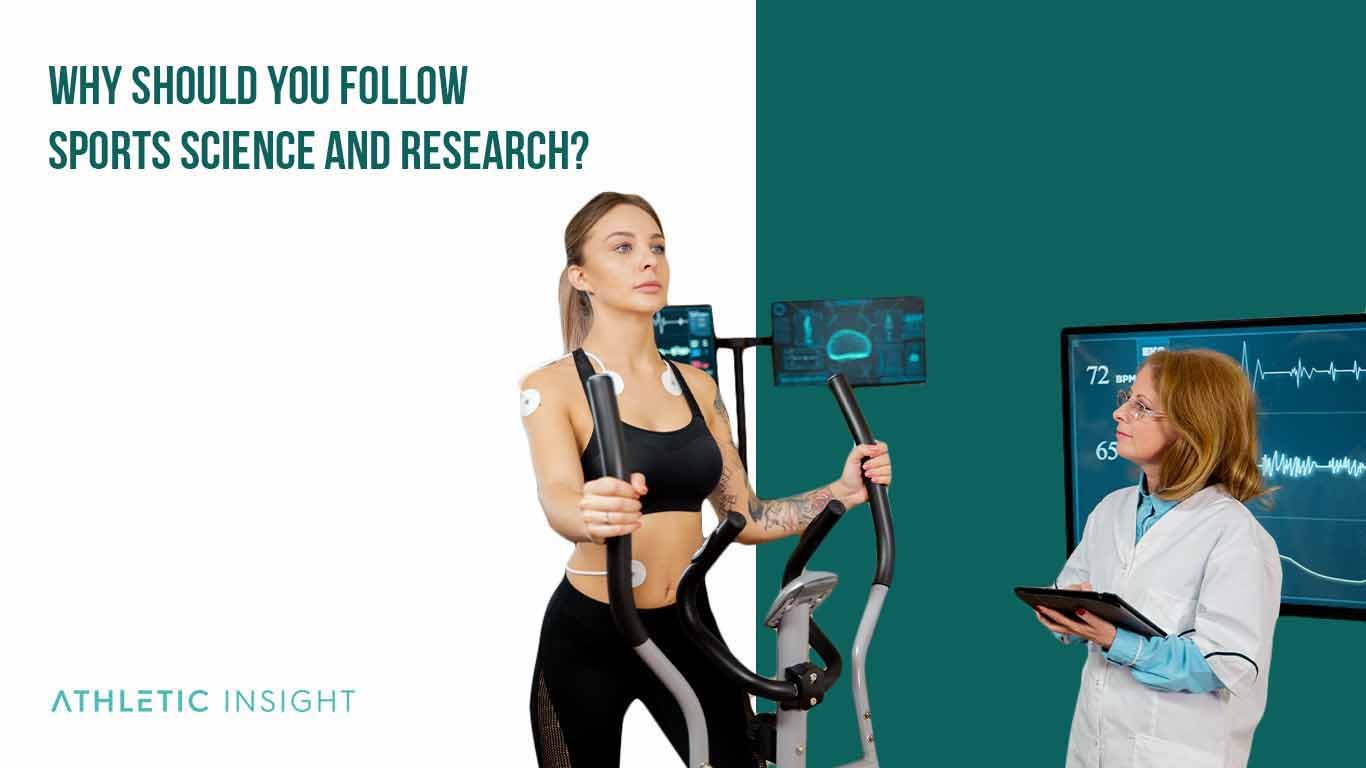 Exercise is a vital aspect of human health and wellbeing. It can help lead to evidence-based approaches that will enable athletes and active people to exercise optimally. Research in sports science significantly affects anyone who wants to exercise, from the complete beginner to top-performing athletes.
Sports Science and Research aim to improve athletic performance and provide effective and efficient training. Furthermore, it allows a better understanding of which types of exercise can be effective even for non-athletes. Any individual who wants an active lifestyle and wants to try any sport or exercise may follow and enjoy the benefits of sports science.
What are Athletic Insight Sports Researches?
Athletic Insight sports researches exercise diet, health and nutrition supplements, and sports psychology. Athletic Insight thoroughly uses a multilayered approach to its editorial process and research to guarantee integrity and accuracy.
They conduct academic research on Circadian rhythm, Golf performance, and Student-Athlete Model. Certain diets like Keto, Vegetarian, and Intermittent fasting are among the diets that sports journals suggest. Depending on the preference and lifestyle of an individual, it is important to pick a diet plan that is easy and safe to maintain.
Is Athletic Insight a Sports Journal?
Yes, Athletic Insight is a sports journal. It started in the year 1999 as a non-profit, peer-reviewed journal. It serves as a forum for discussing topics related to the field of sports psychology through an online publication that publishes quarterly.
Furthermore, it provides formidable awareness of sports psychology, physical exercise, proper dieting, and supplements using professional experience, lab testing, and academic research.
All the content that is published in Athletic Insight preserves journalistic standards and uses comprehensive language in the editorial process.
How does Athletic Insight Perform Sports Research?
Athletic Insight performs Sports Research through academic research, laboratory testing, and professional experience. Having two decades of research, it continues to teach, train, and develop athletes worldwide. Athletic Insight is devoted to helping educate athletes and coaches on how to conquer, adjust, and thrive in the world of sports.
Their approach to sports science does not limit it mostly to physical activities. Food intake and supplements play a vital role in making a person physically fit and healthy. They also consider the total well-being of an individual, including mental health and performance.
Who are the best Sports Science Researchers?
Listed below are the best Sports Science Researchers.
Antti Mero-Sprint Research Pioneer: One of the top experts in sprinting, Dr. Mero has delivered amazing research since the mid-1980s. Antti Mero single-handedly helped Finland become one of the leading countries in sports science. Aside from speed, Antti Mero is also an expert in sports supplementation and hormones. Dr. Antti Mero's research is available mostly through online resources, but his sprint book is a rare find.
Carmelo Bosco-Field Testing Innovator: Carmelo Bosco created advanced concepts in sports science, accessible and practical for trainers and coaches. Various sports scientists are working on field tests and other beneficial evaluation methods. But Carmelo did it in the early 1980s, an impressive achievement when technology was still very limited.
Lorena Torres Ronda-A Talent in Applied Sciences for Team Sport: Lorena Torres Ronda is a secret weapon for sports science and technology coaches. A great resource for years in sports science and is currently with the NBA's San Antonio Spurs. Ms. Ronda has a comprehensive range of important and practical research for coaches. Lorena and her husband produced a fine paper on hydrotherapy and conditioning, an important part of training athletes. Lorena Torres Ronda's work in other sports like golf and synchronized swimming is immensely applied and well-researched.
Milan Coh-Master of Sports Performance Analysis and Reporting: The reports of Milan Coh are very detailed and wide-ranging. They push the boundaries of kinetic and kinematic fusion. Anyone who appreciates speed and power should read Milan Coh's studies. Milan Coh slices a movement pattern into digestible parts for everyone, not just other researchers.
Brad DeWeese-The Future of Hybrid Sports Scientist: The first American on the list to do research and teach while being a track and strength coach at the same time. They demonstrated leadership by exhibiting how true coaching therapy can be practical and scientific. They have expanded their reach with other sports and are among the crown jewels at East Tennessee State University.
What are the best Sports Science Books?
Listed below are the best Sports Science Books.
Netter's Sports Medicine: Netter's Sports Medicine is an ideal resource for everyday use with thorough, highly visual coverage created for team physicians, sports clinicians, sports medicine fellows, primary care physicians, and other health care professionals.
NSCA's Essentials of Sports Science: NSCA's Essentials of Sport Science highlights contributions from 52 world-acclaimed experts and leaders from the sports science section. It is the sole resource to go beyond sports science's foundations. It offers a holistic overview of the skills, technical expertise, and knowledge needed to operate effectively as an innovative sports scientist.
High-Performance Youth Swimming: High-Performance Youth Swimming delivers an in-depth look at the physiological, biomechanical, and multifaceted foundation of swimming success, with an emphasis on youth. The book focuses on the swimming training environment's growth and maturation processes and intricacies.
The Secret Science of Sports: The Secret Science of Sports disintegrates typically difficult STEM concepts like forces of motion, algebra, gravity, and even neuroscience, into a lingo that kids will understand. It is divided into many sections such as chemistry, physics, biology, technology, etc.
The Science of Speed The Art of the Sprint 2nd Edition: The Science of Speed The Art of the Sprint 2nd Edition book presents the work of Tom Tellez, the famous Track and Field Coach Hall of Famer. The first part consists of Dr. Arellano's immense explanation of the laws of human motion. It provides the scientific foundation and connects the science to running mechanics in a way that every athlete, coach, and parent can understand.
What are the topics in Sports Science?
Listed below are the major topics in Sports Science.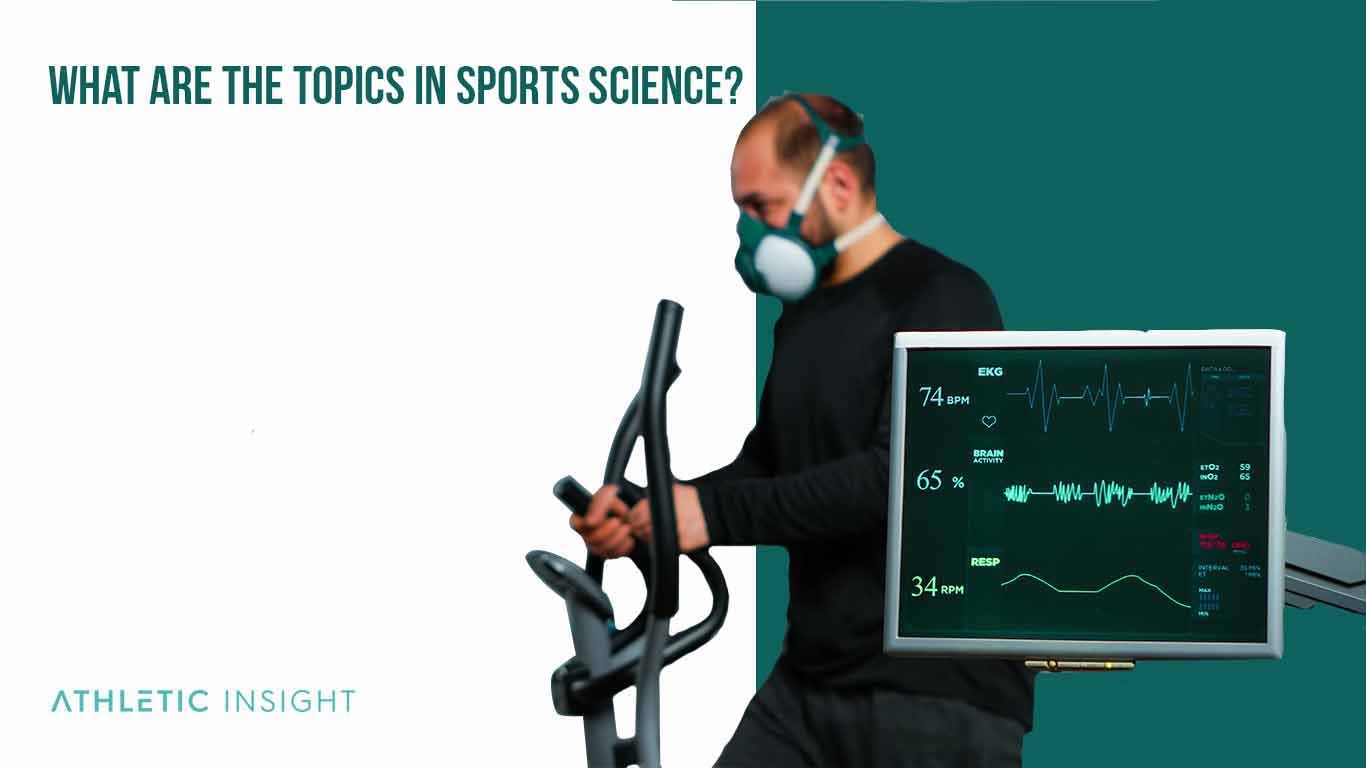 Psychology: The psychological demands of physical activity can influence a person's ability to achieve success and maximum performance. Taking psychological components into account can influence performance.
Physiology: Physiology is a branch of biology that studies how the human body works. It considers the way that the human body works when exposed to physical training and exercise.
Motor control/learning: It is the way that a human can classify their motor skills. People are capable of moving accurately by gaining motor control and minimizing, using energy, and refraining from injury.
Biomechanics: Biomechanics is the science of measuring and studying biological data. It uses techniques that include computer simulations, mathematical modeling, and measurements to improve sports performance and lessen injury.
Is the Empirical Zone a topic for Sports Science?
Yes, the empirical zone is a topic for Sports Science. Sports psychologists generally describe the "zone" in sports as the "peak of achievement for an athlete". It is a state wherein an athlete is at their best performance.
Getting and staying "in the zone" makes an athlete perform well and succeed. Sports science will help athletes get into the empirical zone with various factors. A conditioned athlete can perform well in any competition.
Having the right mindset, confidence, match skills, and emotional well-being are just a few of the many factors in getting in the zone.
Is Circadian Rhythm a topic for Sports Science?
Yes, circadian Rhythm is a topic for Sports Science. Circadian rhythm is the 24-hour cycle in which the body goes through a natural mental, physical, and behavioral cycle. It is the human body's internal clock.
Circadian rhythmic swinging takes place in various physiological and behavioral roles that help athletic performance. These circadian rhythms notably impact a person's performance, depending on what time of the day at which athletic activity happens.
Ever wonder why most training of athletes happens during early mornings? There is a reason behind that, and that involves circadian rhythm. Furthermore, understanding the body's circadian rhythm can bring major benefits in activities involving mental function, endurance, and physical strength.
Is Mental Imagery a topic for Sports Science?
Yes, mental imagery is a topic for sports science. Mental imagery is the representation of sensory information in the absence of a direct physical stimulus. In Sports Science, mental imagery requires the athlete to envision themselves in an environment and doing a particular activity using the five senses.
Mental imagery can be used to make an athlete familiar with the competition venue. It helps athletes refocus and help them get back on track. It motivates athletes to see success and perform correctly.
Is Behavioral Anxiety a topic for Sports Science?
Yes, Behavioral Anxiety is a topic for Sports Science. In sports, there are many factors that affect an individual to commit mistakes and may lead to poor performance. Anxiety is one of the reasons some athletes still feel tense before a competition despite having intense training.
Anxiety is described as a feeling of unease or nervousness. When a person perceives competition as threatening and responds to it with uneasiness and tension. Most athletes may have felt it way before a competition, which greatly influences their performance.
How to deal with this kind of situation and avoid having anxieties is what sports psychologists study in sports science. When an individual is nervous, they can experience an increase in heart rate, tension, sweating, and trembling.
All of these factors can be hindrances to performing well in any sports activity. Athletes who have experienced behavioral anxiety in any sports competition are likely to lose control of the situation and fail.