Dehydroepiandrosterone (DHEA) supplements have become increasingly popular in recent years for their potential benefits in areas like weight loss, anti-aging, fertility, and more. With so many DHEA supplements now available, it can be tricky to determine which products are actually high quality and worth buying.
This article will provide a definitive guide to the 15 best DHEA supplements for both men and women. We'll explain exactly what DHEA is, why it's used as a supplement, how to choose a quality DHEA product, and provide a ranked list of the top 15 DHEA supplements on the market this year.
By the end, you'll understand what to look for when buying an effective DHEA supplement. You'll also know the top-rated DHEA products for purposes like general health, fertility, libido enhancement, and weight loss. Let's dive in to discovering the best DHEA supplements out there today.
1. Douglas Laboratoires DHEA
Douglas Laboratoires DHEA is an optimal choice for those seeking to restore healthy DHEA levels to support overall wellbeing. This supplement provides 10 mg of pure micronized DHEA in easy-to-absorb capsules for fast uptake. DHEA is the precursor to crucial hormones that tend to decline with age. Replenishing DHEA can benefit immune function, brain health, bone density, metabolism, and more.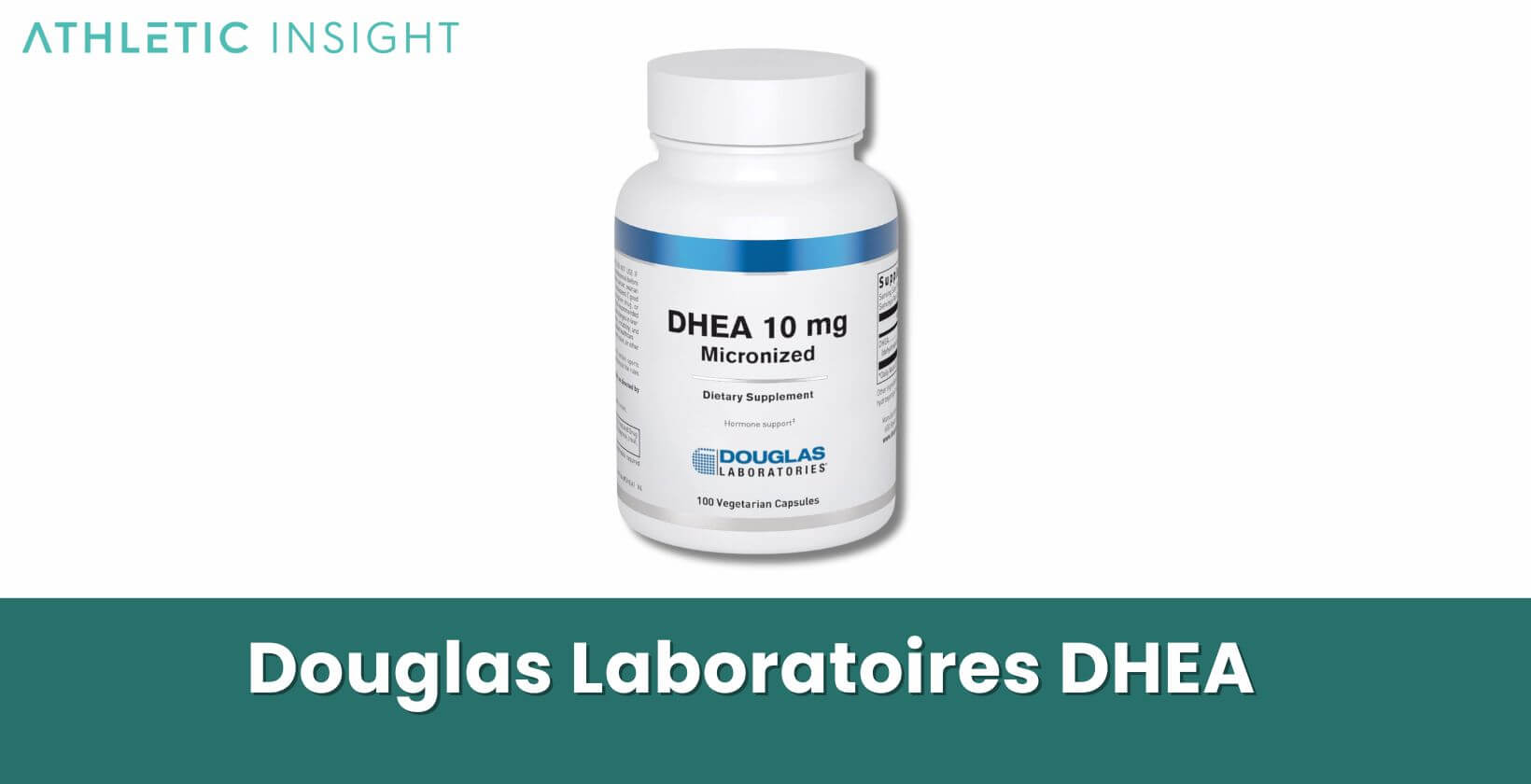 As a hormone supplement, Douglas DHEA is carefully formulated to aid balanced hormone levels for active, healthy lifestyles. It is manufactured in a state-of-the-art facility surpassing GMP standards for unmatched quality and purity. This DHEA supplement is free of GMOs and other questionable ingredients.
With 65 years of nutritional supplement expertise, Douglas Laboratories is a globally trusted brand. Their dedication to developing innovative, science-backed formulas helps healthcare practitioners support patient health and wellness goals. Customers give this high-quality DHEA supplement a 4.7 rating and high marks for improving energy, mental clarity, and vitality.
2. Pure Encapsulations DHEA
Restore youthful hormone levels with Pure Encapsulations DHEA. This premium DHEA supplement provides 25 mg of micronized DHEA for enhanced absorption. DHEA declines with age, leading to issues like low energy, brain fog, and reduced immunity.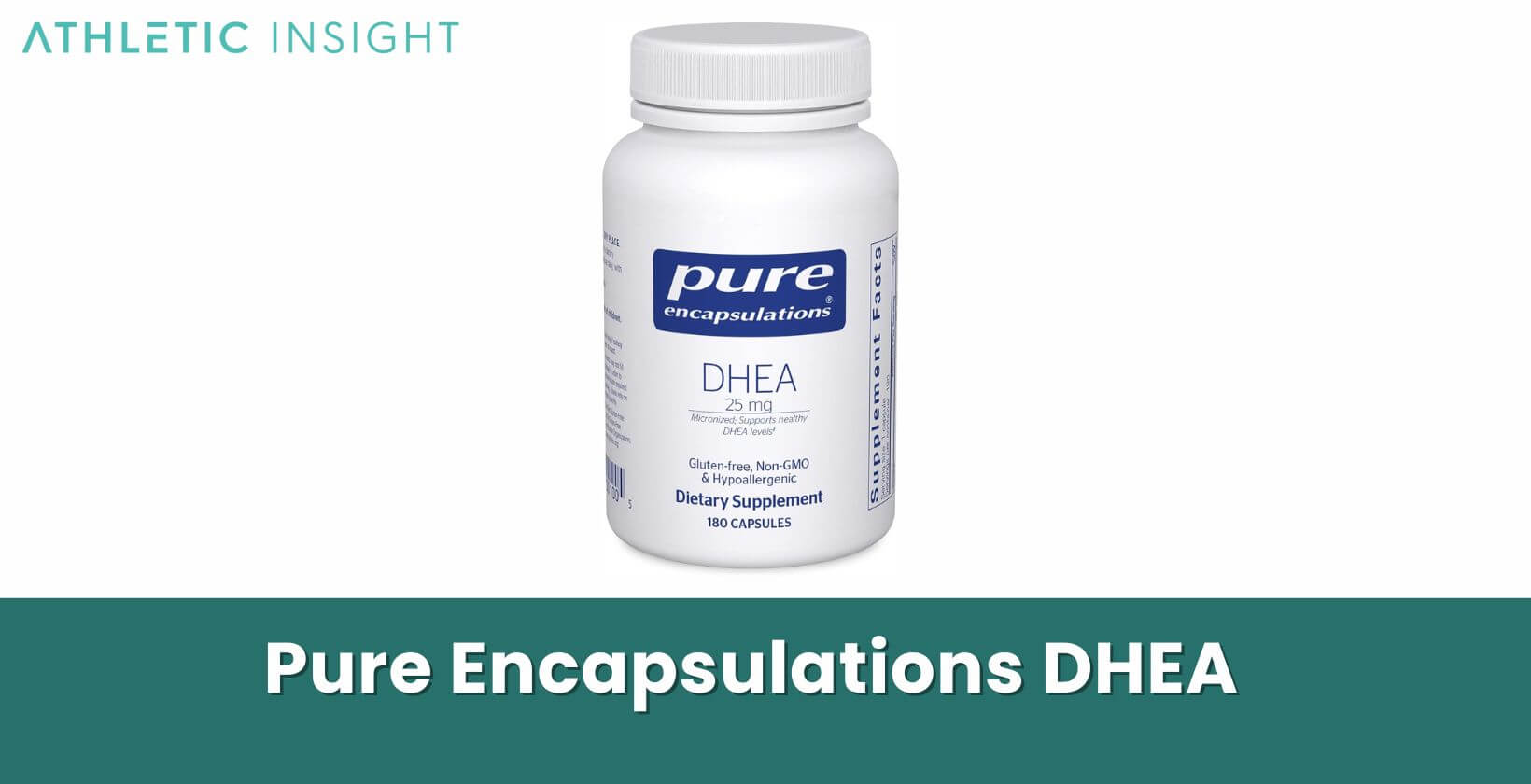 Pure Encapsulations DHEA helps counteract this drop in levels to support healthy metabolic, endocrine, and reproductive function in both women and men. It also promotes calm mood, cognitive health, and balanced fat regulation. Only high-quality ingredients are used, then third-party tested for guaranteed purity and potency.
As a leader in nutritional supplements, Pure Encapsulations adheres to strict quality standards. Their products are free from GMOs, unnecessary additives, and common allergens. Customers consistently rate this DHEA supplement highly for improving energy, well-being, and vitality as they age.
3. Integrative Therapeutic DHEA
Offered by the highly regarded brand Integrative Therapeutics, this DHEA supplement retails for under $12 per 60 count bottle and maintains an excellent 4.7 average rating.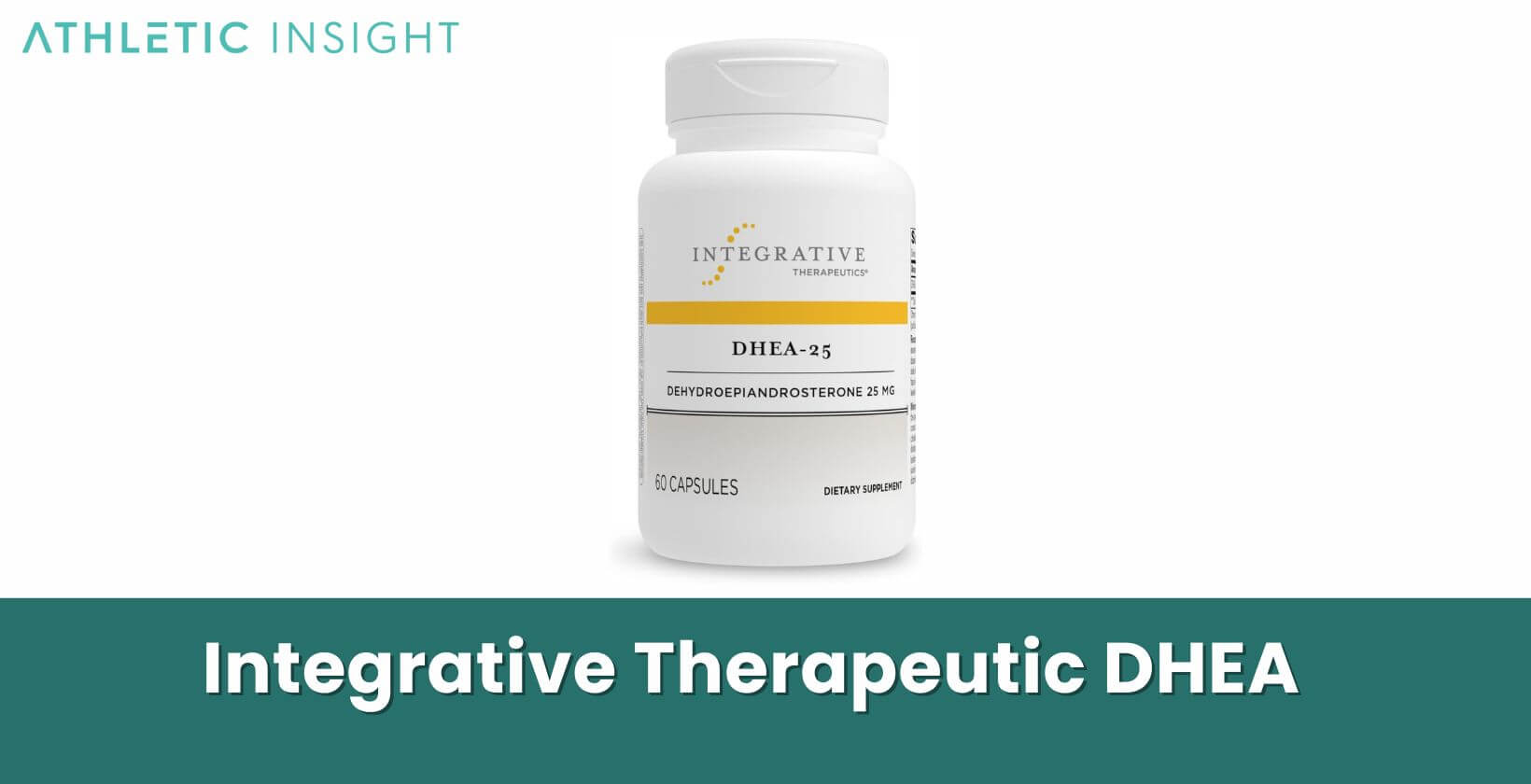 People highlight the pure, high-quality 25 mg DHEA dose, which helps gradually restore depleted levels from aging and stress. The clean, well-tolerated formula is also highly praised by those who have tried more than one DHEA supplement.
Pros of this DHEA include its reputation, effective low dosage, and allergen-free ingredients. No major drawbacks are mentioned, though some may prefer a higher strength.
For gentle yet effective DHEA restoration, Integrative Therapeutics DHEA is a top choice. Its modest dosage and exceptional purity make it ideal for newcomers to DHEA supplementation.
4. We Like Vitamins DHEA
This DHEA supplement from We Like Vitamins provides 200 capsules containing 100 mg DHEA each for a price of $20-25. It has received a 4.6 out of 5 star average rating.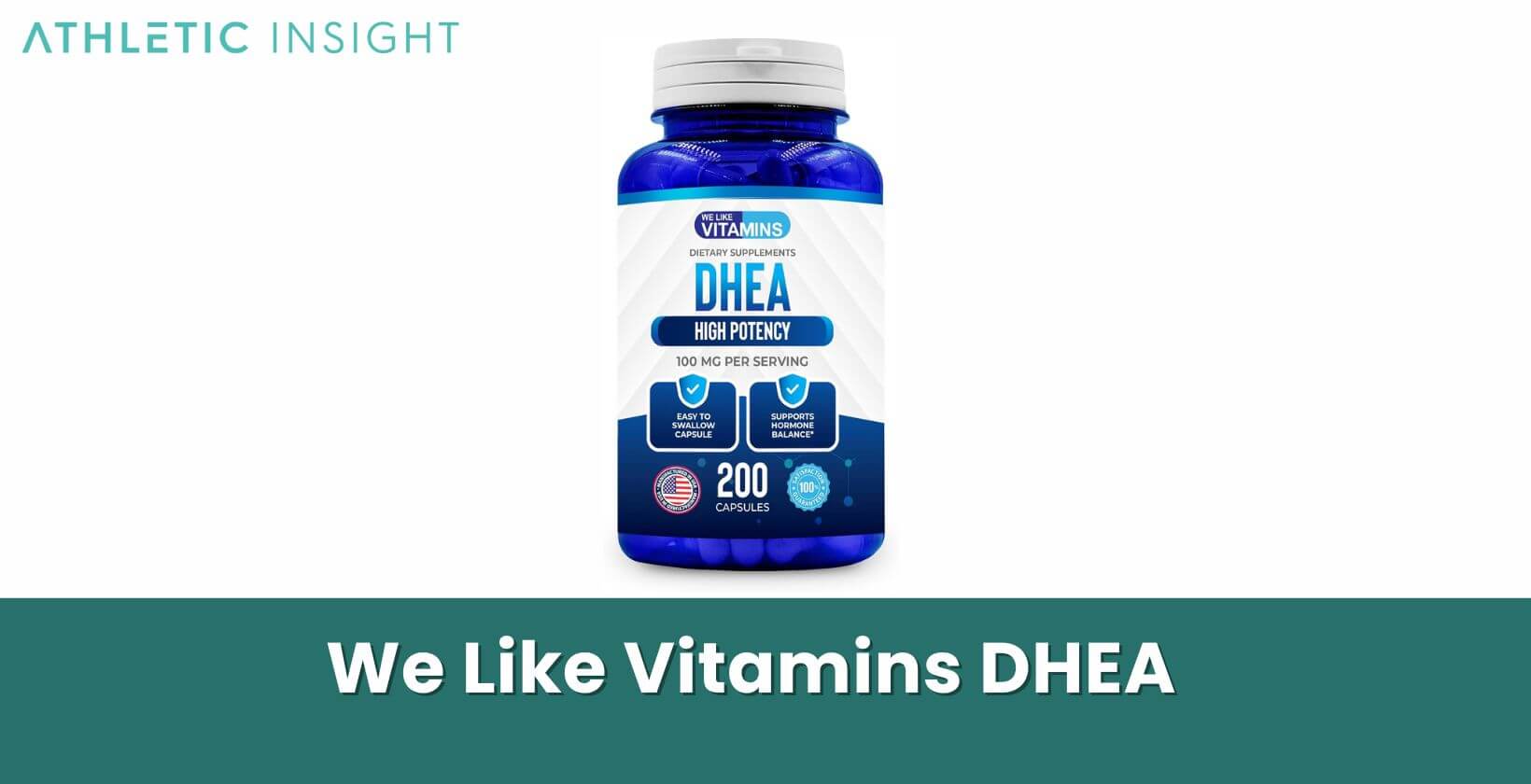 The product offers a 200 day supply per bottle, which some people indicate allows for maximum value and convenience. The 100 mg DHEA dose is noted as being relatively high compared to many competing options.
Potential benefits include the high capsule count per bottle, the purity of the DHEA content, and the overall potency of the formula. Potential drawbacks are that the potency could be excessive for some first-time users.
In summary, this DHEA supplement delivers robust amounts of DHEA at an advantageous price point. The formula may suit those seeking high levels of hormonal support.
5. Natrol DHEA Mood and Stress
From the trusted brand Natrol, this DHEA supplement provides 300 tablets containing 25 mg each for just $20-25. With an excellent 4.5 star rating overall, Natrol DHEA is a top choice for balancing hormones and easing stress.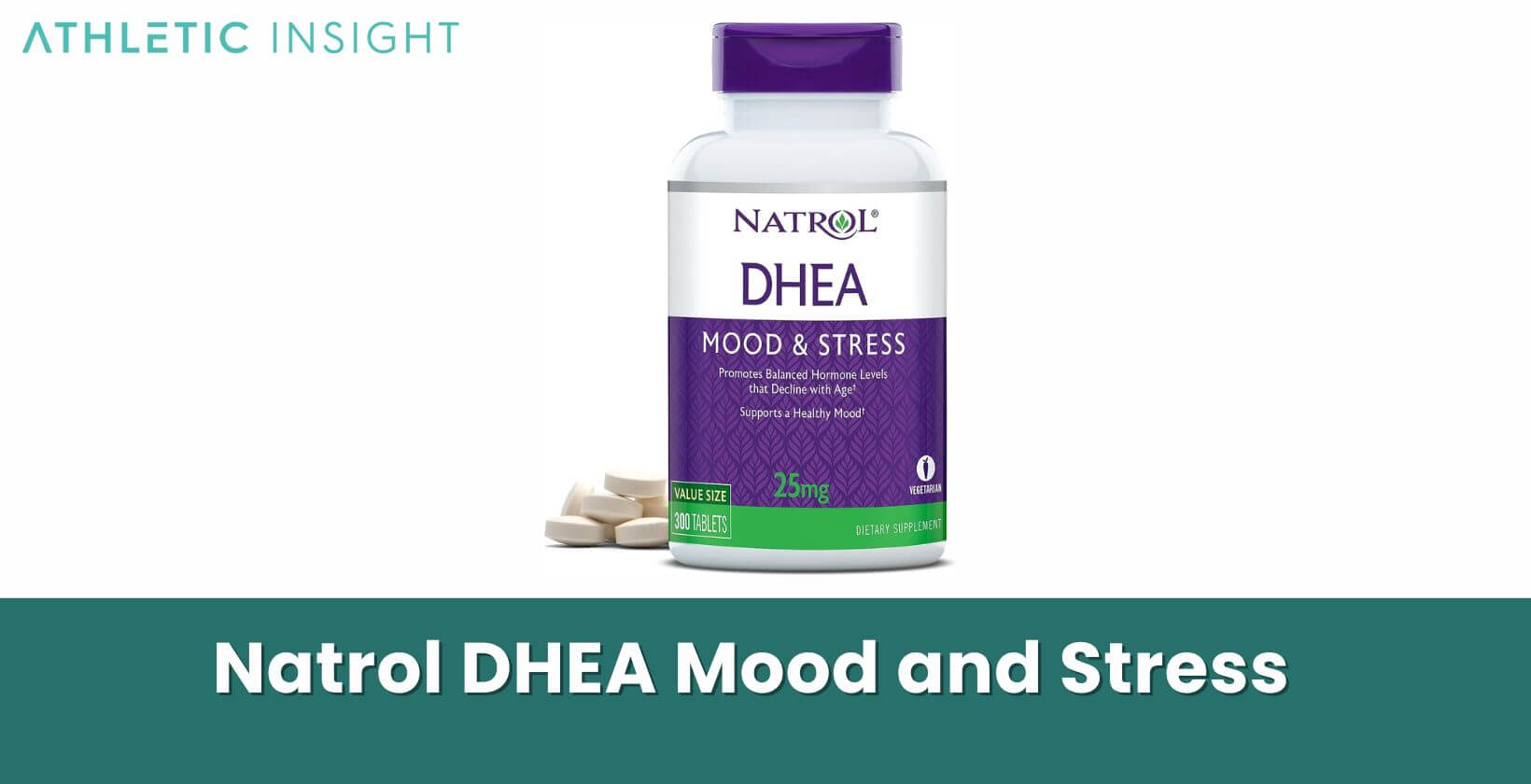 Customers rave about the noticeable mood and energy boost from restoring DHEA levels with just one tablet per day. The generous 300 count bottle also supplies a full year's supply for a very affordable price.
Pros include the brand's reputation, ample dosage for hormonal support, and extremely high ratings for improving mood and vitality. Potential cons are the lower DHEA amount compared to some competitors and lack of third-party testing.
For an inexpensive yet effective option, Natrol DHEA delivers proven results and outstanding value. While not the most potent formula, it provides ample DHEA for rebalancing key hormones in both men and women.
6. Life Extension DHEA
Offered by the trusted anti-aging brand Life Extension, this DHEA supplement retails for under $20 for 60 capsules and has a 4.5 star overall rating.
Customers highlight its ability to restore depleted DHEA levels, supporting energy, cognition, bone health and balanced hormones. The premium ingredients and manufacturing are also touted.
Pros of the formula include its reputation for purity, the noticeable benefits for vitality and wellbeing, and extensive third-party verification. Some note its high cost per capsule as a potential downside.
For those seeking an elite, highly vetted DHEA supplement, Life Extension delivers clinical research-backed results. While pricier than some alternatives, its premier quality formula provides robust hormonal support.
7. Horbaach DHEA
Offered by the supplement experts at Horbaach, this DHEA product retails for under $20 for 200 capsules and maintains an impressive 4.5 star average rating. At this price point, it is an extremely budget friendly option.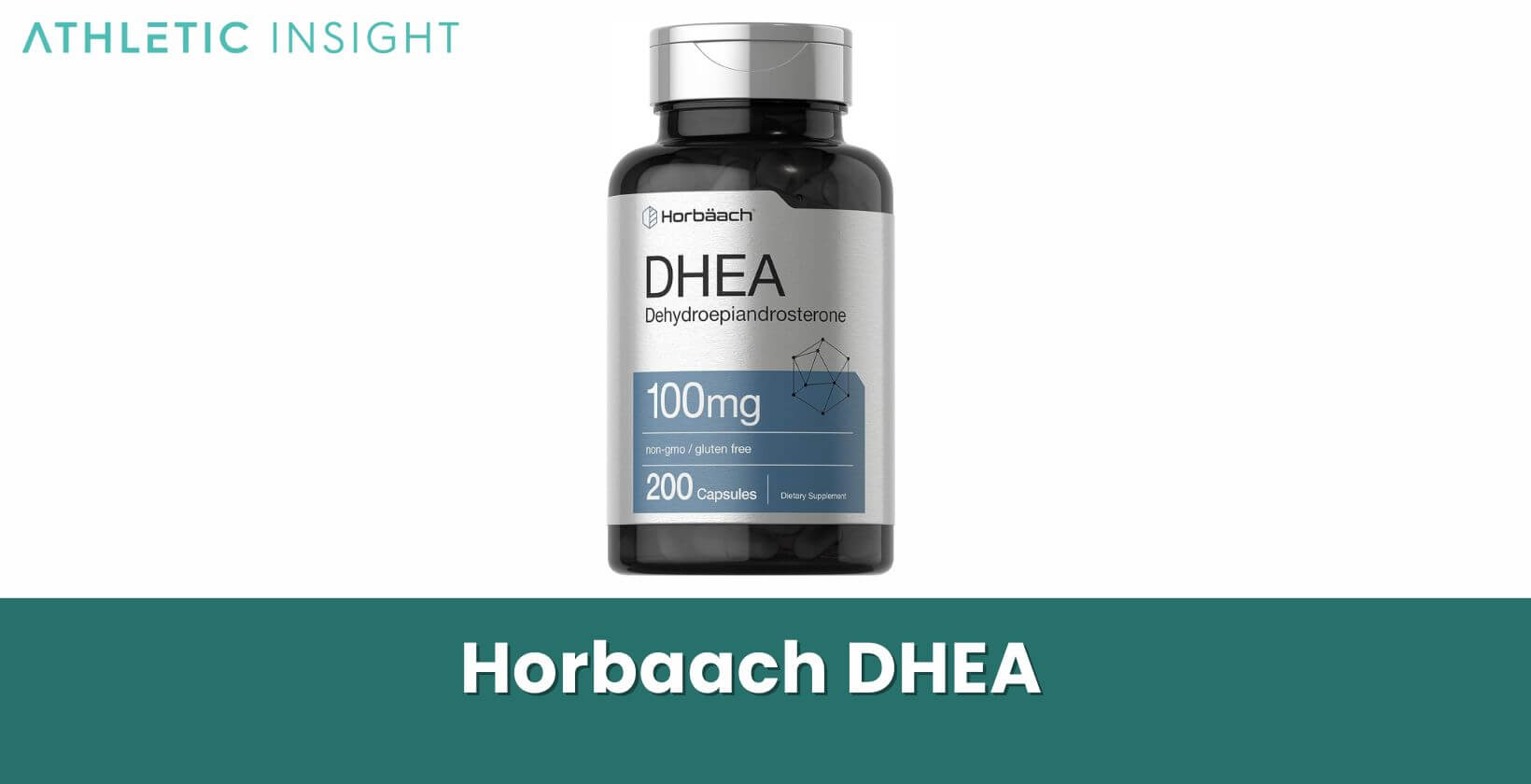 Many people highlight the generous 100 mg DHEA dose per capsule, resulting in powerful hormonal balancing effects. The brand's reputation for purity and potency is also well regarded.
Pros of this formula include its very high potency DHEA content, the quick-release capsules for fast action, and Horbaach's rigorous manufacturing standards. No major drawbacks are reported.
For a maximum strength DHEA boost with complete confidence in the quality, Horbaach delivers. Backed by extensive laboratory testing, this premier formula provides robust support on all fronts.
8. aSquared Nutrition DHEA Maximum Strength
Restore your vitality with aSquared Nutrition Maximum Strength DHEA. This premium supplement provides a powerful 100 mg dose to replenish declining DHEA levels. DHEA peaks in your 20s then drops off, leading to issues like low energy, poor libido, and hormonal imbalance.
With 200 capsules containing 100 mg DHEA, aSquared offers a very high potency formula to optimize DHEA status. Just 1 capsule per day can restore youthful hormone levels to boost metabolism, libido, brain function, mood and immunity. It's effective for both men and women.
Made in the USA following strict GMP standards, aSquared DHEA delivers superior quality at the best value. Most competitors only provide 25 or 50 mg doses. This maximum strength formula offers a complete 200-day supply or 100 days at the maximum dose.
People consistently rate aSquared supplements highly for their pure, potent formulas that get results. The company offers an extensive product line of top-quality nutritional supplements. Try their DHEA risk-free with a 30 day money back guarantee.
9. Havasu Nutrition DHEA
Counteract age-related hormone decline with Havasu Nutrition DHEA. This top-rated supplement provides 50 mg of DHEA to restore youthful levels that start dropping after age 25. Declining DHEA leads to issues like low energy, brain fog, and hormonal imbalance.
Havasu DHEA facilitates healthy, balanced hormones to promote vitality, mental clarity, and positive mood in both men and women. Since we can't obtain DHEA from food, supplementation is vital for healthy aging. Customers of the product report feeling an energy boost and renewed zest for life.
Made in the USA, Havasu DHEA contains no preservatives, chemicals or sugars, just pure, high-quality DHEA. Each batch undergoes third-party testing to verify what's on the label matches what's in the bottle. Reclaim your youthful vim and vigor with this proven DHEA supplement.
10. Sheer Strength SheerHealth DHEA Extra Strength
Sheer Strength DHEA delivers extra strength support for active, aging men. Replenish declining DHEA levels to keep doing what you do best, longer and stronger. With a 4.3 rating, this DHEA supplement is an optimal choice at under $0.50 per capsule.
This maximum strength DHEA helps prolong your prime as you combat natural aging. Feel sharper, more energetic, and physically on point to perform at home, work and gym. DHEA supports memory, alertness and stamina so you can excel in all aspects of life.
Made in the USA, Sheer Strength DHEA contains 100 mg of pure, potent DHEA in each vegan capsule. It has zero binders, fillers or artificial ingredients – just clean, high-quality DHEA to nurture your mind and body. Lead by example and show your family the power of caring for yourself with this premier supplement.
11. NatureBell DHEA
From the reputable brand Zhou Nutrition, this top-rated DHEA supplement currently costs $16.99 for 60 capsules. With over 5,000 reviews, it has a 4.3 out of 5 star average rating on Amazon.
Many have noted the pure, high-quality DHEA at an effective 50mg dose for rebalancing hormonal levels as a key benefit. They also emphasize the rigorous manufacturing standards ensuring its safety and efficacy.
Pros of Zhou DHEA include its strong reputation for purity and potency, the noticeable energy and mood boost it provides, and its ability to help aging men and women regain hormonal balance. Some cons are its high price per dose compared to competitors, and a few people experienced mild acne.
Overall, this well-reviewed DHEA supplement delivers proven rejuvenating effects thanks to its first-rate formula you can trust from Zhou Nutrition. If your budget allows, it's a top choice for restoring peak DHEA status.
12. Zhou DHEA Hormonal Balance Formula
Restore your vitality and tap into healthy aging with Zhou DHEA. This top-rated supplement provides 50 mg of pure DHEA to replenish declining levels as you get older. With a humble 4.3 rating, and 60 capsules, this budget friendly DHEA supplement is a great option.
Zhou DHEA helps counteract this natural decline to support optimal DHEA status for both men and women. Benefits include elevated mood, mental clarity, vitality, and overall wellbeing. Since we can't get DHEA from foods, Zhou's high-quality supplement is essential for maintaining healthy DHEA as you age.
Zhou uses only premium ingredients in a GMP facility. Each batch undergoes rigorous testing for identity, purity, strength and composition. You can trust Zhou DHEA to deliver the accurate, high-potency formula shown on the label. Some even confirm this DHEA supplement helps restore hormonal balance, energy and mental sharpness as they age.
13. Fertinatal Micronized DHEA
From the respected fertility brand Fertinatal, this DHEA supplement provides 25 mg capsules at $80 for 84 capsules. With a 4.1 out of 5 star rating, Fertinatal DHEA is a top choice for supporting female fertility and reproductive health.
Customers mention its premium pharmaceutical-grade DHEA content and impressive 75 mg daily dose when taking the recommended 3 capsules. Developed alongside the renowned Center for Human Reproduction, Fertinatal's formula is backed by fertility research.
Pros of this micronized DHEA include its high quality plant-derived DHEA, clean ingredients, and strong reputation for purity and efficacy. Potential cons are the high price point and low capsule count compared to competitors.
For women seeking serious fertility support, Fertinatal DHEA delivers an elite clinical-grade formula you can trust. While expensive, it provides proven benefits thanks to expertise from fertility medicine leaders.
What is a DHEA Supplement?
DHEA stands for dehydroepiandrosterone, which is a natural steroid hormone produced in the adrenal glands and, to a lesser degree, in the testes and ovaries. DHEA production peaks in early adulthood and then steadily declines with age. DHEA supplements are manufactured from diosgenin, a plant-derived precursor molecule that can be converted into DHEA in the laboratory.
DHEA supplements provide an exogenous source of this hormone to potentially help raise declining levels that occur as we get older. DHEA supplements come in capsule and powder forms to be taken orally. Popular supplement doses range from 25-100 mg per day, although up to 200 mg may be used under medical supervision.
What is the importance of a DHEA Supplement?
Taking a DHEA supplement can be important because this hormone is involved in a variety of biological functions. DHEA helps regulate immune system activity, serves as a precursor to sex hormones like testosterone and estrogen, and helps balance cortisol levels.
Some research suggests DHEA has anti-aging effects by protecting tissues, improving mood and mental performance, boosting libido, building bone mass, and aiding weight loss. DHEA levels decline up to 80% from peak by age 70, making supplementation more potentially beneficial.
How to choose a DHEA Supplement?
When choosing a DHEA supplement, it's important to select a high-quality product from a reputable manufacturer. The supplement should contain micronized DHEA for better absorption. Third-party testing for purity and potency verification is ideal. The DHEA dosage can be tailored based on your age and intended effects.
For example, a 25 mg dose may be adequate for general wellness in middle age, while 50-100 mg doses are more common for anti-aging and sexual health. Read supplement reviews and avoid products with unnecessary fillers. A physician can help determine the right DHEA dosage for your needs.
What is the best-rated DHEA Supplement?
Zhou Nutrition DHEA is among the top-rated DHEA supplements. It contains 50 mg of micronized DHEA to support healthy hormone balance. This supplement is verified by a third-party lab to ensure its identity, purity, strength, and composition.
Zhou DHEA has over 8,000 positive reviews averaging 4.5 out of 5 stars. Customers report excellent results for increased energy, libido, and improved well-being from this high quality supplement.
What is the best DHEA Supplement for Men?
The best DHEA supplement for men is Performance Lab DHEA. This supplement provides 50 mg of premium grade DHEA delivered in an easy-to-absorb form called microbeads. It's encapsulated alongside a probiotic enzyme blend for enhanced bioavailability.
Performance Lab DHEA is certified clean for sport and manufactured in a GMP facility. Men find it boosts strength, energy, stamina, and sex drive naturally without side effects.
What is the best DHEA Supplement for Women?
For women, Zhou Nutrition DHEA 50 mg provides the top DHEA supplement. It's made with premium micronized DHEA to support hormone balance, well-being, and vitality in females.
This research-backed dose is ideal for women who are middle-aged and beyond when DHEA production starts to decline. Zhou DHEA receives rave reviews from women reporting benefits like elevated mood, fat loss, and restored libido from this high quality supplement.
What is the best DHEA Supplement for Fertility?
The top rated DHEA fertility supplement is Fairhaven Health DHEA 25 mg. This low dose DHEA is optimal for supporting reproductive health in both men and women. It may help improve egg quality and ovarian response in women and increase sperm count and motility in men.
Fairhaven Health DHEA is physician-reviewed and specifically formulated to enhance fertility without side effects. The 25 mg dose has been shown in studies to benefit female fertility without excessively raising testosterone.
What is the best DHEA Supplement for Libido?
For a libido boost, Zhou Nutrition DHEA 50 mg is the premier DHEA supplement. DHEA is a precursor to sex hormones like testosterone, which tends to lift libido. The 50 mg dose elevates DHEA to optimal levels to enhance sex drive and performance.
User reviews consistently cite soaring libido as a benefit from taking this high quality DHEA supplement. Both men and women experience a surge in sexual desire and energy from restoring their DHEA to youthful levels.
What is the best DHEA Supplement for Weight Loss?
The top DHEA supplement for supporting weight loss is BulkSupplements Pure DHEA Powder. As a powder, it offers very flexible dosing to individualize based on your needs. DHEA assists weight loss through mechanisms like regulating cortisol and boosting metabolism.
This pure, lab-tested DHEA powder can be taken in doses of 100-200 mg per day to amplify fat burning effects. People mixing it in shakes or smoothies report excellent weight loss results from this quality bulk DHEA supplement.
What is the best 25 mg DHEA Supplement?
For a high quality low dose DHEA supplement, Pure Encapsulation DHEA 25 mg is the premier choice today. This micronized DHEA provides all the benefits of DHEA restoration at a milder 25 mg dose.
Those looking for subtle hormone balancing effects without elevating testosterone too high find this the perfect strength. Pure Encapsulation DHEA is lab tested for guaranteed purity and potency at this popular 25 mg dosage.
What is the best 50 mg DHEA Supplement?
Zhou Nutrition DHEA 50 mg stands as the best DHEA supplement at the 50 mg dose. 50 mg provides the strong DHEA boost preferred for benefits like anti-aging, vitality, and sexual enhancement in both men and women.
With micronized DHEA for optimal absorption, lab testing for guaranteed quality, and thousands of positive reviews, this supplement clearly delivers the premier 50 mg DHEA supplement results on the market.
What is the effect of DHEA supplements on the body?
DHEA supplements can have a variety of beneficial effects on the body when used properly and at the right dosages. DHEA functions as a precursor to male and female sex hormones, so it can help restore low testosterone and estrogen levels that occur with age.
This hormone balancing effect of DHEA can improve energy, libido, and sexual performance. DHEA also plays diverse roles like regulating immunity, mood, bone density, muscle mass, and metabolism. Supplementing DHEA may enhance these functions that can decline with aging.
How much of a DHEA Supplement is recommended daily?
The recommended daily dose of a DHEA supplement depends on your age and health goals, but typical dosing ranges from 25-100 mg per day. For adults under 40, 25-50 mg is common. Those over 40 may use 50-100 mg for more robust anti-aging effects.
Doses over 50 mg are not recommended for women concerned about excess testosterone. Always start low at 25 mg and increase gradually as needed. Never exceed 100 mg DHEA daily without medical supervision.
How quickly does a DHEA Supplement work?
The effects of DHEA supplementation are dose-dependent, meaning larger doses act more quickly and potently. Most people notice some effects within two weeks at doses over 50 mg per day. Lower doses may take four to eight weeks to exert their maximum benefits.
However, DHEA's effects accumulate with consistent use over months. To maintain benefits, it's best to take DHEA supplements long-term rather than cycling on and off.
Does a DHEA Supplement act like steroids?
No, DHEA supplements do not act like anabolic steroids in the body. DHEA is a natural precursor to testosterone and estrogen, but it has modest effects compared to steroids.
Even at high doses, DHEA will not cause dramatic muscle growth or strength gains like true steroids. It may help moderately increase testosterone levels to offer some mild steroid-like effects.
Can DHEA cause anxiety?
Yes, in some cases, DHEA supplements may cause anxiety, agitation, or restless sleep due to its natural stimulant effects. These side effects are usually only seen at higher doses above 100 mg per day. To avoid anxiety symptoms, start with a low DHEA dose like 25 mg and increase slowly. Reduce your dose if anxiety develops and avoid taking DHEA at night which could disrupt sleep.
In addition to trying to reduce symptoms, you can try anxiety supplements that may help offset some of these symptoms. Be sure to consult with your doctor beforehand.
Does a DHEA Supplement boosts Testosterone?
Yes, DHEA supplements can help modestly increase testosterone levels because DHEA serves as a precursor to testosterone synthesis in the body. However, the boost in total and free testosterone is generally mild.
Studies show DHEA doses of 50-100 mg per day may increase testosterone 15-25% on average. This elevation can help counteract declining testosterone in older adults of both sexes.
Does a DHEA Supplement improve Metabolism?
Yes, research shows supplemental DHEA may enhance resting metabolic rate and fat burning. This is believed to occur through DHEA's effects on cellular energy production, body composition, and utilization of fat for fuel.
A randomized trial found 100 mg daily of DHEA significantly increased metabolism and promoted modest fat loss in both men and women. So yes, DHEA can improve metabolism to support weight management.
Where to buy DHEA Supplements?
DHEA supplements can be purchased over the counter without a prescription at drug stores, health stores like GNC, supplement retailers such as Vitamin Shoppe, and online marketplaces like Amazon.
Buying directly from reputable supplement companies online will offer the freshest, highest quality DHEA products. Look for brands with third-party testing and excellent customer reviews.
Can you buy DHEA Supplement over the counter?
Yes, DHEA supplements are available over the counter in the United States without requiring a prescription. DHEA is classified as a dietary supplement rather than a drug.
Most pharmacies, supermarkets, and stores selling vitamins will carry DHEA in doses like 25, 50, and sometimes up to 100 mg. Larger doses may require purchase from specialty supplement suppliers online.
What type of Diet can DHEA Supplement be incorporated?
DHEA supplements can be incorporated into any type of diet, from high protein to plant-based. Because DHEA is fat-soluble, it may be best absorbed when taken with a meal containing healthy fats. Some DHEA capsules are in oil for enhanced bioavailability. DHEA powders can easily be mixed into smoothies containing oils like coconut, olive, or avocado to optimize absorption.