Minerals, an integral part of the world's natural resources, play a significant role in human health and nutrition. From essential physiological functions to the regulation of various bodily processes, minerals are critical components that often go overlooked in dietary considerations. This comprehensive guide delves into the realm of minerals, exploring their definition, function, types, and examples, with particular emphasis on their implications for human health.
What is a Mineral?
A mineral is a naturally occurring, inorganic substance with a definite chemical composition and an ordered atomic structure. While they are typically solid and stable at room temperature, exceptions to these characteristics exist. Minerals exhibit distinct physical properties, including hardness, luster, color, streak, and crystal form, which aid in their identification. Chemically, they show various behaviors such as reactivity with acids or magnetism. It's worth noting that minerals differ from rocks, as rocks are aggregates of one or more minerals, and can also contain organic material.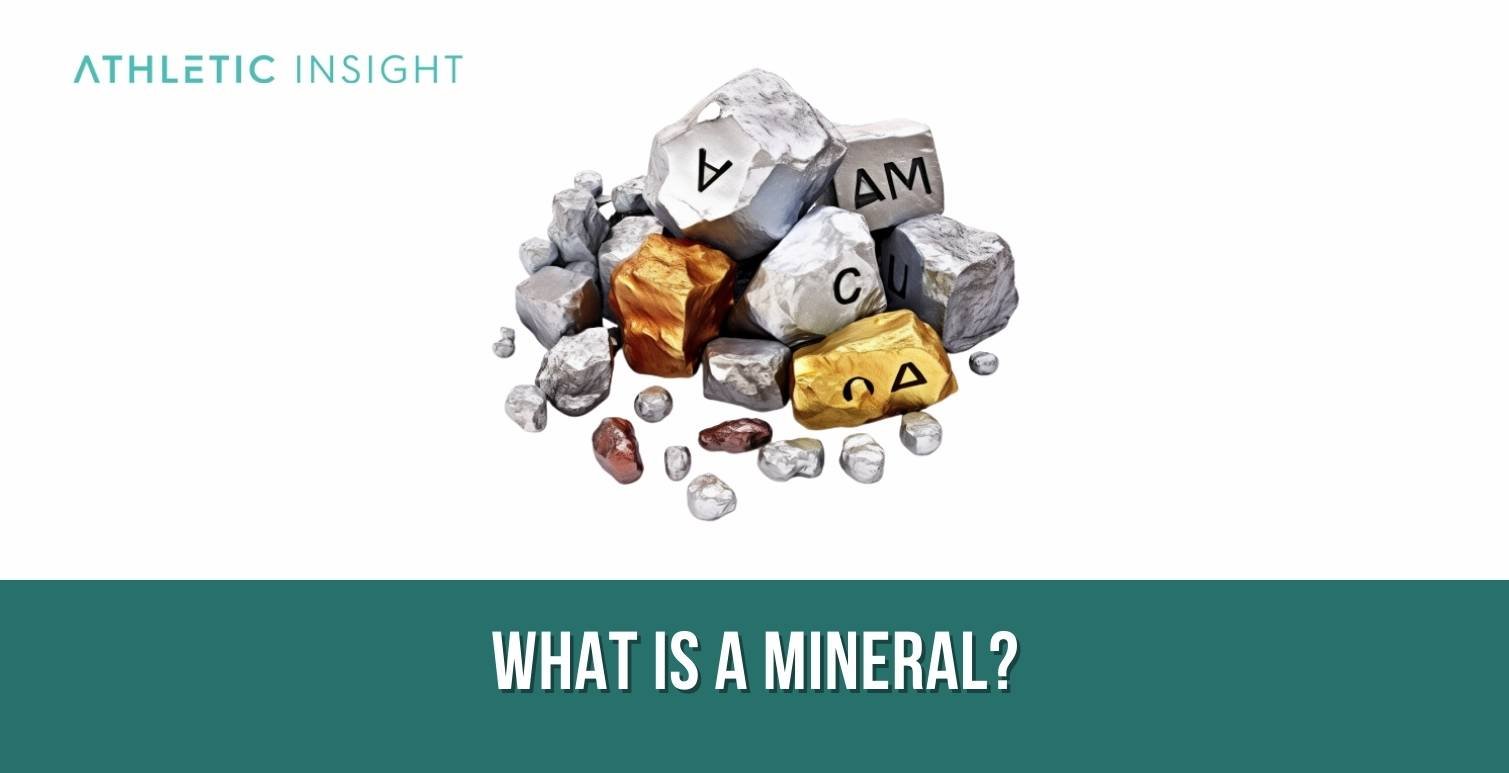 What is the importance of Minerals?
Minerals serve an indispensable role in human health and nutrition. These essential nutrients function as co-factors for enzyme reactions, maintaining the pace of metabolic processes and ensuring proper body functionality. Minerals contribute to the structure of body tissues and help maintain fluid balance, nerve conduction, and muscle contractions. A deficiency or imbalance of these crucial nutrients can lead to various health complications.
What is the functions of Minerals in the Body?
Minerals function in numerous capacities within the human body. They help in the formation of bones and teeth, participate in muscle function and nerve transmission, balance fluids, and aid in energy production. Furthermore, they are involved in the formation of blood cells, hormones, and other biochemicals. Each mineral, depending on its type and quantity, plays a distinct role in maintaining optimal health.
What are the 2 kinds of Minerals?
Minerals are broadly classified into two categories: macrominerals and trace minerals. These classifications are based on the amount required by the human body.
Macrominerals
Trace Minerals
1. Macrominerals
Macrominerals, also known as major minerals, are required in larger amounts in the human diet. These include calcium, phosphorus, magnesium, sodium, potassium, chloride, and sulfur. Macrominerals contribute to the body's structure and help maintain normal heart rhythm, muscle contractility, neural conductivity, and acid-base balance.
2. Trace Minerals
Trace minerals, also known as micro minerals, are required in smaller amounts, yet are still essential for various bodily functions. These include iron, manganese, copper, iodine, zinc, cobalt, fluoride, and selenium. Trace minerals support diverse functions such as oxygen transport, energy production, immune defense, and blood clotting.
What are some examples of Minerals?
There are numerous minerals, each with a specific role and function in the body. The nine most popular minerals include Calcium, Magnesium, Potassium, Sodium, Phosphorus, Iron, Zinc, Copper, and Manganese.
Calcium
Magnesium
Potassium
Sodium
Phosphorus
Iron
Zinc
Copper
Manganese
1. Calcium
Calcium, the most abundant mineral in the body, plays a pivotal role in bone and teeth formation, blood clotting, nerve transmission, and muscle contraction. It can be found in foods like dairy products, dark green leafy vegetables, and fortified foods. The recommended intake of calcium varies with age and gender. Benefits of calcium include strong bones and teeth and a reduced risk of osteoporosis, while potential risks include kidney stones and impaired absorption of other minerals when consumed
2. Magnesium
Magnesium participates in over 300 enzymatic reactions in the human body. It plays a vital role in muscle and nerve function, blood sugar control, and blood pressure regulation. Magnesium can be sourced from foods such as nuts, seeds, whole grains, and green leafy vegetables. Adequate intake of magnesium is crucial for optimal health, with benefits such as improved bone health and regulated blood sugar levels. Conversely, excessive intake may lead to diarrhea, nausea, and abdominal cramping.
3. Potassium
Potassium is a key player in nerve transmission, muscle contraction, and fluid balance. It is present in a variety of foods, including fruits like bananas and oranges, vegetables, lean meats, and whole grains. Adequate potassium intake supports cardiovascular health and bone strength. Overconsumption, however, may lead to hyperkalemia, a condition characterized by muscle weakness and heart rhythm disturbances.
4. Sodium
Sodium, typically encountered in the form of table salt, is indispensable for maintaining fluid balance, nerve transmission, and muscle contraction. It is abundantly present in processed foods, making its overconsumption a common concern. Moderate sodium intake supports fluid balance and nerve function, while excess intake can contribute to hypertension and heart disease.
5. Phosphorus
Phosphorus plays an essential role in bone and teeth formation, energy production, and cell membrane integrity. It is widely available in food sources such as meat, dairy products, and whole grains. Adequate phosphorus intake supports bone health, but excessive intake may lead to diarrhea and calcification (hardening) of organs and soft tissue.
6. Iron
Iron is a critical component of hemoglobin, the protein in red blood cells that carries oxygen throughout the body. Dietary sources of iron include meat, seafood, poultry, and fortified cereals. Adequate iron intake is essential for preventing iron-deficiency anemia, a common condition characterized by fatigue and weakness. However, excessive iron can result in constipation, nausea, and can potentially damage organs.
7. Zinc
Zinc is involved in numerous aspects of cellular metabolism, playing a vital role in protein synthesis, immune function, wound healing, and DNA synthesis. Zinc can be obtained from meat, shellfish, legumes, and seeds. While sufficient zinc intake is vital for growth, immunity, and wound healing, excessive zinc can lead to gastrointestinal distress and interfere with copper absorption
8. Copper
Belonging to the list of essential trace minerals, copper plays a significant role in maintaining robust health. It contributes to the proper functioning of the immune system, bone health, and red blood cell production. Naturally, copper is present in a variety of foods including seafood, organ meats, nuts and seeds, wheat-bran cereals, and whole-grain products.
The Recommended Daily Intake (RDI) for copper is 900 mcg per day for adults. The benefits of copper extend to collagen production, iron absorption, and energy creation. Despite its importance, overconsumption of copper may lead to toxicity resulting in liver damage or kidney disease.
9. Manganese
Manganese is a trace mineral that plays a role in several physiological processes. It assists in the formation of connective tissues, bones, blood-clotting factors, and sex hormones. Manganese is abundant in whole grains, legumes, and nuts. For adults, the Recommended Daily Intake (RDI) varies between 1.8 – 2.3 mg.
The benefits of the manganese mineral includes a pivotal role in metabolizing carbohydrates, amino acids, and cholesterol. However, excessive intake of manganese may lead to neurological problems and interfere with the absorption of other minerals.
How can Sports Athletes benefit from Minerals?
Minerals are paramount in the world of sports nutrition, having a substantial impact on athletes' performance and recovery. They play a crucial role in energy production, oxygen transport, bone health, and fluid balance – all of which are important for optimal athletic performance.
Do Minerals help improve Sports Performance?
Yes, minerals can significantly enhance sports performance. By aiding in energy production, improving oxygen transportation, and maintaining the electrolyte balance, minerals help athletes optimize their performance, resist fatigue, and speed up recovery.
How Do Minerals improve an Athlete's Diet?
Minerals contribute significantly to an athlete's diet plan by supporting energy production and promoting overall health. A well-balanced intake of minerals helps to maintain muscle function, support the immune system, and enhance the absorption of other nutrients, which are critical for athletic performance and recovery.
Do Minerals strengthens muscle?
Yes, minerals do play a role in strengthening muscles. Certain minerals such as calcium and magnesium are crucial for muscle contraction and relaxation. Others like phosphorus and sulfur are part of the structural framework of muscles. Maintaining optimal levels of these minerals can help enhance muscle strength and function, which is particularly beneficial for athletes.