The body constantly undergo complex metabolic processes that maintain overall health and vitality. One such process is catabolism, which plays a critical role in energy production, waste elimination, and body maintenance. This article covers the definition, workings, importance, types, and stages of catabolism, highlighting the significance of a catabolic reaction in various physiological contexts.
What is Catabolism?
Catabolism is the set of metabolic processes that break down large molecules into smaller units, releasing energy in the process. These energy-yielding reactions enable cells to carry out their vital functions, such as growth, repair, and maintenance. Catabolism is the converse of anabolism, which involves the synthesis of complex molecules from simpler precursors.
How does Catabolism work?
Catabolism functions through a series of enzymatic reactions that dismantle complex biomolecules, such as carbohydrates, lipids, proteins, and nucleic acids. The resulting smaller molecules are then oxidized, producing energy in the form of adenosine triphosphate (ATP). This energy currency is subsequently employed in various cellular activities, sustaining overall cellular metabolism and ensuring optimal organismal functionality.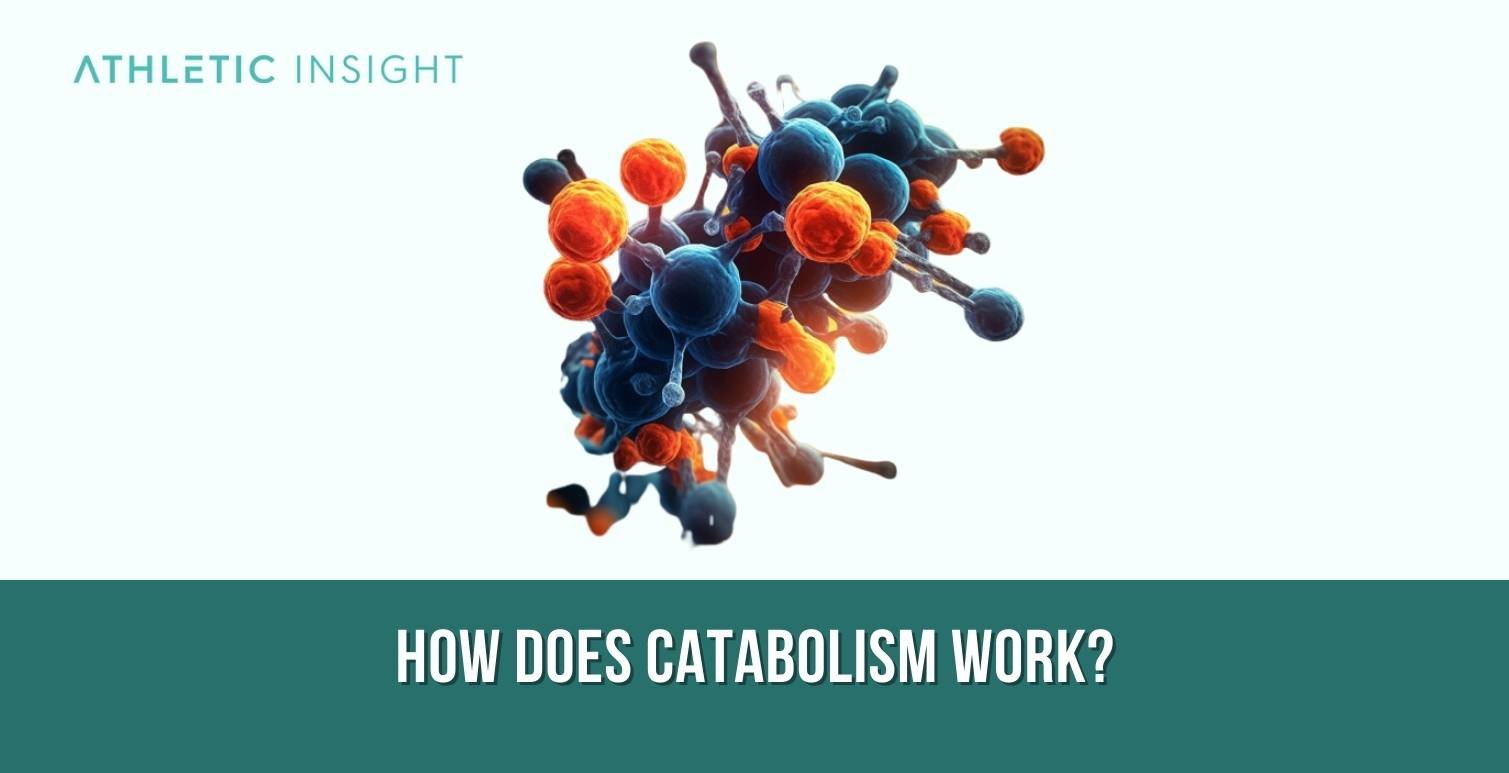 What is the importance of Catabolism?
Catabolism is essential for maintaining cellular and organismal homeostasis, as it serves several key functions. These include providing a steady energy supply, recycling cellular components, eliminating waste products, and aiding in the regulation of metabolic pathways. Catabolism is also indispensable for physiological adaptations to various stressors, such as fasting, exercise, and disease states.
How does Catabolism differ from Anabolism?
While catabolism is the process of breaking down complex molecules into simpler units, anabolism involves the synthesis of complex molecules from simpler precursors. Catabolism is energy-releasing, whereas anabolism is energy-consuming. Together, these complementary processes constitute metabolism, the sum of all chemical reactions occurring within a living organism.
How does Catabolism relate to Metabolism?
Catabolism constitutes a critical component of metabolism, providing the necessary energy for various cellular processes. By breaking down large molecules into smaller units and releasing energy, catabolism fuels the energy-consuming anabolic reactions, maintaining a balance between energy production and expenditure. This interplay between catabolism and anabolism ensures cellular homeostasis and overall organismal health.
What are the different types of Catabolism?
Catabolism encompasses five sub-processes, including Carbohydrate Catabolism, Lipid Catabolism, Protein Catabolism, Nucleic Acid Catabolism, and Xenobiotic Catabolism.
Carbohydrate Catabolism
Lipid Catabolism
Protein Catabolism
Nucleic Acid Catabolism
Xenobiotic Catabolism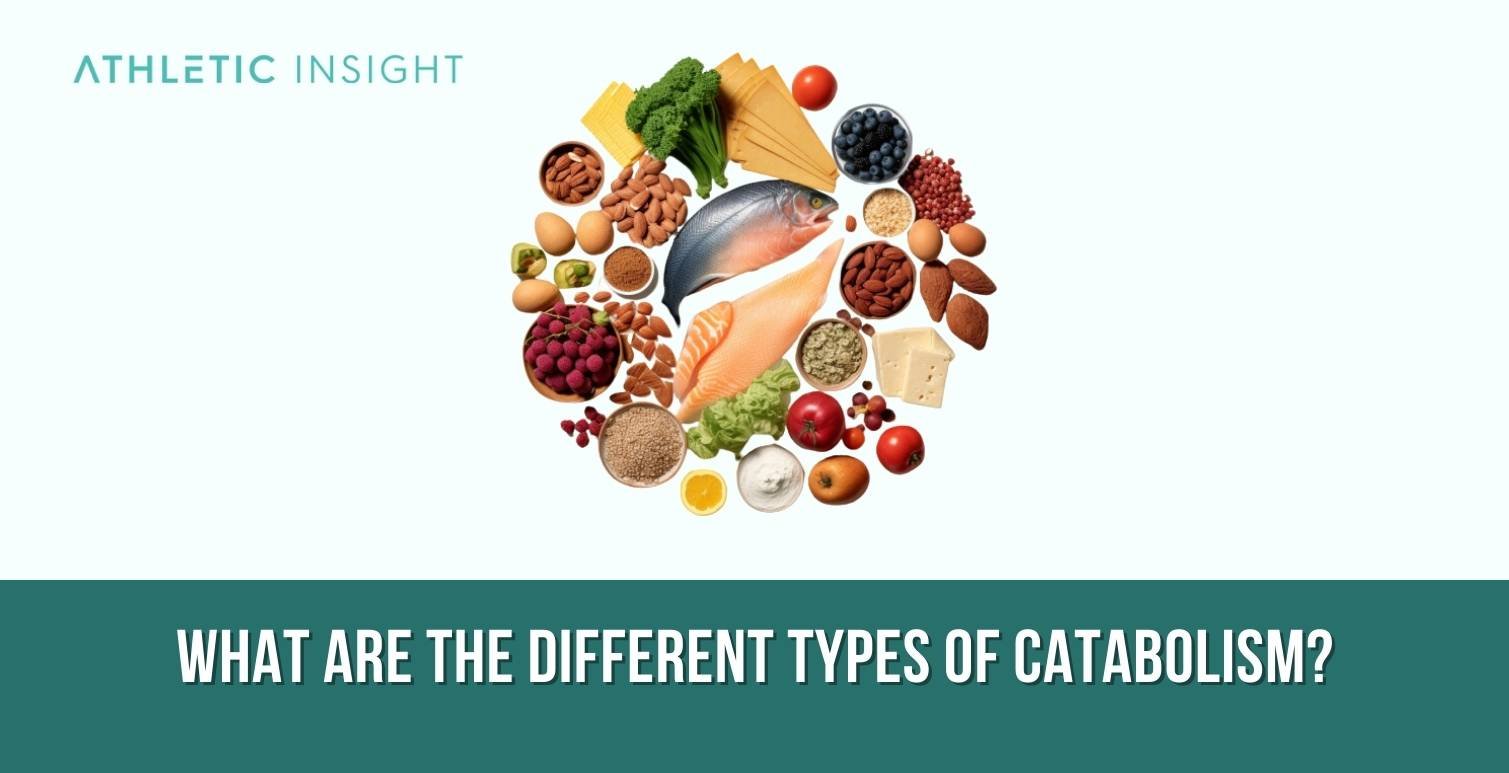 1. Carbohydrate Catabolism
Carbohydrate catabolism refers to the breakdown of carbohydrates, primarily glucose, into energy. The primary pathway is glycolysis, which converts glucose into pyruvate. Pyruvate can then enter the citric acid cycle and oxidative phosphorylation, ultimately generating ATP for cellular use.
2. Lipid Catabolism
Lipid catabolism, also known as lipolysis, involves the breakdown of lipids, predominantly triglycerides, into glycerol and fatty acids. The fatty acids undergo beta-oxidation, generating acetyl-CoA, which subsequently enters the citric acid cycle. This process releases a significant amount of energy in the form of ATP, making lipids a crucial energy reserve for the body.
3. Protein Catabolism
Protein catabolism entails the degradation of proteins into their constituent amino acids. This process begins with proteolysis, during which proteases cleave peptide bonds. The resulting amino acids are then deaminated and converted into various metabolic intermediates, which can enter the citric acid cycle for energy production or serve as building blocks for other biomolecules.
4. Nucleic Acid Catabolism
Nucleic acid catabolism encompasses the degradation of nucleic acids, such as DNA and RNA, into their constituent nucleotides. Nucleases and phosphodiesterases cleave the nucleic acids into individual nucleotides, which are subsequently dephosphorylated and deaminated. The resulting bases, sugars, and phosphates can be recycled or further catabolized for energy production.
5. Xenobiotic Catabolism
Xenobiotic catabolism refers to the breakdown and detoxification of foreign compounds, including drugs, pollutants, and natural plant metabolites. Enzymes such as cytochrome P450 and various hydrolases modify these xenobiotics, rendering them more water-soluble and easier to excrete. This process is vital for protecting the body from the potentially harmful effects of foreign substances.
What are the stages of Catabolism?
Catabolism proceeds in three major stages; Digestion Stage, Energy Release Stage, Stored Energy Stage.
Digestion Stage
Energy Release Stage
Stored Energy Stage
1. Digestion Stage
The digestion stage involves the mechanical and chemical breakdown of ingested food, converting macromolecules into smaller units. Enzymatic hydrolysis of carbohydrates, lipids, and proteins occurs in the gastrointestinal tract, producing monosaccharides, fatty acids, and amino acids, respectively. These molecules can then be absorbed into the bloodstream for subsequent cellular uptake and utilization.
2. Energy Release Stage
The energy release stage consists of a series of enzymatic reactions that further degrade the products of digestion into energy-rich intermediates. These reactions include glycolysis, beta-oxidation, and deamination, which generate pyruvate, acetyl-CoA, and other metabolites that can enter the citric acid cycle for energy production.
3. Stored Energy Stage
The stored energy stage encompasses the conversion of energy-rich intermediates into ATP through the citric acid cycle and oxidative phosphorylation. This ATP can be utilized immediately for cellular processes or stored for later use in the form of glycogen or triglycerides. The stored energy ensures a constant energy supply for the body, even during periods of fasting or increased energy demand.
What is Catabolic State?
A catabolic state refers to a physiological condition in which catabolic processes predominate over anabolic processes, leading to the net breakdown of complex molecules and the release of energy. This state often occurs during periods of stress, fasting, or prolonged exercise when energy demands exceed supply.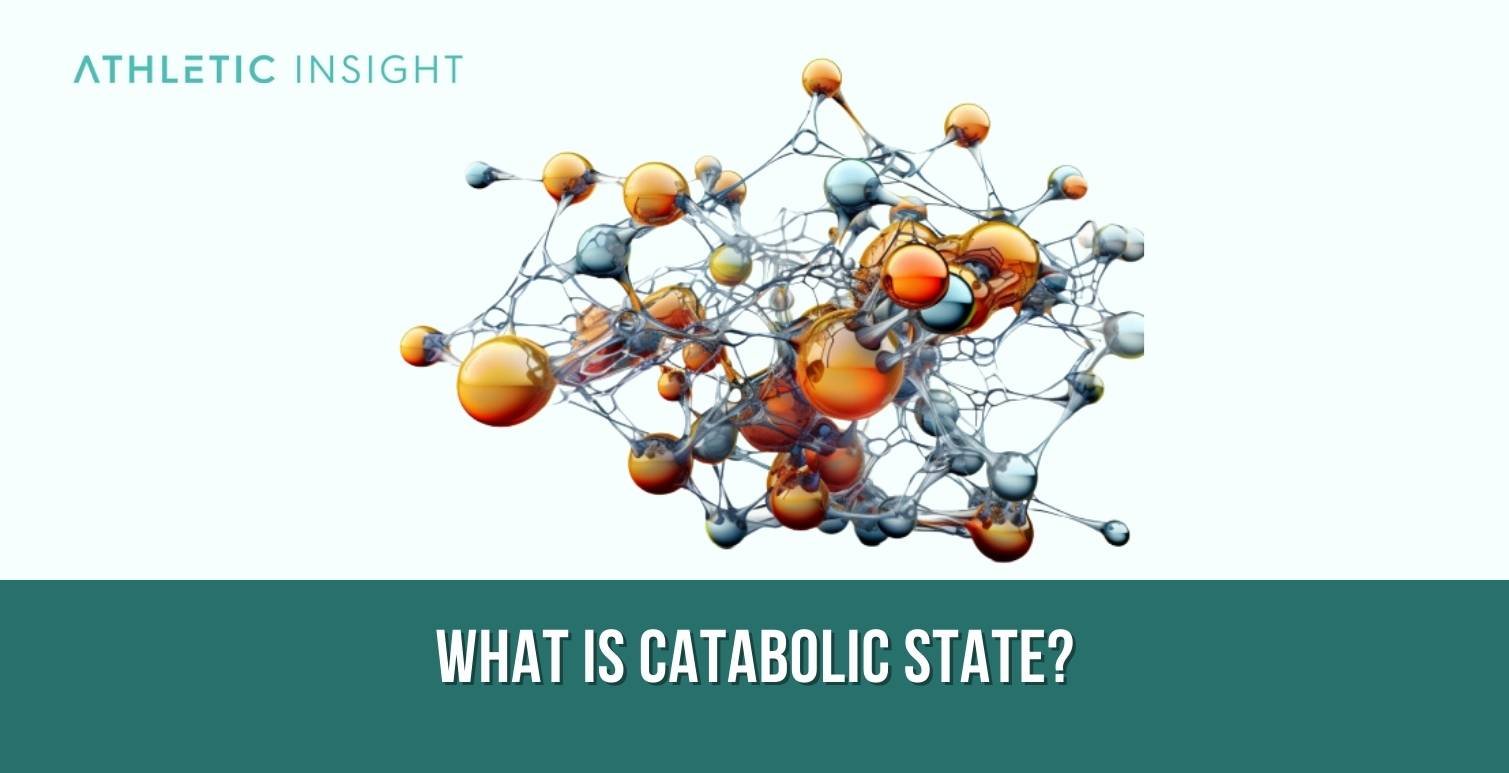 What is the Cause of Catabolic state?
The primary cause of a catabolic state is an imbalance between energy consumption and energy production. Factors that contribute to this imbalance include prolonged fasting, intense physical activity, illness, or injury. In these situations, the body prioritizes energy production through catabolism to support essential functions and maintain homeostasis.
What is the role of Catabolism in doing Physical Activities?
Catabolism plays a crucial role in fueling physical activities by breaking down stored energy sources, such as glycogen and triglycerides, into ATP. This energy supply allows muscles to contract and supports various physiological processes, enabling individuals to perform physical activities effectively and efficiently.
How does Catabolism affect Athlete's Sports Performance?
Catabolism can have both positive and negative effects on an athlete's sports performance. On one hand, efficient catabolic processes are necessary for sustaining energy levels during high-intensity or prolonged exercise. On the other hand, excessive catabolism may lead to muscle wasting and reduced performance, particularly if energy intake is insufficient or recovery time is inadequate. Thus, managing catabolism is crucial for optimizing athletic performance and preventing overtraining or injury.
What is the effect of Catabolism in Exercise?
Catabolism affects exercise performance by providing the energy required for muscle contractions and other physiological processes. During exercise, the body preferentially breaks down carbohydrates, followed by lipids, to generate ATP. This energy supply enables individuals to maintain exercise intensity and duration. Catabolism can also influence body composition, as it may contribute to weight loss through the breakdown of fat stores or muscle tissue, depending on energy availability and exercise intensity.
Is Catabolism important in Diet?
Yes, catabolism is vital in the context of diet, as it ensures the efficient utilization and recycling of energy sources. A well-balanced diet should provide sufficient macronutrients and micronutrients to support both catabolic and anabolic processes, maintaining a balance between energy production and consumption. Additionally, understanding the role of catabolism in weight management and exercise performance can inform dietary strategies for achieving individual health and fitness goals.