The Optavia diet is a low-calorie, high-protein, and reduced-carb diet program that promises dramatic, long-lasting results. Optavia combines wellness coaching with pre-portioned snacks and healthy food plans for homecooked meals.
You can choose from several eating programs that combine their pre-packaged "Fuelings," consisting of protein bars, shakes, etc., and homemade entrees called "Lean and Green meals." If you don't enjoy cooking, you can also purchase their pre-made low-carb meal packs.
Optavia aims to help people lose weight and develop healthy habits by reducing calories and carbs through small and frequent portioned meals. Optavia is easy to follow as it promotes weight loss and lowers blood pressure. It also offers emotional support for the best results.
To begin, choose a plan that fits your goal of losing weight and getting healthy. Buy your essential optimal kit and meal guide, add on delicious snacks, and wait for your products. Find out everything you need to know about the Optavia weight loss diet. Including health benefits, risks, approved foods, and meal plans.
How Does the Optavia Diet Work?
Instead of eating the usual three large meals a day, you will consume six to seven small protein-filled meals. Your body is intaking fewer calories but eating more frequently. Causing you to feel complete.
The Optavia diet program restricts your calorie intake considerably. Allowing your body to shed weight fast. But, some people have initial reactions to this restriction. You may feel dizzy, lightheaded, and tired as your body adjusts to eating at a deficit.
Depending on the meal plan you choose, your daily calories may be as low as 800 to 1,000. Optavia recommends that those obese or overweight choose the weight loss plans to put them at a more significant calorie deficit. Once you hit your goal weight, you can switch to the maintenance plan. This plan focuses on healthy eating to maintain weight.
On the most aggressive plan, your body enters a fat-burning state while maintaining muscle mass from the extra protein. The longer you stay with these scientifically designed eating plans, you will form healthy habits. Preventing you from regaining weight in the future.
How Often Do You Eat on Optavia?
Optimal weight 5 & 1 Plan: The most popular plan consists of five Optavia Fuelings and one home-cooked Lean and Green meal each day.
Optimal weight 4 & 2 & 1 Plan: For those needing more calories and flexibility, choose this plan for four Optavia Fuelings, two home meals, and one snack every day.
Optimal health 3 & 3 Plan: The maintenance plan consists of three Fuelings and three home meals each day.
What Are the Health Benefits of the Optavia Diet?
The Optavia diet for weight loss also provides many health benefits that can help reduce or prevent diseases.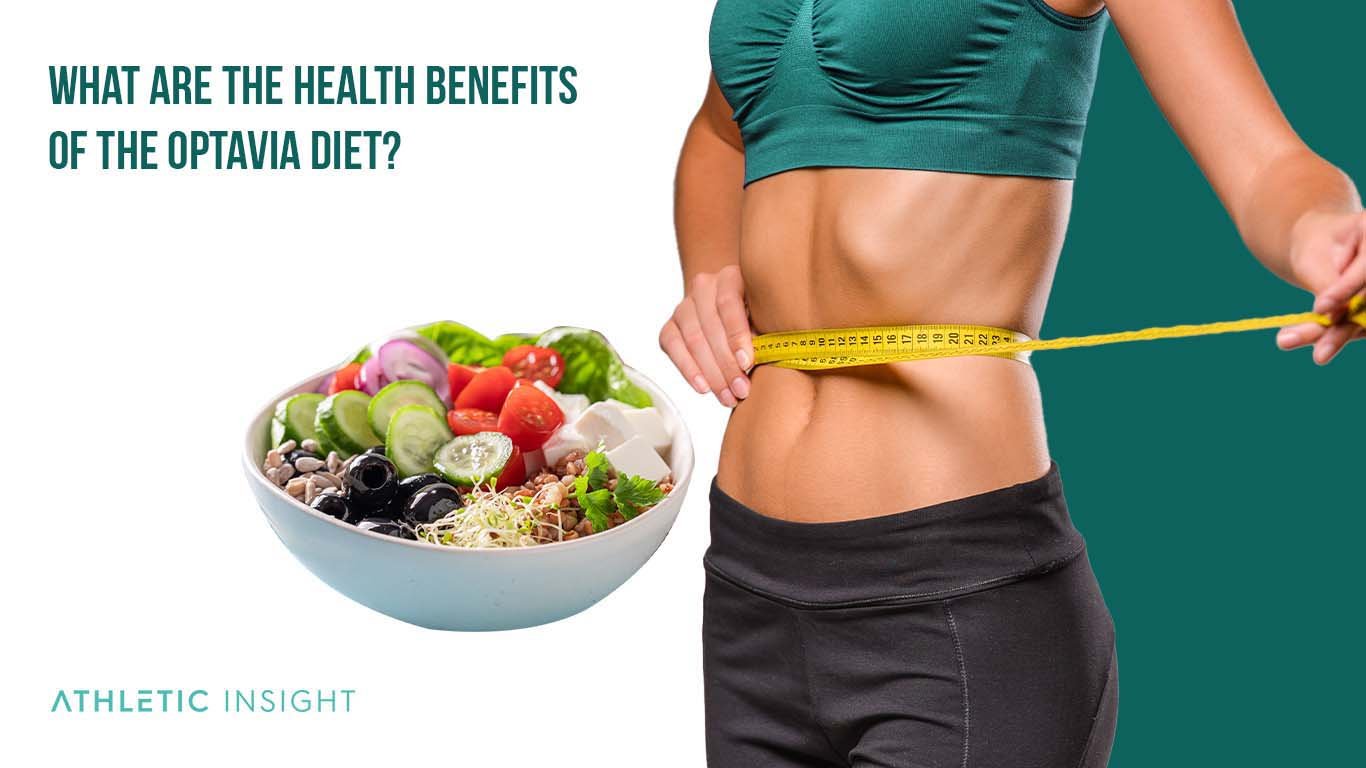 Heart health with Optavia diet: Optavia-approved foods are low in fat and cholesterol and contain high-quality soy protein.
Reduces cancer risk: Being overweight or obese increases your risk of certain types of cancer. By using Optavia to lose weight, you can reduce your risk of these cancers.
Prevents type 2 diabetes: By eating small, frequent meals, you are spacing carbs and fat throughout the day. The fuelings and meals are carb controlled and low in sugar. Perfect for those who have diabetes or want to prevent it.
Lowers blood pressure: All food choices are low in sodium and fat. Lowering and preventing high blood pressure.
Decreases asthma symptoms: Eating more fruits and vegetables and less dairy can ease asthma symptoms.
Promotes bone health: High protein diets with lean meat help you lose weight without losing bone density.
What Are the Health Risks of the Optavia Diet?
Like with any diet plan, there are possible risks and side effects. Everyone's body is different, so be sure to listen to yours and speak to a health professional with any concerns.
The drawback of consuming too few calories can lead to nutrient deficiency. The long-term effects of inadequate fuel for your body are hair loss, bad breath, menstrual changes, choline crisis, and the risk of stroke.
Optavia may not be suitable for children, teenagers, pregnant women, nursing moms, and those with certain diseases. Always speak to your doctor before starting a new diet as restrictive as Optavia.
How To Do the Optavia Diet?
Step 1: Talk to your Optavia coach about any questions or concerns. Complete your Wellbeing Evaluation online, and set your health and wellness goals.
Step 2: Use the Optimal Weight 5&1 Plan to lose weight and achieve your goal. Speak to your coach about wins and losses. Take part in weekly community support calls. And get to understand your energy management system.
Step 3: Switch to the Optimal Health 3&3 Plan once you reach your goal weight. This increased calorie plan will keep your weight maintained. And prevent you from slipping into old habits.
Step 4: Work with your coach to develop a healthy exercise and sleep routine.
However many calories you consume are ultimately up to you. The most vigorous plan (5&1) reduces your calorie count to 800 to 1000 per day. If you find this too tricky, you can move to the 4&2&1 program. Which allows for more flexibility while still losing weight at a slower pace.
On average, people lose about 12 pounds within 12 weeks on the 5&1 plan. To lose this amount or more, you must follow the diet consistently. You can do light stretching while on this plan. But avoid vigorous workouts until you increase your calorie intake.
What Are the Foods That You Can Eat While on an Optavia Diet?
The Optavia diet food list features a variety of foods. Below, you will find foods that are acceptable on the Optavia diet:
Fruits: Fresh whole fruit (apple, pear, orange), fresh chopped fruit, canned fruit (no sugar added), 100% fruit juice, dried fruit, tangerines, plums, grapes, cherries, berries, dates, kiwis, melons, and bananas.
Vegetables: Any non-starchy vegetable such as asparagus, bean sprouts, collard greens, and radishes.
Grains: brown rice, whole wheat bread, whole grain pasta, bran, and whole-grain cereals.
Legumes: Any low-sodium canned or dried beans and other legumes.
Nuts: All nuts are fine, but try to find low-sodium or unsalted.
Seeds: Sesame, sunflower, flax, etc.
Healthy fats: Olive oil, nut butter, low-fat salad dressing, avocado, olives, tahini, light coconut milk, light cream cheese, guacamole, pesto, and ghee.
Proteins: Lean beef, low-fat cheese, eggs, low-fat cottage cheese, fish, shellfish, game, lamb, oysters, skinless poultry, low-sodium deli meat, canned fish, vegan meat, tofu, tempeh, seitan, and hummus.
What Are the Foods That You Should Avoid While on an Optavia Diet?
Avoid the following foods if you are on the Optavia plan:
Meat: Full-fat cuts of meat, red meat, and processed meats like bacon, sausage, and cold cuts.
Poultry: Any skin-on poultry.
Fish and shellfish: King Mackeral, tilefish, Bluefin tuna, or farm-raised fish.
Meat-based ingredients: Any high-sodium or highly processed meat.
Eggs: Limit your egg yolks as they contain cholesterol. Use egg whites whenever possible.
Dairy products: Full-fat dairy products like whole milk, yogurt, and cheese.
Optavia recommends limiting or avoiding these specific foods because they contain high fat, cholesterol, and sodium. Many unhealthy foods contain chemicals and are highly processed. Which you should avoid even if you are not trying to lose weight.
Who Should Do the Optavia Diet?
People join the Optavia program when they have the extra weight they want to lose. Optavia can help you get rid of your weight fast if you stick with the diet. Whether you need to shed hundreds of pounds or you only need to lose 20 to reach your goal weight.
Optavia may also be an excellent option for diabetics. Or those who want to prevent diseases and lessen symptoms. Optavia is also a superb bodybuilding diet because you can lose pounds without muscle mass.
What Are the Best Recipes for the Optavia Diet?
Try out these delicious recipes for the Optavia diet. You can just search for them on Google if you need detailed instructions.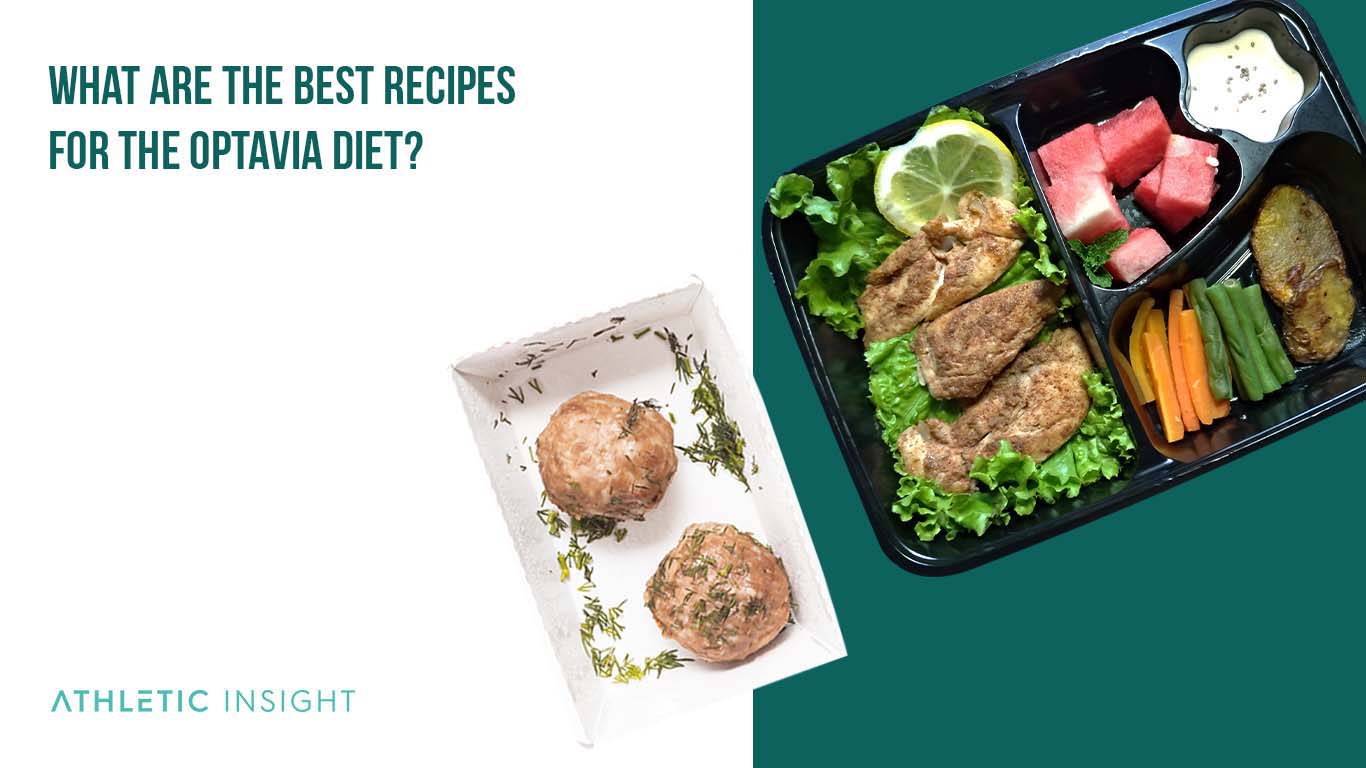 Big Mac Salad
This salad has all the ingredients of a Big Mac without the bun and fatty meat and toppings. Create a salad using iceberg lettuce, lean ground beef, onions, and pickles. Top with reduced-fat cheddar cheese, Thousand Island dressing, and sesame seeds.
Chicken and Shrimp Gumbo
Combine shrimp and boneless, skinless chicken with garlic, scallions, celery, bell peppers, tomatoes, and okra. You can use salt-free seasonings and herbs to flavor the dish.
Jerk-Crusted Porkchops with Wilted Spinach Salad
Marinate the pork chops with lime juice and jerk seasoning and cook under the broiler. Toss the wilted spinach with radishes, tomatoes, and lemon juice.
Grilled Fajita Bowl
Season flank steak with cumin and chili powder and throw it on the grill. Serve it sliced over lettuce, bell peppers, and tomatoes. You can top it off with a squeeze of lime juice, scallions, jalapenos, cilantro, and sour cream.
Blackened Shrimp Lettuce Wraps
Coat the shrimp with blackened Old Bay seasoning and cook in olive oil on the stove. Place the cooked shrimp in lettuce boats and top with tomato salsa and avocado crema. 
What is a Sample Optavia Diet Plan?
If you choose the 5&1 Plan, your Optavia diet plan will look like the following.
Breakfast – First Fueling: apple cinnamon oatmeal
Mid-morning – Second Fueling: hot cocoa
Lunch – Lean and Green meal: grilled salmon, mixed salad with tomatoes, cucumbers, and low-fat salad dressing
Afternoon – Third Fueling: vanilla pudding
Dinner – Fourth Fueling: chicken noodle soup
Evening – Fifth Fueling: strawberry cream shake
What Are the Facts About the Optavia Diet?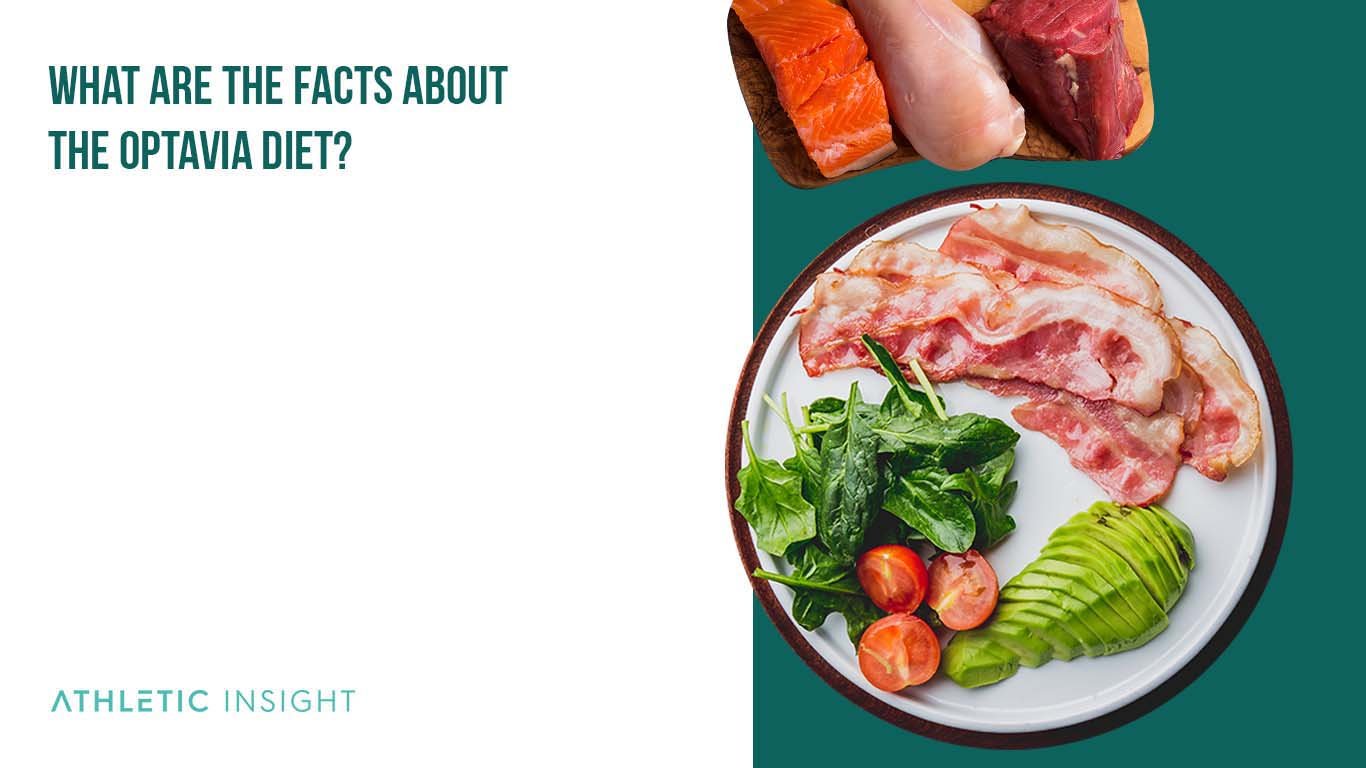 Optimal weight loss program
Naturally low in saturated fat and cholesterol
Easy to follow and comes with most of what you will need
Includes extremely low-calorie plans
The 5&1 plan is not sustainable long-term
Is the Optavia Diet Considered a Healthy Diet?
Yes, the Optavia Diet is considered a healthy diet. Optavia helps people lose weight by giving them low-calorie plans. There is no doubt that you can lose weight with this approach, but it is not sustainable long-term. The body simply cannot function with so few calories and nutrients.
If you plan on joining the program, use it as a tool for short-term weight loss. And make a plan to incorporate adequate calories and vitamins long-term.
Is the Optavia Diet Expensive?
Yes, the Optavia diet is costly. This branded diet consists of pre-packaged Optavia products you can only buy through their website.
The 30-day essential optimal kit for all your Fuelings on the 5&1 plan starts at $378. A monthly supply for the 4&2&1 program is $423. The kits do not include the price of your Lean and Green meals. The Optavia cost per month plus the ingredients for home meals can add up quickly.