A juice diet, also called juice fasting, juice cleansing, or juicing, is when someone consumes only vegetable and fruit juices for a set time, avoiding all solid foods. Juice diets are highly recommended for those wanting to lose weight quickly. However, if you're looking for alternative medical treatments or a way to detox your body, a juice cleanse works wonders for your health.
What Is a Juice Diet?
Juice diets work by eliminating solid food and adhering to strict calorie limits. Some long-term juice diets allow for some solid food consumption, but very rarely. A juice diet can be very short or very long, but it's important to understand that it is not sustainable.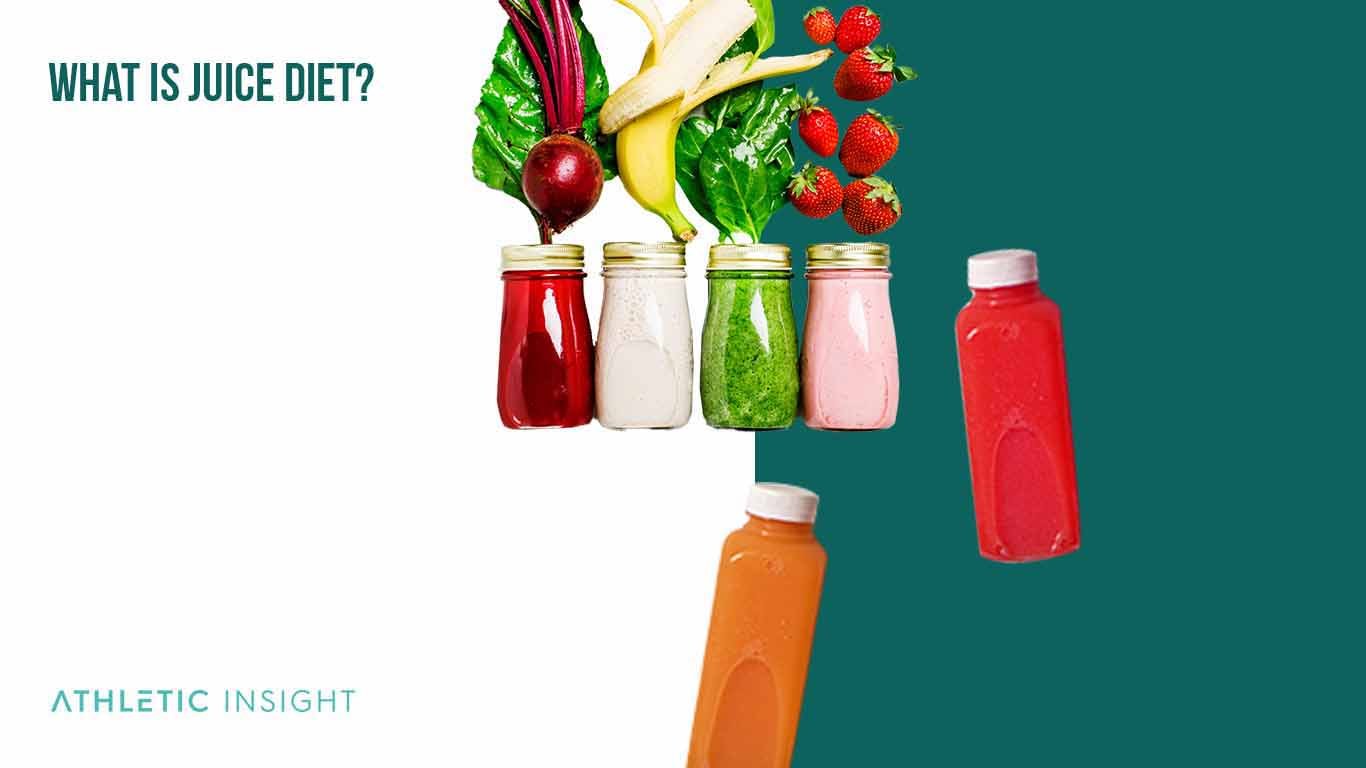 An intense juice diet lasts 24 hours to one week or as long as two months. No matter how long this diet protocol lasts, it requires significant willpower to follow. Shorter juice diets are ideal for detox purposes, while longer juice diets are more conducive to weight loss.
---
How Does a Juice Diet Work?
A juice diet will affect your stomach and digestive system by rebalancing your gut health and ridding your body of toxins. The full effects of a juice cleanse are still being researched, but following this diet will give your digestive system a break from the hard work of breaking down food. During this time, it will replenish healthy bacteria and flush out toxins in your gut.
If constipated, juicing is an excellent way to move your digestion along and have regular bowel movements again. If you want to lose weight, consistent juicing trains your stomach to feel full on less food. When you eat less, your stomach will slowly shrink, meaning you won't be as hungry, leading to weight loss.
What Are the Health Benefits of the Juice Diet?
The health benefits of a juice diet include weight loss, improved digestion, better gut health, and a boost in immunity. While there are more benefits, these are some of the most common ones.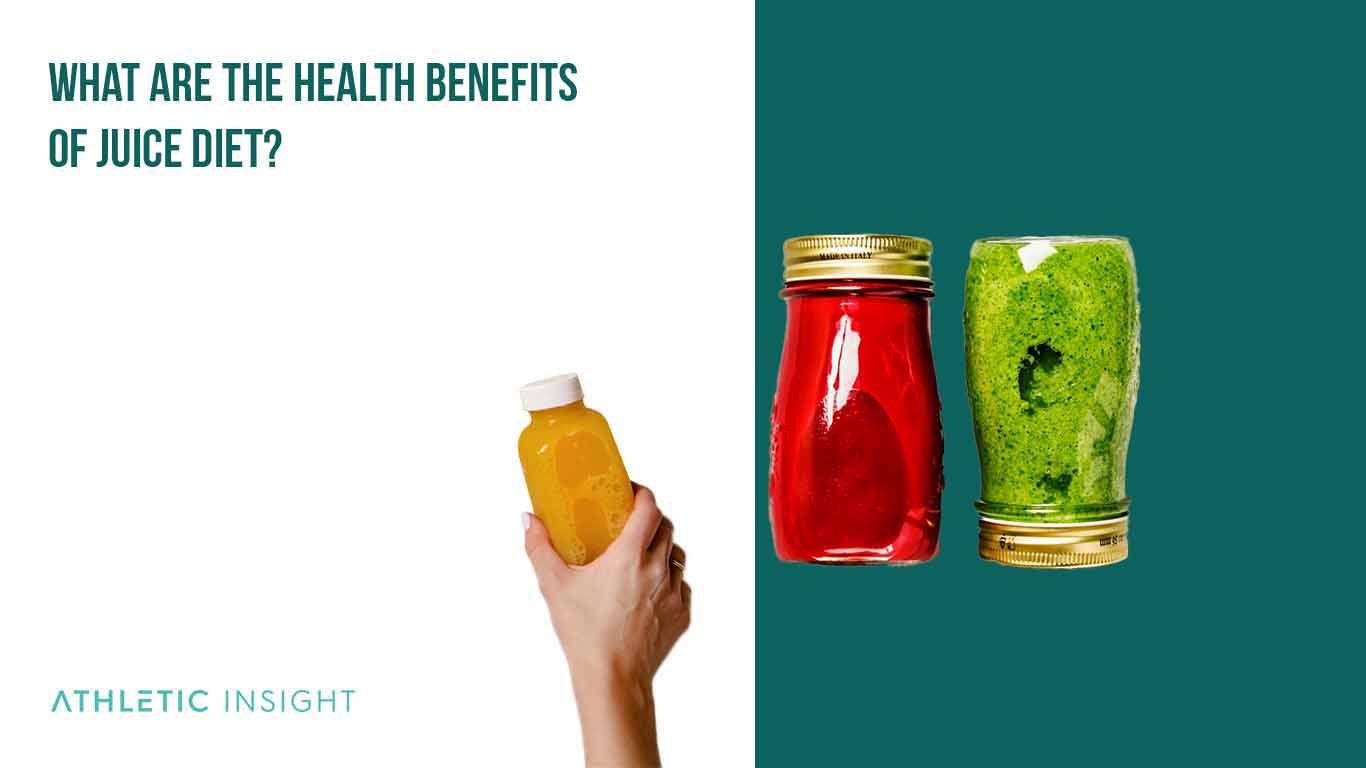 Weight Loss: Juicing helps reduce your daily calorie intake, manage hunger, and speed up your metabolism. In tandem with regular exercise, a short juice diet is an effective way to start your weight loss journey.
Improved Digestion: Consistently eating poor food, like fried items and fast food, causes digestive problems, such as diarrhea or constipation. The best juice diet resets your digestive tract, so things flow more smoothly again.
Better Gut Health: You have good and bad bacteria in your gut. Nutrients help balance your gut health, so you have more good bacteria than bad, enhancing digestion.
Boost Immunity: Another benefit of better gut health is boosted immunity. The nutrients from a juice diet will support your immune system, as will the good bacteria living in your gut.
Flush Toxins: A juice diet also helps your body flush out harmful toxins, such as pollutants and synthetic chemicals. Fluids help your kidneys and liver remove toxins from your body, so an all-fluid diet, like juicing, flushes these toxins out faster.
What Are the Health Risks of the Juice Diet?
Juice diets also come with a few risks you should be aware of before you start juicing. Not everyone who follows a juice diet experiences the following downsides, but you should still consider these risks.
Low Calories: Juice diets are often low in calories, especially diets with weight loss goals. This calorie deficit helps with weight loss but can also lead to malnutrition or dramatic weight loss, resulting in severe health concerns. A juice cleanse also causes blood sugar to spike or drop drastically because of limited calorie consumption.
Unbalanced Diet: Vegetable and fruit juices have plenty of nutrients, but they don't have all of the vitamins and minerals you need. Many people on juice diets do not consume enough fats or proteins, which are essential to your health. This unbalanced diet results in fatigue, deficiencies, hair and skin issues, and other negative side effects.
Potential for Illness: Unpasteurized juices are more likely to contain bacteria, compromising your immune system and leading to a greater risk of illness.
Eating Disorders: Juicing is an effective weight loss method. Unfortunately, sometimes it is so effective that people develop eating disorders, permanently avoiding solid foods. As mentioned, a juice diet is not sustainable long-term, so permanent juicing leads to malnutrition, fatigue, dizziness, and other serious health problems.
Which Nutrients May Be Missing From Juice Diets?
The most important nutrients missing from most juice diets are protein, healthy fats, fiber, and some vitamins such as B12. Fruits and vegetables are full of fiber but lost in the juicing process.
A lack of fats and proteins leads to decreased muscle mass, slow metabolism, poor balance, fatigue, and even anemia. Protein and fat bring oxygen to your cells, which impacts all aspects of your health. If your cells aren't functioning properly, your immune system is compromised.
How To Do a Juice Diet?
Doing a juice diet is simple. The main rule is to stick to liquids and a few specific foods. Follow the straightforward juice diet options below:
Drink exclusively juices and liquids
Pair juices with dietary supplements
Combine juicing with cleansing procedures like enemas or colonic irrigations
Incorporate specific foods that encourage weight loss with the juices
Juice diets vary significantly, but most recommend consuming up to 1,000 per day from juice, which is about half the recommended daily calorie intake for an adult. Some are specific, such as the snake juice diet, V8 juice diet, juice detox diet, prune juice diet, 3-day juice diet, grapefruit juice diet, fruit juice diet, Hollywood juice diet, naked juice diet, and many more.
As mentioned, juice diets last between four hours and two months, but the average juice diet timeline is 7-10 days. When juicing, listen to your body. If you feel tired or weak, it's best to cut the diet short and talk to your doctor.
What Are the Foods That You Can Eat While on a Juice Diet?
Consider this a helpful juice diet food list, meaning the foods you can eat in addition to your fruit and vegetable juice.
Proteins: tuna, salmon, eggs, shellfish, tofu
Healthy Fats: coconut oil, olive oil, avocado oil, nuts, seeds
Fruits: all fruits are acceptable
Veggies: all vegetables are acceptable
Grains: potatoes, sweet potatoes, oats, barley, quinoa, rice
If you plan to stick to a rigid juice-only diet, you can ignore the juice food list above, but remember proteins, fats, and grains are acceptable additions to the diet.
What Are the Foods That You Should Avoid While on a Juice Diet?
Below are the top four food categories to avoid while on a juice diet for weight loss, with examples. Some lists may include eggs, fish, and shellfish, but these can be included in your juice diet if you want to supplement your nutrient intake.
Meat: beef, pork, lamb
Poultry: chicken, turkey, duck
Meat-Based Ingredients: beef broth, duck fat, gelatin
Dairy Products: milk, yogurt, cheese, ice cream
The foods above will compromise the juice diet, effectively voiding it. Dairy products and meat are common causes of poor gut health, digestive issues, and weight gain. If you start a juice diet to lose weight, improve gut health, or aid in digestion, the foods above will counter the benefits of juicing.
Who Should Do Juice Diet?
Doctors are unlikely to recommend a juice diet because of the risks, but the ideal candidate for a brief juice cleanse is someone who wants to start their weight loss journey or improve their gut health and digestion following a poor diet.
Sometimes, people struggle to lose that initial 5-10 pounds, which gives them the confidence to continue losing weight, so a juice cleanse helps give that encouraging head start.
On the other hand, someone may experience poor digestion and poor gut health because they consume an unbalanced diet. A juice diet is a helpful reset for the gut, improving digestion and immunity.
Another reason to juice is if you want to do the juice bodybuilding diet. When bodybuilders want to lose fat quickly, a juice diet helps melt that fat layer to reveal the muscles underneath.
What Are the Best Recipes for Juice Diet?
Below are five excellent recipes for juice diet beginners. Some, like cayenne water, are ideal for detoxing. But more robust juice diet recipes, like the tomato-vegetable juice, satiate and fill your hunger while giving your body the nutrients it needs.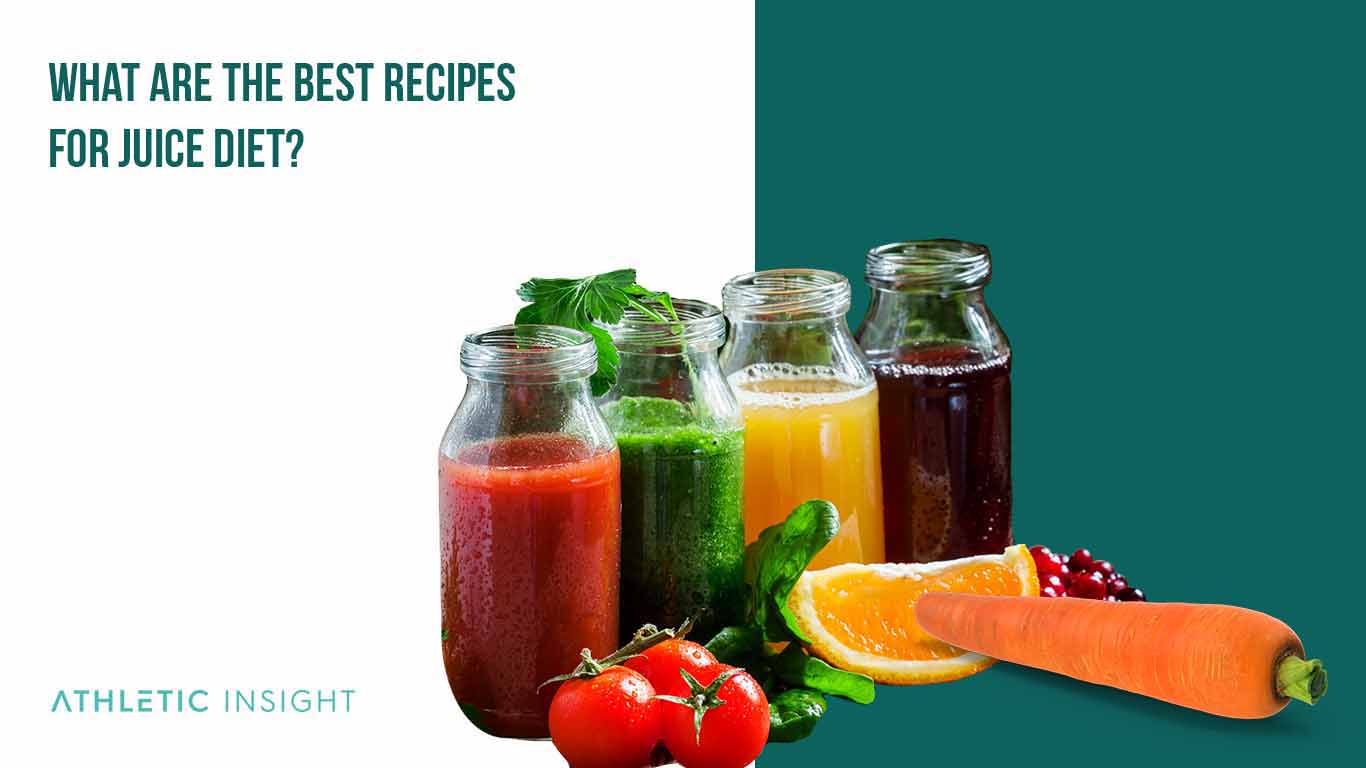 Green Juice: apple, cucumber, celery, romaine lettuce, lemon, spinach, kale, and parsley
Tomato-Vegetable Juice: romaine lettuce, chives, tomatoes, jalapeno, red bell pepper, celery, and carrot
Strawberry-Cucumber Juice: strawberries, cucumber, red apple, and carrots
Cayenne Water: filtered water, cayenne, lemon, almonds, dates, sea salt, and vanilla bean
Ginger-Beet Juice: orange, kale, apple, carrot, beet, and fresh ginger
Drink multiple juices throughout the diet so you don't get bored of the flavor, and your body can get different nutrients.
What Is a Sample Juice Diet Plan?
Here is a sample juice diet plan to help you get started.
Day 1:

Green juice
Apple-ginger juice
Pineapple-mint juice
Cayenne water
Tomato-vegetable juice
Blueberry-cabbage power juice

Day 2:

Spinach-apple juice
Ginger-beet juice
Carrot-orange juice
Cayenne water
Green juice
Cucumber detox juice

Day 3:

Ginger-beet juice
Pineapple-mint juice
Turmeric-ginger juice
Pear juice
Green juice
Cayenne water

Day 4:

Apple-ginger juice
Tomato-vegetable juice
Strawberry-lime juice
Pineapple-kale juice
Celery-cucumber juice
Green juice

Day 5:

Pineapple-mint juice
Turmeric-ginger juice
Green juice
Cucumber detox juice
Tomato-vegetable juice
Blueberry-cabbage power juice

Day 6:

Pineapple-mango juice
Pear juice
Green juice
Cayenne water
Turmeric-ginger juice
Green juice

Day 7:

Plum juice
Green juice
Cantaloupe juice
Cucumber detox juice
Tomato-vegetable juice
Ginger-beet juice
Most of these juices have a calorie content between 150 and 250, so about six juices a day is enough to sustain you. It's important to consume fruit and vegetable juices daily, not all fruit or all vegetables.
What Are the Facts About Juice Diet?
Below are five facts about the juice cleanse diet to keep in mind.
Hydrating: A juice diet helps you stay hydrated; when combined with regularly drinking water throughout the day, it is an effective method of hydrating.
Antioxidants: A glass of fresh-blended juice is full of antioxidants.
No Fiber: Juicing leaves out fats and protein, but fiber is also left out. Fiber is essential to a balanced diet and not conducive to healthy digestion.
Weight Loss: Juicing often leads to temporary weight loss.
Eating Disorders: Juice diets are known to be the beginning of many eating disorders, especially anorexia.
The juice diet is low in saturated fat and cholesterol, which helps people with high cholesterol or obesity. A juice diet is a balancing act between low calories and necessary nutrition.
Is a Juice Diet Considered a Healthy Diet?
According to most health professionals, the juice diet is unhealthy; while it helps you lose weight, the associated risks of malnutrition and an unbalanced diet outweigh the benefits. A short juice diet may have minor health benefits, but long-term juicing can harm your health.
Is Juice Diet Expensive?
No, the juice diet is typically not a costly regimen to follow. You must keep fresh fruit and vegetables in your home, but fruits and vegetables are often cheaper than proteins and fats. The most expensive aspect is usually buying the juicer or blender.