The 1200 calories a day diet is a diet that consists of only consuming 1200 calories a day. In order to lose weight, you need to have a calorie deficit, which the 1200 calorie diet will provide since your body burns more calories than that a day. The 1200 calorie diet is for people that want to quickly lose weight without the need of working out.
You may have heard about the 1200 calorie diet before and how it can do wonders to help you lose weight, but when starting any new diet, you should understand the ins and outs beforehand. Consider this your complete guide to following the 1200 calorie diet and if it's right for you.
What Is 1200 Calories a Day Diet?
A 1200 calorie a day diet is where you only consume 1200 calories a day. The average person needs between 1600 and 1800 calories a day to keep their body functioning efficiently. If you work out often, you may need between 2200 and 2400 calories. Muscle tone, fat content, gender, and age all play a role in how many calories you should consume a day.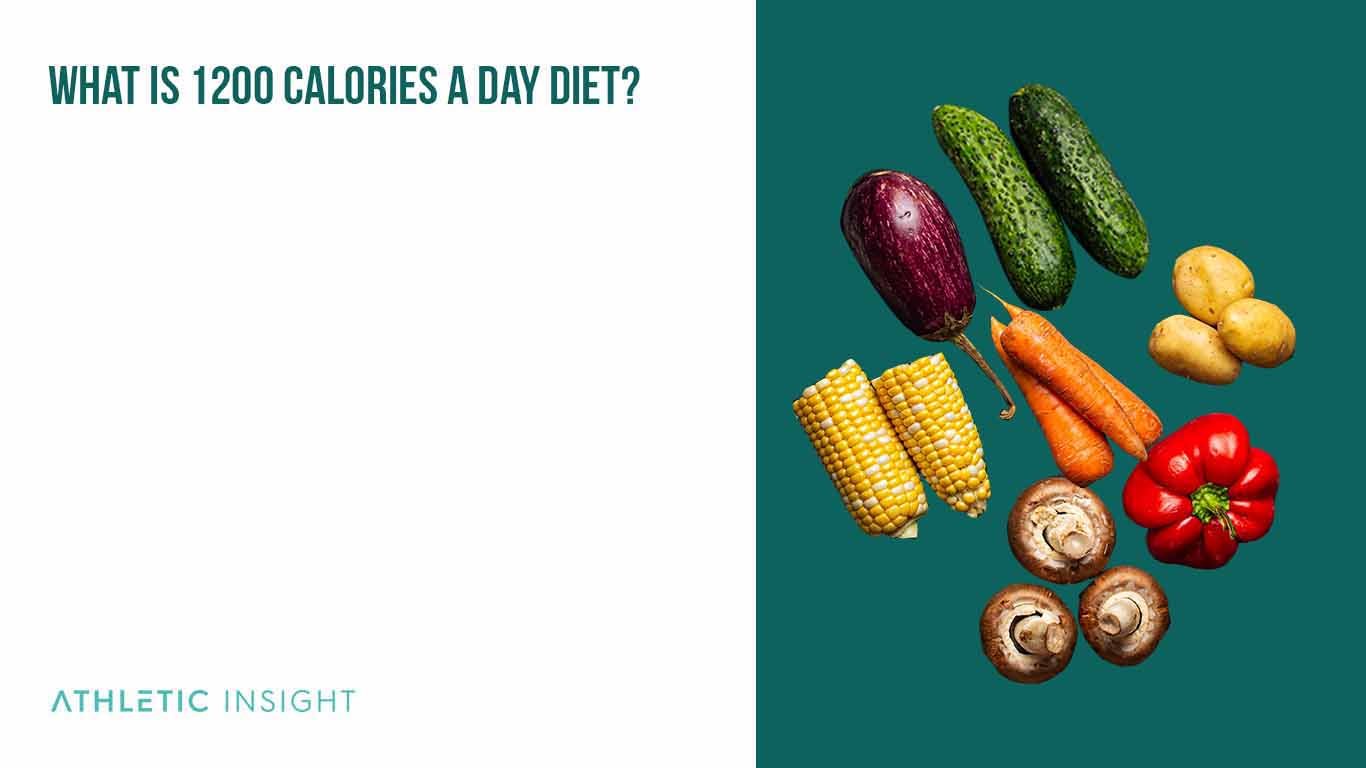 How Does 1200 Calories a Day Diet Work?
A 1200 calorie diet plan is all about portion control and getting your body into a calorie deficit. If you are trying to lose weight and don't want to emphasize exercise, a 1200 calorie diet plan for weight loss can be the best way to drop those pounds. Do not begin this diet without the supervision and approval of a nutritionist or physician.
How Should You Distribute Your Calories to Meals?
There is some wiggle room with how you can distribute your calories for each meal while on 1200 calories a day diet, but you should try to stick to the following guidelines.
Breakfast: 350
Lunch: 350
Dinner: 400
Snacks: 100
If you don't need snacks, you can redistribute those calories to a meal, preferably your breakfast and lunch, so each meal is 400 calories. If you are someone that does intermittent fasting, you can allocate your calorie budget to the other meals that fall within your eating window.
What Are the Health Benefits of 1200 Calories a Day Diet?
The health benefits of the 1200 calories a day diet are mostly weight loss, but it's not the only one. When people switch to a 1200 calorie diet menu, they often have to focus more on the nutrition of each meal. People on this diet will improve their energy, focus, and immunity.
While the main health benefit is a healthy weight, you will see an overall improvement in your health due to the awareness of nutrients, vitamins, and proteins on every plate you eat. When you lose unnecessary weight, you will also experience lowered cholesterol, blood sugar, and blood pressure, reducing the risk of heart disease. There are pros and cons of 1200 calories a day, but the health benefits tend to outweigh the risks.
What Are the Health Risks of 1200 Calories a Day Diet?
The biggest health risk you take when opting for a 1200 calorie low-carb diet is not getting all the nutrients and sustenance it needs. If you do not balance what you eat, it can result in dizziness, nausea, nutrient deficiencies, fatigue, headaches, migraines, extreme hunger, and gallstones.
If you do not use this diet properly, you will not lose weight in the long term because it won't be a sustainable diet. 
How To Do 1200 Calories a Day Diet
The most important part of doing a 1200 calorie a day diet is to ensure you get four servings of vegetables and three servings of fruit every day. You also need to stay well-hydrated throughout the day, as you won't receive as much water from your meals.
Vegetarians and vegans can do this diet, but the protein that comes from fish and white meats plays an important role in supplementing the nutrients in your body. So, vegans and vegetarians must be even more conscientious of the levels of iron, protein, and other needed substances for your body.
What Foods Can Be Eaten in 1200 Calories a Day Diet?
A 1200 calorie diet is all about portion control, so you can include the following 24 foods list in your 1200-calorie diet. Keeping this 1200 calorie diet food list will make the transition much easier.
Salmon
Chicken
Turkey
Unseasoned roast beef
Melons
Apples
Oranges
Strawberries
Spinach
Carrots
Broccoli
Sweet potatoes
Whole wheat bread
Tortillas
Mini bagels
Eggs
Milk
Hard cheeses
Yogurt
Nuts
Beans
Jellies
Peanut Butter
Mustard
These foods are a small percentage of what you can eat on this diet, but hopefully, this gives you an idea of the range of food you can still have. If you think you'll be living off celery and carrot juice, this is not the case.
You can eat almost anything you want in moderate or small portions, so rather than two slices of toast for breakfast you may have one or half of one. Instead of white bread, you should have whole grain. Rather than chicken thighs, you should opt for healthier chicken breasts.
What Foods Cannot Be Eaten in 1200 Calories a Day Diet?
There are very few foods you cannot eat on a 1200 calorie diet meal plan. For the most part, you must avoid sugar like chocolate bars and candy. So, if you're a big dessert fiend, this will be tough. You also need to avoid fried food and other dishes high in unhealthy oils and fats.
Avoid empty calories. Empty calorie items include soda, hot dogs, bacon, candy bars, alcohol, and donuts. You should also try to avoid anything fried, like French fries, potato chips, and similar items. Potatoes are not the enemy. The enemy is food items that provide little or no nutritional value to your diet but have high-calorie content. When eating 1200 calories a day, facts show that empty-calorie foods are the biggest downfall to the diet.
What Are the Best Recipes for 1200 Calories a Day Diet?
To help you follow a 1200 calorie high protein low carb diet, check out these Weight Watcher recipes that will help you understand what to eat on a 1200 calorie diet.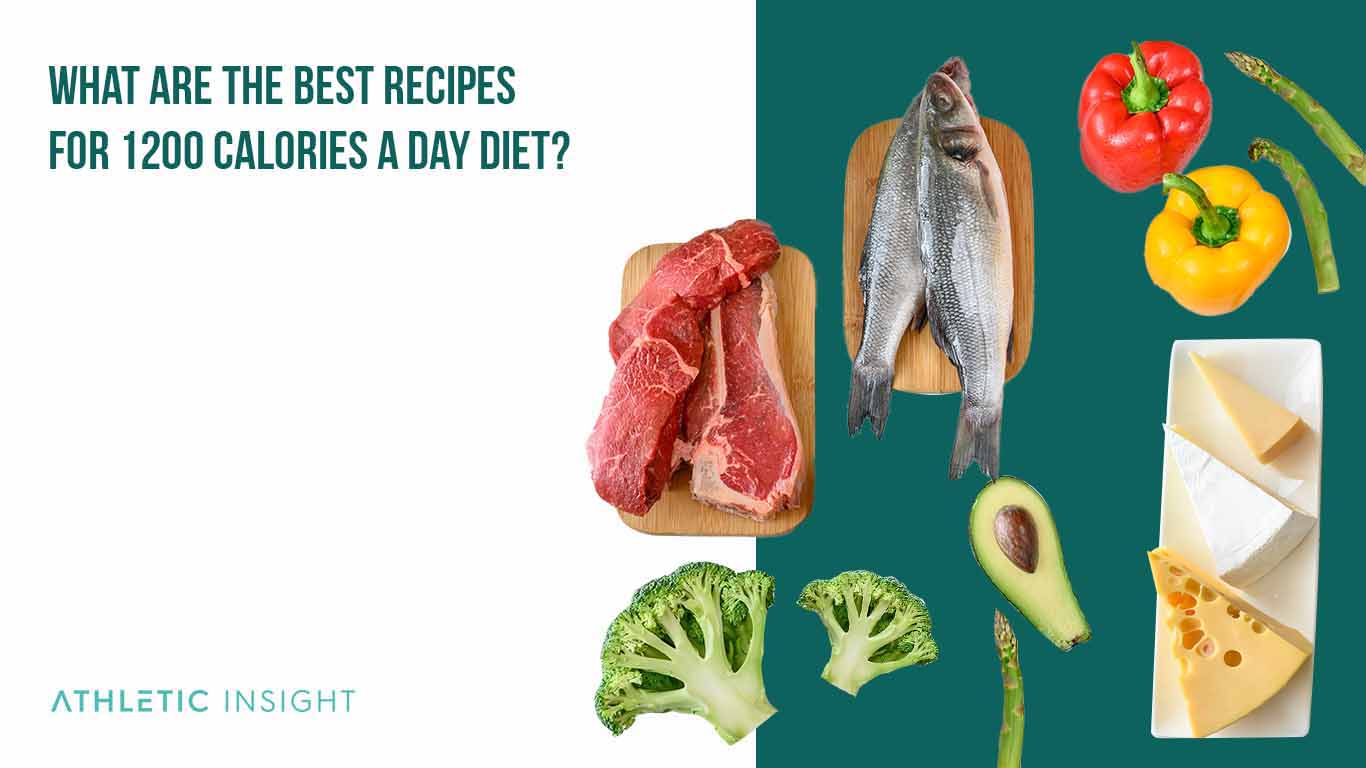 Spring Green Salad with Hard-Boiled Eggs with a Garlic-Dijon Vinaigrette: A salad with mixed greens, protein from the eggs, and a low-calorie dressing. This recipe is excellent for lunch or a small dinner and is filling.
Creamy Blueberry-Pecan Overnight Oatmeal: An excellent recipe for a quick and easy but delicious breakfast. You can make a big batch that can last you the whole week and give you a sweet and healthy treat in the morning.
Chicken and Asparagus Skillet Pasta with Pesto: That's right, you still get to eat pasta! Pesto is a lighter choice than a tomato-based sauce or cream sauce, and the chicken and asparagus offer protein and needed nutrients.
Simple Grilled Salmon and Vegetables: Salmon is one of the most flavorful and nutritional items you can incorporate into this diet. Baked salmon is low in calories but high in protein, and pairing it with some tasty steamed vegetables with a sprinkle of seasoning is surprisingly low in calories.
Egg Salad Avocado Toast: This dish is easy to make and packed with the nutrients you need, including the protein from the eggs and healthy fats from the avocado. You can use whole grain bread and vegan mayonnaise to reduce the calorie count further.
Garden Fresh Quinoa: Quinoa is lower in calories than rice but has more nutritional benefits as a grain. This recipe includes cherry tomatoes, spinach, bell peppers, and more veggies, but you can incorporate your favorite veggies.
Cilantro Bean Burgers with Creamy Avocado-Lime Slaw: If you're a lover of burgers, you can still chow down on this healthy and delicious bean burger. The beans offer an umami flavor, so you won't miss the beef too much, and the slaw is refreshing and packed with nutrients from both vegetables and fruit (avocado and lime). 
What Is a Sample Menu for 1200 Calories a Day Diet?
The recipes above are the fancier meals you can make on a 1200 calorie diet. Below is a simplified menu for a day on the 1200 calorie diet to give you a frame of reference.
Breakfast
One piece of whole-grain bread with two teaspoons of jelly or peanut butter
Half a cup of wheat cereal with 1% milk
Black coffee and/or one glass of orange juice
Half a cup of any fruit
Lunch
A sandwich with two pieces of whole wheat bread and two pieces of lean meat like chicken or salmon
A salad with one chopped vegetable such as tomato and a low-fat dressing
One fruit like an apple or banana
Dinner
Two pieces of grilled lean meat with seasoning and one teaspoon of oil
A baked potato or slice of whole-grain bread
A green vegetable seasoned in olive oil
A sugar-free beverage such as unsweetened iced tea
Snacks
You may have one or two of these snacks throughout the day if you get hungry. Never starve yourself between meals.
Nuts
Yogurt
Whole-wheat crackers
Watermelon
Vegetable soups
Broths
Popcorn
What Is a Sample Shopping List for 1200 Calories a Day Diet?
To help you tackle the grocery store on this new diet, below is a sample shopping list.
Salmon
Chicken Breast
Turkey
Pork
Tuna
Asparagus
Broccoli
Spinach (or other leafy green)
Carrots
Black beans
Chickpeas
Yogurt (any flavor)
Almonds
Eggs
Whole grain bread or tortillas
Oatmeal
Berries
Watermelon
Peanut butter
1% milk
Quinoa
Bell peppers
Olive oil
Pesto
Pasta (whole wheat if you can)
The items on this list will be enough to make three meals per day for a week plus some snacks in between meals, provided you buy in enough quantity. This list will cost around $90 on average. The most expensive items will be meats, almonds, and pesto, so you can go without the nuts and pesto if you want to cut down costs.
Also, many of these foods will not need to be purchased weekly, such as olive oil and peanut butter. But this grocery list is intended for someone just beginning the 1200 calorie ketogenic diet. There is the Dr. Nowzaradan 1200 calorie diet that many people swear by and use as a template when grocery shopping. 
What Is the Cost of Following 1200 Calories a Day Diet?
You can maintain this diet for roughly $350 a month or less if you're savvy.
If grocery shopping on this diet is a daunting task for you, there are subscription services.
Noom: $59/month
Magic Kitchen: $400/month
Nutrisystem: $330/month
Factor 75: $900/month
There is a large range of prices, typically determined by the food quality and the amount of preparation put into it. Factor offers completely prepared meals, while Noom often just offers ingredients.
What Are the Facts About the 1200 Calorie a Day Diet?
Below are facts about the 1200 calorie high protein diet to be aware of. Keep these facts in mind when deciding if this diet is right for you.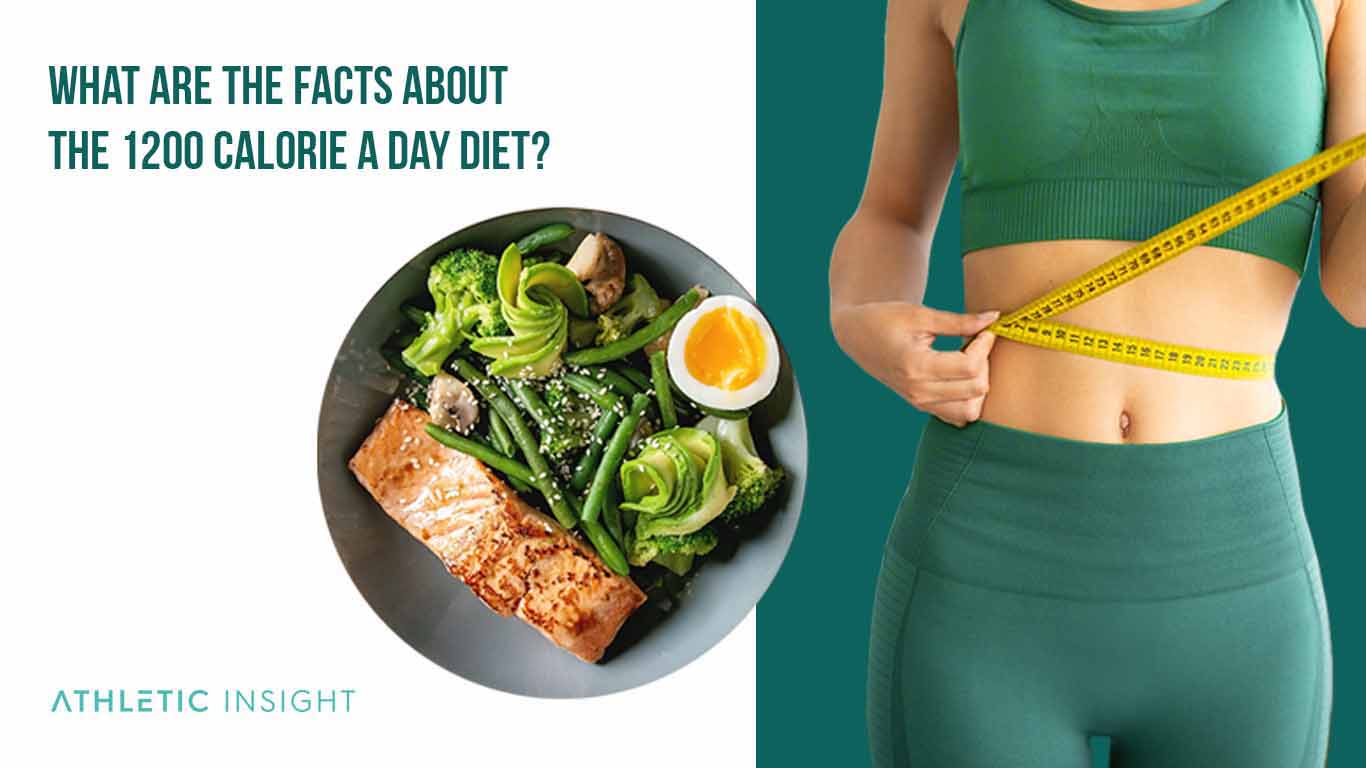 The diet is primarily for weight loss
It is a calorie-counting diet
It focuses on nutrition
It focuses on portion control
It cuts out empty calorie foods
You can eat as many free foods as you want on this diet
Considered one of the easy diets to follow
How Effective Is a 1200 Calorie a Day Diet for Weight Loss?
You can see excellent 1200 calorie diet results if you stick to it and stay hydrated during the process. Once you get into the swing of the diet and meal preparation, you can start shedding the pounds within a week of starting the diet. Before and after some surgeries, eating right is incredibly important. Many people adhere to the 1200 calorie pre bariatric surgery diet before this surgery. 
How Many Pounds a Week Will I Lose Eating 1200 Calories?
The average person loses one to two pounds a week when they follow the 1200 calorie diet and get mild exercise such as walking or taking the stairs. Therefore, you could lose up to 12 pounds a month and 100 pounds in a year if needed. Following a printable 1200 calorie diet will make it easier to stay on track.
How Easy Is a 1200 Calorie a Day Diet to Follow?
Following any diet is usually a matter of willpower. If you currently eat 2,400+ calories, you should start by limiting your calorie intake slowly. Drop down to 2,000, then 1,500, and eventually 1200. Otherwise, you'll feel hungry during the day, and the diet will likely fail. Keeping the seven diet recipes mentioned in this article will be helpful. Using the printable Dr. Nowzaradan diet plan 1200 calories PDF also helps many people be successful with this diet.
What Are the Best Practices To Follow 1200 Calories a Day Diet?
These tips will help you envision what a 1200 calorie diet looks like.
Make a grocery list before going to the store
Plan out your meals
Have healthy snacks on hand, so you aren't tempted to buy unhealthy food
Read the nutritional facts of everything you eat
Calculate your calories along with your meal plans, not as you eat
Most importantly: stay hydrated
Who Should Do a 1200 Calorie a Day Diet?
People that already have relatively average or small body frames can do this diet. The 1200 calorie diabetic diet is excellent for people struggling with type 1 or type 2 diabetes. You should always consult a physician or nutritionist before starting a calorie-restricted diet.